Dear destination marketing organizations (DMOs), convention and visitor bureaus, and travel and tourism businesses … we've got your back!
Your trusted, best-in-class destination experts are here to help debunk the common misconceptions saying you shouldn't choose a company with industry-specialized services and expertise.
You may have heard companies say agencies like Simpleview create cookie-cutter website designs, have nonexistent user journeys and a misguided focus on directory listings, use content that is disconnected, have a staff with limited expertise, and are not scalable. We want to give you the other side of the story — the information that they didn't tell — and the five reasons why you should trust the Simpleview difference.
1. Our Best-In-Class Staff Ensures Best-In-Class Service
Our staff is composed of not only experts in their fields, but travelers, ex-DMOers, adventurers, creatives, and innovators. The team at Simpleview is made up of industry experts — many have worked in the industry and put their knowledge and skills to work solving problems, enhancing interfaces, and working at a loss during recent worldly events. 

We specialize in tourism, but that doesn't mean we have tunnel vision. Simpleview websites wouldn't be award-winning without specialists in technology, data, and organization, with ongoing training and education throughout the tech world. We are passionate about travel and tourism and that alone sets us apart from competitors — with great passion comes great responsibility to meet and surpass customer expectations. As evidence of our commitment, Simpleview has been recognized as a Google Premier Partner, placing us among the top 3% of businesses worldwide.
2. Research & Data-Backed Design You Can't Get Anywhere Else
As the most trusted market leaders around, our websites are optimized for the travel and tourism industry and are built on a foundation of research and data-backed design. We have proprietary, aggregated information on DMO website features that users rely on most, and each site is created with the individual DMO in mind, and its goals and KPIs at the top of the list. The destination becomes the unique factor that separates each website from the rest with the help of our skilled design experts. 
3. We Understand the Traveler User Journey
Simpleview designs its modules and functions around the user journey itself, and over our 20-plus years of specialization, we have created the industry standard for the best flow of a website. We drive traffic through the data-backed sitemaps and navigation and utilize all pieces of the conversion funnel and possible content paths to set a website up for success upon launch. 

We don't just build websites, we create the stepping stones for visitors looking for travel inspiration, booking options, and information on their next destination. Put our knowledge and expertise to work for you with offerings like SEO — which includes conversion rate and content optimization. Travelers are taken through a complete user journey and with that, we are able to create content for the DMO that fulfills its searches and provides actionable items such as bookings and location services.
Simpleview and other destination-specific organizations are constantly staying atop website and tech trends worldwide so they can be implemented throughout builds. Our company offers branding, digital marketing, and strategy services all focused on the client and turning their goals into successes. 
4. Our Open-Source Hybrid CMS Evolves as the Industry Does
As the tech industry continues to rapidly change, we understand how important it is for customers not to feel "stuck" after a site launch. Simpleview offers an open-source hybrid content management system (CMS). Our CMS evolves over time thanks to a community of skilled developers. New partners, integrations, and abilities are introduced at each level and updates are made to better equip DMOs. While often companies charge you to maintain a site or make changes, we equip your team to do so within the CMS platform. Clients have access to a code editor, ticketing portals, and a multitude of training and education options that start at no cost. 
5. Holistic, Engaging & Robust Listings Support Your Partners
Not only are listings essential to many tourism-based organizations, they often are a source of income, truth, and value for DMOs and their partners. Directory listings are a key piece to the content puzzle; content throughout the site, both in the main navigation and secondary, as well as blogs, are purposefully populated with links to the attractions, restaurants, and places to stay that are housed within the listing display pages. They act as building blocks to attract visitors, win bids for meetings, conventions, and sports, and ultimately build value. 
Simpleview has built integrations that make the listings more holistic, engaging, and robust — just look at our industry-specific partners, like Tripadvisor, SKYNAV, Threshold 360, and Google Maps. It is no secret that our listings get higher conversion rates and more qualified engagements. 
Simpleview also cross-pollinates content throughout each site build, ensuring the content exists in its best form and is optimized in its placement for the consumer journey. We even go a step further and offer content packages from our tourism industry experts to assist if a DMO is short-handed, needs help building content that is engaging or wants to keep a constant flow of updates on the site.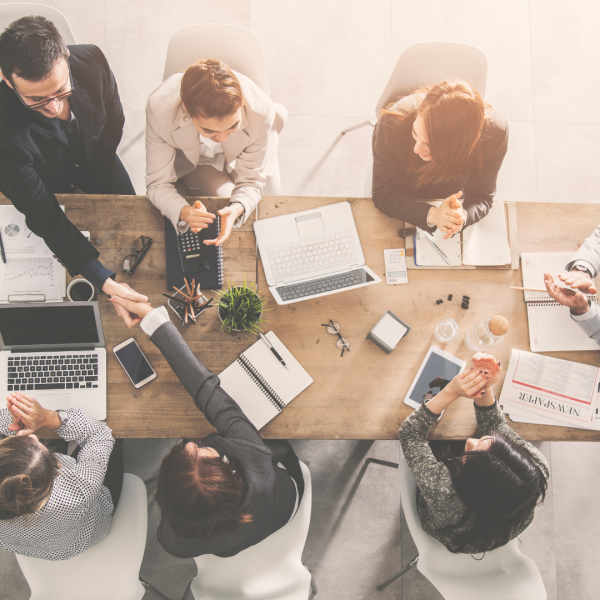 Although we would love to work on both the design and implementation of websites, we understand that sometimes you want or need to work with a local agency or agency of record. However, we can still help! Our team can work side-by-side with your local agency to implement your website utilizing the best-in-class Simpleview CMS and your agency's branding & design.  
Not convinced? Hear what your peers are saying…..
Got your attention?
Want to learn more about Simpleview CMS? See why so many DMOs trust Simpleview with their websites.
Learn more