When people think of Los Cabos, located at the southern tip of Mexico's Baja California Peninsula, they often associate it with its amazing swimmable beaches. From the tranquil cove at Lovers Beach to the opportunities for snorkeling, surfing, kayaking, and paddleboarding — it's easy to assume that the 18-mile beach is the area's only attraction. However, Los Cabos has so much more to offer.

Because the team at Visit Los Cabos hoped to encourage visitors to expand their view of the destination and explore beyond the beaches, it enlisted the help of SKYNAV, a Simpleview partner, to create a virtual aerial tour showcasing the other attractions Los Cabos offers. The partner delight and measurable results were so immediate that the destination marketing organization (DMO) is expanding the tour to highlight even more of the area's wonders.
"We were facing a challenge in creating engagement on our website, as our static photography and basic landing pages weren't resonating with our visitors," said Miguel Gamboa, digital media manager at the Los Cabos Tourism Board. "Incorporating SKYNAV's technology was like the last piece of the puzzle that was missing in our efforts to showcase the beauty of Los Cabos and to tell our story in the most impactful way."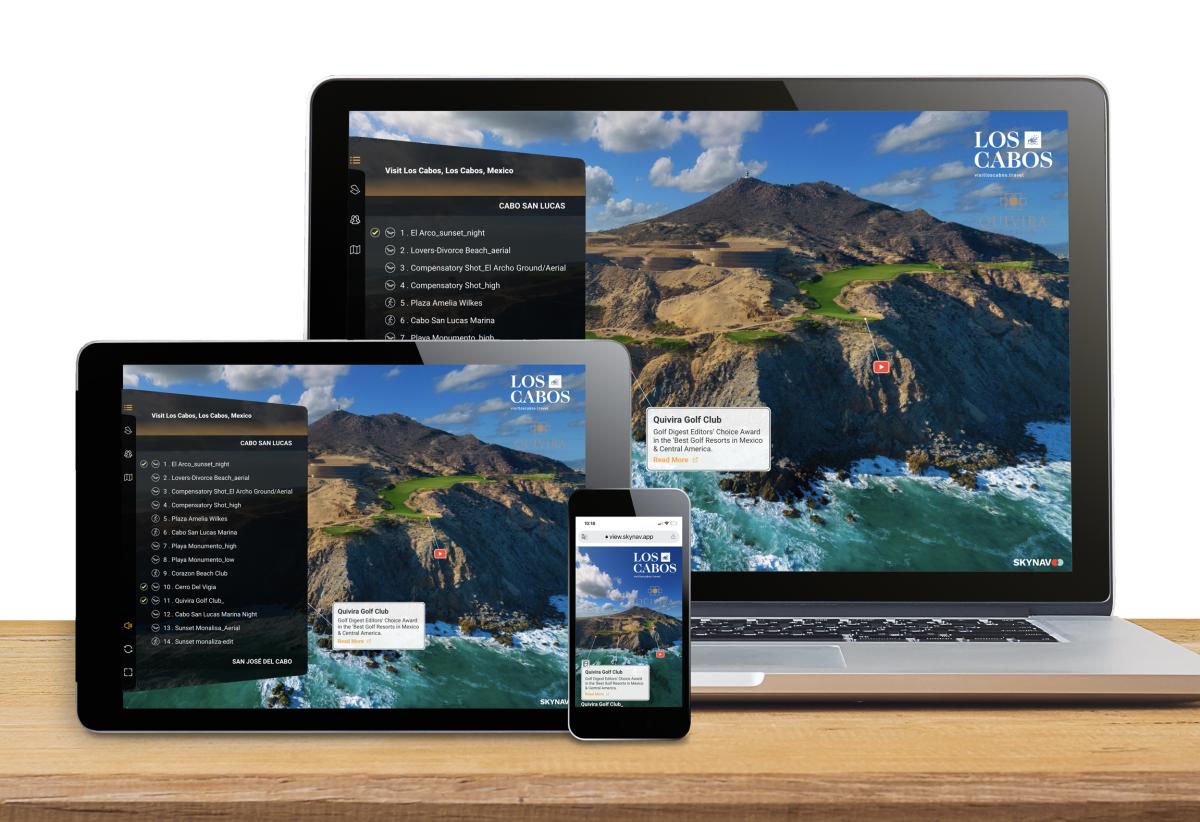 Simpleview and SKYNAV provided the perfect solution for Los Cabos' immersive marketing initiative. The integration between SKYNAV's virtual tour with Simpleview CMS allowed Los Cabos to showcase its destination with just a few clicks, providing a unique look into its destination that inspires potential visitors and travel agencies. This helps visitors plan longer trips with more details, and Los Cabos' partners are taking advantage of the offering and supporting beacons within the experience. 
The DMO has seen a significant increase in website traffic since implementing the SKYNAV virtual tour. Specifically, the Spanish language site saw a 280% increase in new users and a 300% increase in sessions compared to the same period the previous year. The English site experienced a 60% rise in new users and a 56% increase in sessions. Additionally, site visitors now spend an average of six minutes on the site versus under a minute before.
Download the case study to get the full scoop.