Whether you prefer red, white or rosé, you're sure to find what you're looking for in Napa Valley. Long known as one of the premier wine-tasting regions of the country, Napa attracts hundreds of thousands of wine connoisseurs and enthusiasts each year.
While it's no doubt Napa's outstanding reputation helps attract these wine evangelists, the team at Visit Napa Valley is equally important to driving tourism to the region. From social media posts to various digital marketing campaigns, it's the DMO's job to market Napa Valley and its surrounding areas to as many wine lovers as possible. A big part of its digital marketing strategy is search engine optimization (SEO), which involves optimizing certain pages of a website in order to increase their chances of ranking on the first page of a Google search for a particular term.
Over the past few years, the team has worked hard to steadily increase their organic traffic with the help of Simpleview's SEO analysts.
Back to Where it All Began
In 2016, the team at Visit Napa Valley was preparing to launch their new site with Simpleview. As with all new website launches, they knew that their organic traffic would likely take a hit in the months following the launch. To get ahead of this probable drop in traffic, they needed to implement a strong SEO strategy.
To start the process the Visit Napa Valley team worked to execute a myriad of tasks that would help boost their SEO.
They worked to ensure that all of the metadata on each page of the new site was filled in appropriately and contained relevant keywords.
They evaluated the H1 tags on each page, updating older tags and adding descriptive keywords to existing tags.
Then their focus shifted to on-page content including blog posts and additional pages.
They reworked several website pages to break up big chunks of text, add SEO-friendly sub headers and images with alt-text, and use clear calls to action.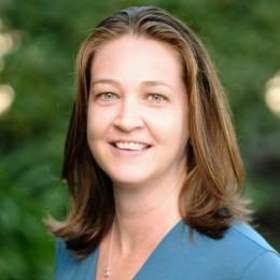 How it Works
Each month, Visit Napa Valley's dedicated Simpleview Analyst puts together a report containing information on their site's organic performance, where she analyzes metrics such as time on site, average pages per session and bounce rate.
From there, their analyst considers Napa Valley's content calendar, and works to provide keyword research on their upcoming topics using tools such as Google Trends and Keyword Planner. Their recommendations include suggestions for new content to add to the site, as well as ways to repurpose older, well-performing content.
It's All About Best Practices
Visit Napa Valley is a textbook example of what happens when you pair a great DMO team with a talented SEO analyst. Together, the two entities have worked diligently over the last three years, finding new and creative ways to increase organic traffic to the Napa Valley website, and claiming some big SEO wins in the form of Featured Snippets.
For Karen, one of the most important goals was to establish the Visit Napa Valley website as the authority on everything related to Napa Valley tourism, which has been key to obtaining users and increasing organic rankings. From adding long form content to optimize for voice search to reconfiguring the site to create a better user experience, the Napa Valley team strives to stay on top of SEO best practices at all times.
As a result of those efforts, the Visit Napa Valley website has seen a 24 percent YoY increase in organic search traffic and a 20 percent increase to its Hotels page. In addition, they've driven tens of thousands of organic sessions to brand new pages in the last year alone.
Ready to Create a Winning SEO Strategy?
Which area of digital marketing could your organization reap the most benefits from? Click the button below to have our experts review your digital marketing goals and obstacles, and help you establish a plan of action.
Speak with an Expert