These destinations will be on your must-visit list as soon as you see their new Simpleview CMS websites. From destinations with award-winning meetings and events to entire countries, these destination marketing organizations (DMOs) have trusted the best content management system (CMS) with their online presence. Take a trip through snowy northern lights, catch a trail of mountain bikers in the woods, and experience the colorful culture of music; read about some amazing destinations below and get ready to be inspired.
Innovation Norway: Your Norwegian Travel Companion
The first destination to be live on the headless update to Simpleview CMS, and spanning multiple sites, Innovation Norway shows off the destination through the eyes of a visitor, the planning of a meetings and events coordinator, and through the beauty of the Northern Lights. Visit one of Innovation Norway's stunning sites and be transported into a unique experience designed just for the target audience they had in mind. Check out the sites below and read about the recent transition to a headless CMS.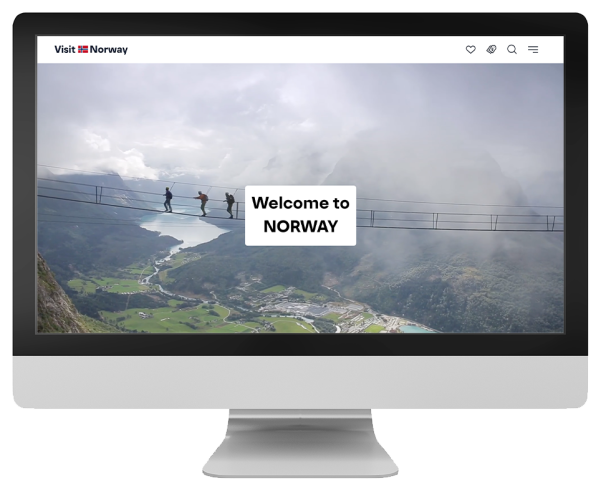 Atlantic City: Live to Meet
Known as one of the highest award-winning destinations for meetings, Visit Atlantic City helps build meaningful connections and offers 1.8 million square feet of meeting and event space. The destination recently underwent a rebranding effort and has hit the market with a bang. The DMO utilizes tools like MINT+ and integrations like Cvent to help enhance the booking power of its Simpleview CMS and equip its site with AudioEye and CrowdRiff for accessibility and visuals. Backed by Simpleview digital strategy, SEO, and paid media, the Visit Atlantic team powers a truly unique destination that offers services and amenities like no other. Meet VisitAtlanticCity.com.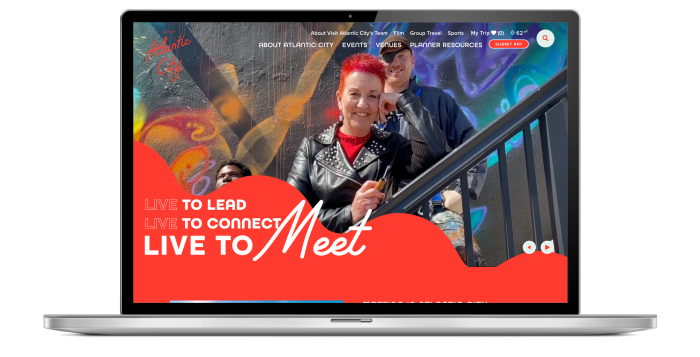 Lafayette, Louisiana: A World Within Ourselves
Representing the heart of Cajun and Creole country, Lafayette Convention & Visitors Commission's new website shows off the colorful destination and instills a sense of happiness through imagery and design. Get swept into a world of culinary, culture, and music powered by Simpleview CRM and CMS. The DMO shows off partners through Listings Pro and offers visitors the chance to book their stay with Book › Direct. They also drive traffic via Simpleview SEO, bringing even more travelers to their partner's content. Recently named "The Happiest City in America" by Wall Street Journal's MarketWatch.com, you'll sense just that with a visit to their website full of vibrant colors, faces, and stories. Visit the happiest city in America at LafayetteTravel.com.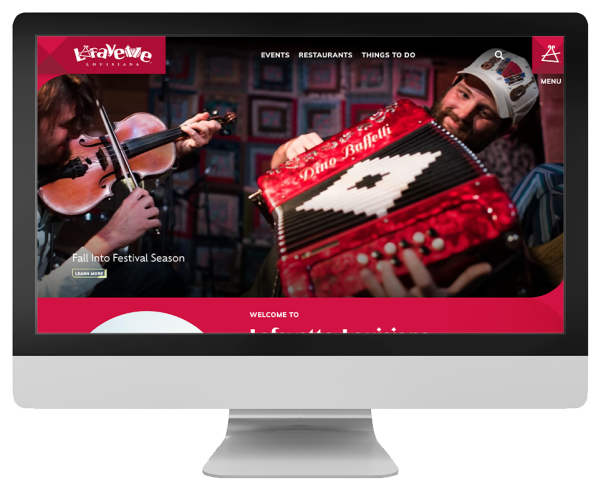 Visit Bentonville: Mountain Biking Capital
Traveling through Bentonville, Arkansas, is often done on two wheels and winding through trees. Known as the "mountain biking capital of the world," Visit Bentonville implemented a new website design that helps depict the trails and atmosphere of just that. Not only a destination for cycling, the city is also home to the Walmart Museum and Crystal Bridges. Utilizing MINT+, the DMO is also able to power up its meeting and group travel opportunities for large groups looking to book events. Visitors can sign up for newsletters through the homepage, powered by Act-On and area businesses, attractions, and hotels can go one step further in attracting users by placing ads with Destination Travel Network (DTN). Go for a ride at VisitBentonville.com.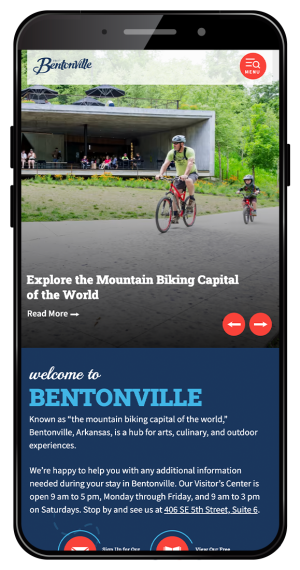 Last but not least …
Simpleview
We are thrilled to unveil our newest website design project for (drumroll please…) ourselves! Take a moment to meet and greet the sleek new Simpleview site — it's all you need, at your service.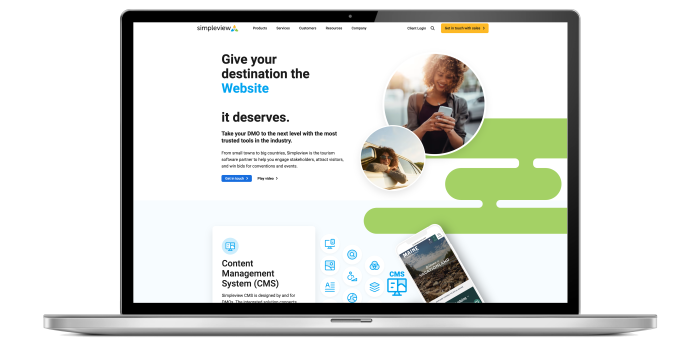 Touch, click, and scroll
Every year, more than 400 million people touch, click, swipe, and scroll their way through websites designed by Simpleview. That's a lot of potential visitors
Learn more about website design