Once referred to as "America's Playground," Atlantic City, New Jersey, was an ideal seaside resort with a perception problem. Changing vacation priorities caused visitors to shift from Atlantic City's beaches and world-famous boardwalk, and Meet AC, Atlantic City's Convention Visitors Bureau (CVB), needed help changing perceptions.
Wanting to showcase the authentic experiences visitors could find in Atlantic City, Meet AC called on Simpleview to rebrand the CVB as Visit Atlantic City, take hold of the city's narrative, and influence the greater reputation of the destination in the minds of all travelers.
Rebrand Goals:
Influence the greater reputation of Atlantic City in travelers' minds
Take ownership of Atlantic City's narrative visually, emotionally, and verbally
Develop a brand backed by data and visitor insights research
Amplify the destination's most appealing differentiating qualities and mitigate weaknesses
Develop a fresh and honest identity
Establish "wow factors" for Atlantic City and stand out in the competitive landscape
Focus on the destination's natural elements
Establish Atlantic City as a good meetings and events destination
Encourage community pride
In keeping with the aim of being a meetings-first brand identity, a new name, brand ethos, logo, and core creative concept emanated from the chosen tagline, "Live to Meet." Read on to learn more about the rebranding initiative that resulted in a 60% increase in the likelihood of meeting planners sourcing Atlantic City for future meetings and events — quite an impressive result.
How "Live to Meet" Was Born
Simpleview and Meet AC partnered with the tourism market research company, Destination Analysts, to gather quantitative and qualitative data. Seventeen focus groups and 1,000 surveys targeting meeting planners, community stakeholders, leisure travelers, and residents provided a solid understanding of the CVB's target audience and factors affecting their behaviors, preferences, and needs.
The research provided data that outlined Atlantic City's strengths to highlight, weaknesses to mitigate, and perceived competitors. Findings indicated that Atlantic City had key positive differentiators worth highlighting — including free access to beaches, waterfront bars and restaurants, water sports, a historic boardwalk, boardwalk culture, and amusement piers. In addition to gambling, casinos, and live entertainment, the city has a variety of dining experiences. It's a place to celebrate life's greatest moments … but only if travelers know of the diverse offerings.
With the data gathered, Simpleview developed Visit Atlantic City's brand story, pillars, and personality traits, aligning with the values and desires of its target audience. The new branding and website embodied the destination's vibrant, playful, bold, eclectic, and iconic nature.
The negative perceptions included the ideas that the destination's sole attraction was casinos and that it needed to be more modern, safe, welcoming, and family-friendly.
Simpleview synthesized these findings into brand goals and design solutions. In collaboration with Meet AC, the brand story, pillars, and personality traits were developed to guide the brand forward with its new identity as Visit Atlantic City. The rebranding's effectiveness was significant. Surveys revealed a significant increase in positive receptivity, with meeting planners finding it inviting and suitable for business. Planners judged themselves more likely to source Atlantic City for future events.
The rebrand campaign successfully achieved its objectives, building a meetings-first brand, utilizing the destination's equity, and establishing positive associations with offsite leisure activities. It countered negative perceptions through vibrant aesthetics and positive messaging. Moreover, the campaign fostered community pride and reaffirmed Atlantic City as a vibrant destination for hosting memorable meetings.
Visit Atlantic City's new branding and website embodies personality traits, including playful, bold, eclectic, celebratory, and iconic — all verbs that describe the vibes visitors expect when visiting the destination. They align with the values and desires of Visit Atlantic City's target audiences and encourage positive engagement and endorsement of the brand. They come through in the logo, typography, nod to nostalgia, and color palette — resulting in a fun, modern, light-hearted aesthetic.
Atlantic City has positioned itself as a vibrant meetings destination offering beachside casino resorts and unique experiences so attendees can meet, connect, and let loose. The destination is also the perfect setting for great minds and global industries to connect and thrive. Its solar-powered, LEED-GOLD-Certified convention center sports an attractive half million square feet of adaptable meeting space, adding to the flexible meeting spaces of its waterfront resorts.
So… Why Are We Bragging About This?
To measure the effectiveness of the Visit Atlantic City rebrand campaign, a comprehensive creative testing survey was conducted by Destination Analysts on behalf of Meet AC and Simpleview. The survey collected 310 completed responses from meeting and event planners nationwide, providing valuable insights into the campaign's impact. The following key findings emerged, demonstrating the success of the campaign:
An impressive 22.2% increase in positive receptivity once the new branding went into effect
A 64.3% increase in positive receptivity that Atlantic City is a suitable and attractive location for hosting professional meetings and events, reinforcing the creative strategy and visual identity decisions
61.3% of planners feel the new branding for the city makes Atlantic City feel approachable, indicating that the campaign successfully conveyed a welcoming atmosphere
63.2% of planners found the new visual identity visually appealing, indicating the campaign effectively captured their interest
The survey uncovered a 60.6% increase in the likelihood of meeting planners sourcing Atlantic City for future meetings and events
The Visit Atlantic City rebrand campaign's strategic planning, creative execution, measurable results, and innovative approach make it a standout in the industry. This campaign exemplifies the power of destination marketing and its ability to transform perceptions, attract new audiences, and achieve tangible outcomes.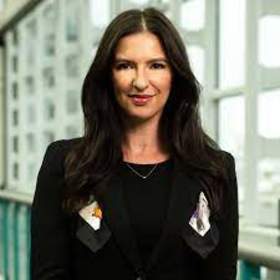 Learn more about Visit Atlantic City's journey with Simpleview products and services.
View Case Study