In this time of global crisis and uncertainty, we put the call out to leaders, CEOs, strategists and consultants to sit down and tell us, in their own words, what is going on and what is going to happen next in this vital global industry.
 

What is a destination? 
In its simplest iteration, it is a place, a physical place, and the destination organisation is charged with representing that place to the rest of the world in order to inspire and realise inbound travel. 
In the work we're doing at the Future Tourism Group, we look at a destination through a couple specific lenses.
There is indeed the physical destination, the one that we work in and live in. And there is its inevitable digital sibling, the online virtual representation of our destination made up not only of the content we as DMOs develop and disseminate, but also of the millions of digital touch points that exist in terms of businesses, attractions, events and the people of a destination. 
We reached a point many years ago now where the vast majority of people from all over the world will experience our destination, any destination, digitally rather than physically. So back to the question, what is a destination?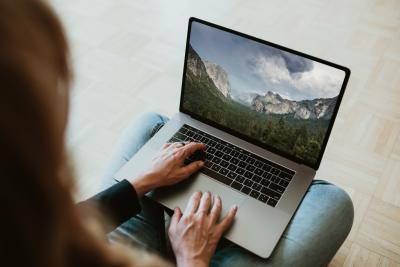 Both our guests today wrote articles on the rise of virtual destinations for the Future Tourism Blog in December 2020. Andreas Weissenborn is the Vice President of Research & Advocacy at Destinations International. Ed Tomasi is Co-Founder of Subnation and Co-Chair at the Greater Raleigh Esports Local Organizing Committee.
Both are strong advocates for a new definition of destination; one that addresses the idea that the line between IRL (in real life) and virtual experiences is no longer a distinction for millions and millions of people. And make no mistake, people's expectations are high and getting higher when it comes to digital experiences in general. 
Ed talks about how esports companies deal with 'viewership fatigue' by leveling-up, "I feel that the destinations themselves need to embrace digital, and look at how to differentiate themselves with production quality. It's no longer going to be sufficient for a destination to just host a zoom call, and, you know, have that Brady Bunch view. The audience is going to look for, you know, different camera angles… reinvent and reinvest in technology that allows them to be and to be viewed differently in different ways. And those platforms are the ones that are really going to succeed in 21 and beyond."
In the disruption, Andreas sees both good news and opportunity for DMO's, "we are very uniquely qualified to excel in this new space. No other industry has the capability of brand management, the visitor experience, the guest experience, and furthermore the resident experience like DMOs. We are uniquely qualified for this next normal."
Tune in to learn what they have to say about "leveling-up" your digital destination.