Future of Tourism Series | Guest Blog
By Ed Tomasi
Gaming and esports are seeing incredible growth during the pandemic while other sports and entertainment sectors are facing challenges as to how to thrive, or even just survive. 
It's only logical for the right DMOs to pursue esports as a means of generating revenue and attracting visitors to their area. 
While one-off esports tournaments and events help generate revenue in the short-term, the real secret to creating a thriving gaming destination - a true ongoing and profitable presence - comes when communities build a foundation from within.
It doesn't happen overnight though, and it certainly doesn't appear out of thin air. When it comes to creating an esports travel destination, the journey begins at home.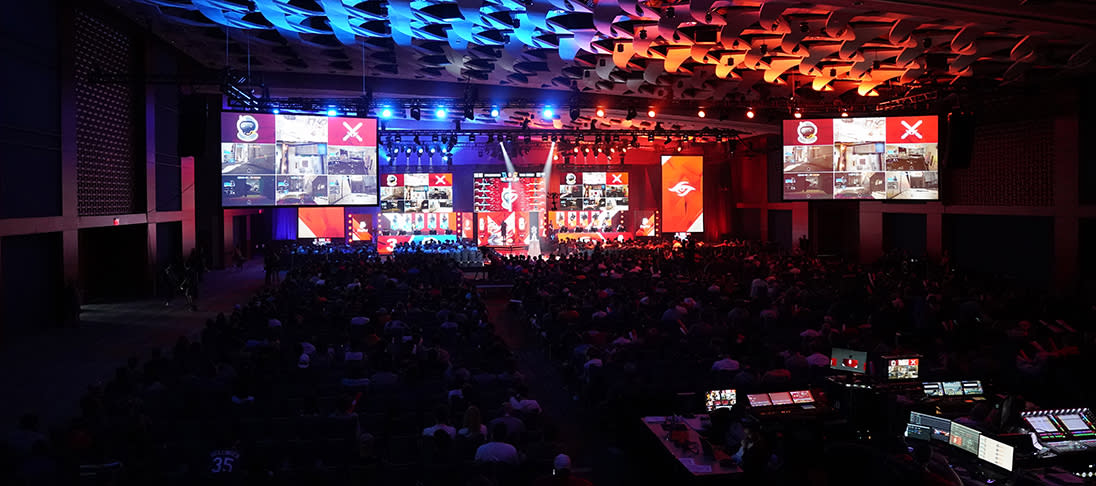 Based on the evolving entertainment landscape and growth of the video game industry, it is incredibly important for cities to support growing esports organizations and clubs that exist within their community. They might not yet be the biggest, or yet competing at the highest levels, but these local enthusiasts are the seeds from which a sustainable gaming program can grow - and could one day help attract visitors, filling venues and driving economic growth within the area.
That's why it is so crucial for DMOs to not only assess their existing esports infrastructure, but also to communicate with passionate gamers, educational institutions and technology providers about their interests, needs and objectives. This collaborative approach enables diverse groups to share ideas and work together to design and build a credible esports ecosystem with a singular goal that will unlock the power of your city as a home for esports organizations, fans and corporate partners. 
---
...it is incredibly important for cities to support growing esports organizations...
---
For any city that is home to a strong tech sector, educational institution community, or has illustrated a proven commitment to innovation, activating and nurturing these relationships is how you grow. The message that needs to be sent to gaming enthusiasts is simple: we're here to support you. Grassroots efforts can lead to big things, especially when a community comes together with a shared purpose, clear vision and unified mission. 
Esports tourism in the United States is bigger than it has ever been, and will continue to grow post-COVID. How you position your city today can pay big dividends in the near future? It's time to level up and get your game on. 

Ed Tomasi 
Co-Founder of Subnation and Co-Chair of the Greater Raleigh Esports Local Organizing Committee
Ed Tomasi is the Co-Founder of Subnation and Co-Chair of the Greater Raleigh Esports Local Organizing Committee (GRELOC). He is one of the leading experts in esports, with over 18 years of marketing, business development and operational experience. In 2006, he co-founded ESS (eSports Services), a marketing agency that provided business strategies and event production to global leagues, publishers, and brands. The success of ESS caught the interest of ESL and the company was acquired by Turtle Entertainment GmbH (ESL Gaming) in 2014, after which Ed grew ESL's North American operations.
Subnation, a leading business advisor and content creator in the world of esports and gaming, has helped cities and their DMOs establish strategic plans and manage supporting infrastructure that attracts event production, brand partnerships, and esports programs that are supported by players and fans. Subnation helps forge relationships between gaming and esports organizations, brands interested in developing partnerships, and local entities willing to host and support them.