Read time 3 min —
The Simpleview team took the pulse of destination marketing organizations (DMOs) to better understand who, what, and how they will evolve over the next few years. More than 100 DMOs responded to the questionnaire, and initial results were shared at Simpleview's annual Summit in April. In this edition, we want to dive deeper into the results centered around sustainability.
Destinations have become increasingly aware of the linkages between tourism, energy, infrastructure, and agriculture sectors, and how they can work to promote sustainable practices. Among the DMOs surveyed in March 2022, those that consider sustainability as the most critical issue for their community will likely double in the future.  

How each destination defines sustainability varies from place to place. We'll use the definition offered by the World Tourism Organization, a United Nations specialized agency. The agency defines sustainable tourism development as "Tourism that takes full account of its current and future economic, social and environmental impacts, addressing the needs of visitors, the industry, the environment, and host communities."
"In a world where every destination is unique and different, the role and function of destination organizations evolve differently — but it's clear that sustainability, resiliency, and regenerative tourism increasingly will be major issues for most," said David Peacock, senior advisor of the Future Tourism Group. 

Peacock hosts the Future of Tourism podcast, which frequently covers sustainability topics, including a recent interview with Paul Nursey, CEO at Destination Greater Victoria. The topic: "Staying hopeful & seeking solutions is key to sustainability success." 
Diving into the survey results a little deeper, we found that half of all DMOs are actively working on sustainability initiatives — split almost evenly between environmental, economic, and social sustainability.
Is Your DMO Actively Working on Sustainability Initiatives?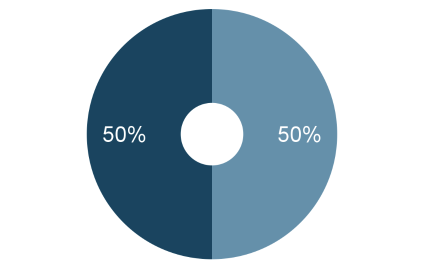 Is Your DMO Actively Working On Sustainability Initiatives?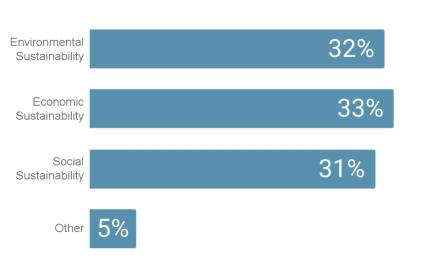 What is Your DMO's Main Area of Focus in Terms of Sustainability?
Only a third, or 31%, of DMOs working on sustainability initiatives, have a dedicated in-house resource or staff member(s). The other 70% rely on internal task forces or outside resources, including city managers, colleges or universities, and local interest groups.
Many DMOs reflected on the most important initiatives in their communities, and we continue to hear about the need for workforce development and more emphasis on restructuring teams to be more efficient and align better with the community's needs. We also heard loud and clear about the need for partnerships with other economic development agencies. Both of these movements could greatly impact on how destinations approach sustainability in the future. 
Given that so few staff resources are being dedicated to sustainability initiatives combined with a movement toward creating healthy, vibrant, and livable communities, we predict a dramatic increase in allocated resources to these issues in the future. We can expect staff resources and budgets for sustainability to expand significantly and perhaps double.
"Over the last two years, so much has changed in tourism," said Peacock. "Destination organizations have been forced to reassess their relevance to their local communities and their citizens, and on the sustainability front, there is a very apparent broadening of focus from environmental sustainability to a more holistic focus model that includes environmental, social and economic sustainability."
Peacock said there has been some great work done to date but more is needed at a practical and applied level. "Now is the time for tools, systems and measurements that will help us define just exactly what is the local role and function of our organizations in sustainability and regeneration," he said.