Destination marketers are always on the lookout for new tools to boost their productivity and enhance their creativity. The sad fact is we can't add more hours to the day, but we can save time by using effective tools to streamline our work. 
We asked a few destination marketers to share their can't-live-without digital marketing tools that are not part of the Simpleview suite of services. Here's what they had to say.
---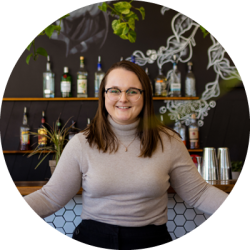 My day as a digital marketer simply cannot run smoothly without CrowdRiff's social media calendar spreadsheet template, Iconosquare, and our marketing department's iPhone. 
The CrowdRiff spreadsheet is the best social planning tool because it was created with our industry in mind and is laid out in a way that is simple to use and to share with others. Iconosquare is my go-to for monitoring social media analytics and success (plus, the comment picker tool has been a LIFESAVER for running social media giveaways). In this era where content reigns supreme, I cannot underestimate how critical it is for marketing departments to have dedicated mobile devices for content gathering. Our department's iPhone streamlines how we gather content, especially for short-form videos.
Ashley Pettay, Social Media and Marketing Coordinator, Destination Madison
---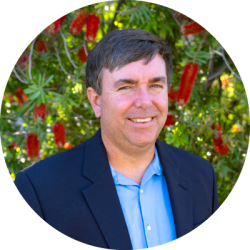 Here are some of my must-have digital marketing tools that I use nearly every day: 
My Flair PRO 2 espresso machine gives me the needed afternoon energy boost
Beaconstatac is a valuable tool for creating custom QR codes that can be edited on the fly, run reports, and so much more 
Grammarly is my go-to editor to assist me with error-free and engaging content
Photoshop is hands-down my all-time favorite image editing software. I use it almost daily for everything from a simple crop to email layouts, and it's the workhorse for all my image needs 
In terms of product management, Basecamp helps manage all visitpensacola.com website projects and email marketing initiatives and is perfect for team collaboration 
Evernote has been a helpful note-taking and organizational tool that has given me a space to store my ideas, tasks, and thoughts 
We're excited to start experimenting with AI platforms this year as well and have dipped our toes in the water on Lex AI and OpenAI to help with writing-powered assistance in addition to the use of titlecaseconverter.com which has helped us format titles and headlines correctly 
Of course, I would be remiss to mention a good old-fashioned notebook and pen. I love to write and enjoy writing thoughts and ideas with my hand-crafted wooden pens in a Moleskine notebook
Shawn Brown, Digital Marketing Manager, Visit Pensacola 
---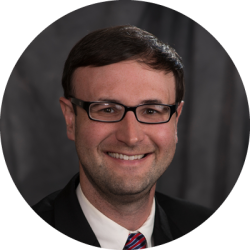 GIMP is a free image editing and image manipulation program I frequently use throughout the course of my daily tasks. For more branded pieces, we'll use advanced tools like Photoshop, InDesign, Canva, or a professional artist, but there are lots of image projects that don't require that level of sophistication. My graphic design skills and experience are quite limited, and I regularly encounter situations where I need to quickly reformat or resize an image.
Whether it's cropping a photo for something on our website, e-newsletter, social post, or just helping out a team member, GIMP is a quick and easy way to create what I need. It's also a simple tool for creating transparent versions of logos and graphics and saves time when working with partners who may be somewhat technologically limited and not know the difference between providing a JPG vs. PNG version of a file.
David Aldridge, Director of Marketing, Visit Virginia's Blue Ridge
---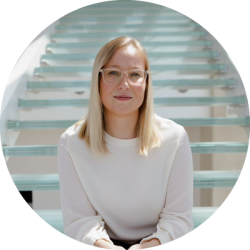 I love data, so Iconosquare, GA4 (still wrapping my head around it!), and Zartico are pretty much daily stops for me as I look for trends, metrics, and more to help inform our marketing efforts. I love being able to communicate with consumers in multiple ways, so an email marketing platform (we use Mailchimp) has been a great tool for diving deeper into social media content and offering another touchpoint for blogs and seasonal web pages. We use TeamWork to organize projects and tasks, and having a centralized location for project management has been a really successful way to keep projects on track and manage workloads.
Hannah Gott, Marketing Coordinator, Destination Madison
 
---