When a traveler books a trip, what exactly do they have in mind? They may expect to indulge in local flavors, take in the beautiful scenery, or rest up and rejuvenate. Whatever their motive is for picking a destination, there is one thing all potential visitors are craving, whether they know it or not, and that is experience.
Joe Veneto, chief experience officer at Veneto Collaboratory, has coined the phrase "experience junkies" to describe today's travelers — people who seek new sensations that they will cherish forever and tell others about. Why? 
Humans are curious by nature: there's always been a need for deeper, richer experiences. Travel lends itself to exploring different destinations, people, cultures, and environments to open ourselves up to discovery. 
Humans have a desire to connect: we feel the need to be connected to people to keep them in the loop of where we are going and what we are doing. Since social media is so accessible to all, sharing our experiences has become easier than ever before. Destinations can amplify their attractions through the words of visitors who share their experiences with others. 
To lure in these experience-craving visitors, destination marketing organizations (DMOs) must consider implementing a crucial concept to their attractions: immersive tourism. We sat down with Veneto to hear more about immersive tourism and learn how DMOs can draw in visitors with enhanced experiences in order to keep them coming back for more.
Go Beyond Show & Tell 
You have probably heard that destinations should engage tourists, but what does it mean to immerse them? Immersive tourism, also known as experiential tourism, takes a visitor to a deeper level, below the surface of a destination. Anyone can go on a trip and "do" a lot, but most people don't just want to "do" — they want to feel. Immersive tourism includes sensory types of experiences that amaze, excite, and teach visitors the essence of the destination's brand. 
This type of tourism has to go beyond show and tell. Anyone can sip samples at a winery, but what if you sipped while you … 
Learned about the vineyard's history
Met the owner and the winemakers 
Tried your hand at picking grapes
Tasted the perfect pairing of cheese that you learned how to place in a picture-worthy cheeseboard that you can now recreate at home
Now that's immersive.
Learn from the Expert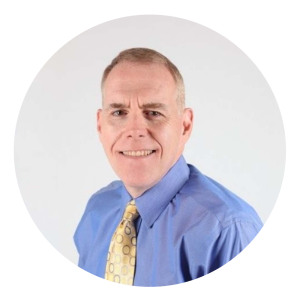 Joe Veneto
Chief Experience Officer, Veneto Collaboratory
So what is your destination's essence? What makes it special or distinct? What unique experience will draw people in? That's where Veneto says it all starts. 
"We first and foremost look at a destination and ask, what do they have? What is their brand essence all about, and can a visitor get into that experience?" Veneto said. "How do we come at this from a number of different ways and layers so that when they are put together, it's amazing? That's the secret sauce."
When you look at a destination, you might know the history but have you felt it? The goal is to make it come alive. It's all about design, storyboarding, and scripts that are interactive, engaging, and impactful. 
One tip from Veneto is to seek out transformative travel experiences for visitors. Create ones that inspire life-changing impact and evoke deep emotional responses. Then, consider the following steps:
Find the feelings: what emotions are you trying to evoke from visitors? 
Create the connection: how can you pull at the heartstrings of your visitors and connect the experience to something they are familiar with or will find touching (remember: ethos, logos, pathos!)
Nurture the narrative: who should tell this story and how can they tell it in a way that is unforgettable?
A checklist for DMO must-haves before considering an immersive experience: 
Brand essence and unique attributes 
Strong partner relationships
Budget
Staff to monitor bookings, sales, and meeting/events 
Time commitment to keep the experiences alive
Veneto explained the shift he has seen from destination marketing to destination management and development. The question is no longer, "How do we promote, market, and sell the destination," but rather, "How do we stay competitive?" 
DMOs have to put the work into creating new, fresh stories and experiences that add a deeper layer for first-time and returning visitors. The need for ongoing innovation to stay competitive is what drives many to consider immersive tourism. 
Committing to taking on an immersive project in your destination might seem a bit too big to swallow. Sometimes it's the lack of resources, not knowing where or how to begin, or the idea that your organization doesn't have a designated role responsible for such projects. Over the past decade, destinations have put people in senior positions, such as vice president of destination development, as a way to spearhead these types of projects. If that's not a possibility yet for your destination, people like Veneto can help. If you want to see one of Veneto's recent projects in action, click here to read our article, "How Louisville Tourism developed immersive attractions that honor Black History year-round." 
To learn more about becoming immersed, Veneto also conducts an annual experience lab, hosted in a destination that has implemented an immersive project. The 2022 lab will be held in Louisville, Kentucky, in October.