"African American history is American history. Unfortunately, it's not always history we were taught in school or that is interpreted well in our cultural institutions. But now is the chance to rectify that and make that change."
— Nicole Twigg, Vice President of Tourism Development, Louisville Tourism
Black History Month is a time to recognize what U.S. president Gerald Ford called "the too-often neglected accomplishments of Black Americans in every area of endeavor throughout our history." In honor of Black History Month, take this opportunity to ask yourself:
Do you know what stories of Black history live within your destination? 

Are they currently being shared with visitors?

What are you going to do about it? 
These are questions Louisville Tourism asked itself when developing a strategic initiative to grow African American visitation by 3% before 2025. African Americans make up more than 20% of Louisville's population; the destination marketing organization (DMO) realized that it has a responsibility to not only share but honor the rich Black history and influence throughout the city's culture. 
To do so, the DMO and its attraction partners dedicated themselves to researching Black history and honoring African American culture by integrating them into the tourism fabric of the destination year-round.
Enter the Unfiltered Truth Collection.
We sat down with Nicole Twigg, vice president of tourism development at Louisville Tourism, to learn how her team chose to work with the Black Tourism Advisory Council and local attraction partners to develop the Unfiltered Truth Collection to share stories of Black history in Louisville. 
Immersive Tourism, Courageous Conversations 
When it came to how to interpret the complex biographies of Black historical figures, the goal of Louisville Tourism was not to rewrite the history but rather to honor these long-forgotten stories in an immersive way that would educate and inspire both visitors and locals. 
"We need to be intentional and authentic about our outreach. It isn't enough for us to say we are a welcome and inclusive destination," said Twigg. "We need to make sure our partners have the assets and information they need to create an equitable hospitality industry and destination, and that our experiences represent all of those we are welcoming and inviting. It's important that all visitors see themselves in the experiences we are promoting."
With this in mind, the team developed a group of immersive experiences that educate visitors by helping them explore the untold stories of the extraordinary Black history that formed Louisville. The Unfiltered Truth Collection uses immersive storytelling, including singing, skits, roleplaying, and even Bourbon tasting, to tell the compelling history of African Americans from their own perspective. 
 "The experiences are deep and immersive — they are all about opening hearts and minds and preparing people to have courageous conversations," said Twigg. 
The Unfiltered Truth Collection 
The Ideal Bartender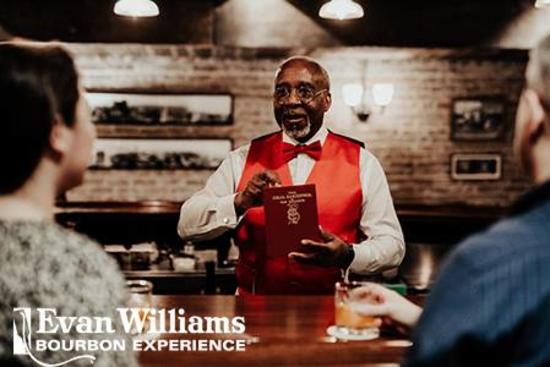 Step back in time to the final days of Prohibition and into the secret Speakeasy at the Evan Williams Bourbon Experience. You will meet Louisville native and renowned bartender, Tom Bullock – the First Black American to write and publish a cocktail book.
Proud of My Calling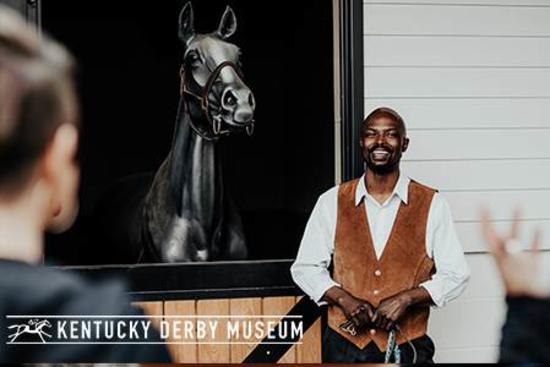 In a quiet urban cemetery in Kentucky lie many of the greatest horsemen of the 19th and early 20th century. Meet these incredible horsemen through costumed actors, historic paintings and photos, and even authentic artifacts from the past as we bring to life the stories of African-American experiences in the Kentucky Derby.
Songbird of the South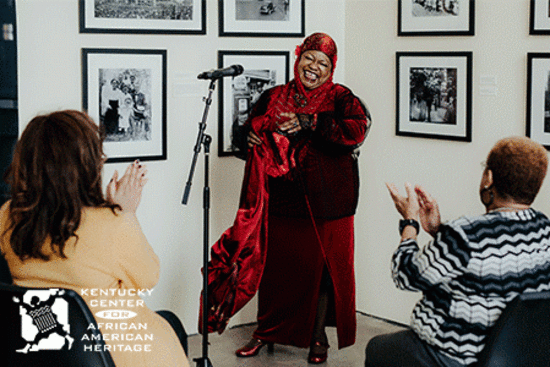 Songbird of the South tells the story about the life of singer Mary Ann Fisher. This one-woman performance chronicles Fisher's life and how she ascended to be one of the first talented singers whose art became professionally and personally intertwined with the legendary Ray Charles.
The Sankofa Experience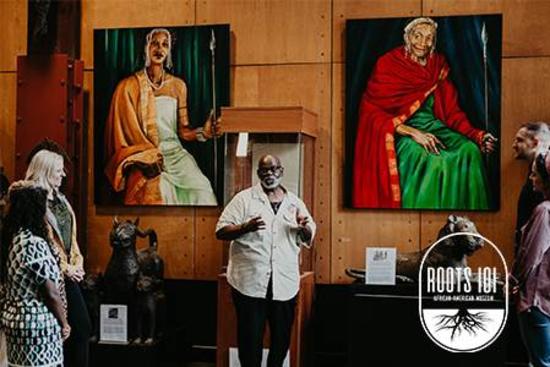 Roots 101 African American Museum, located in downtown Louisville, promotes understanding and inspires appreciation of the achievements, contributions, and experiences of African-Americans and their journey from Africa to all ports in between.
Black Americans in Bourbon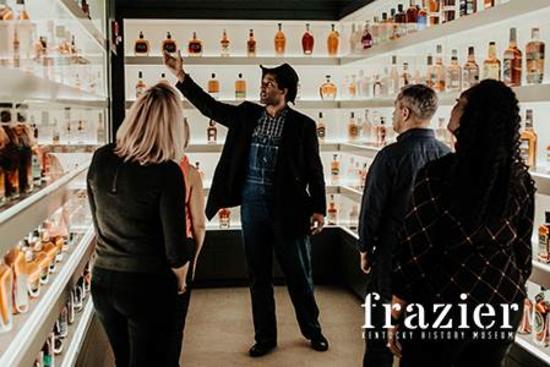 As the official starting point of the Kentucky Bourbon Trail™, the Frazier History Museum is a unique and immersive cultural experience that will inform and entertain patrons by navigating the unheard stories of African Americans who have made one of the State's greatest products, Bourbon, into America's Native Spirit.
Black Heritage in Racing Tour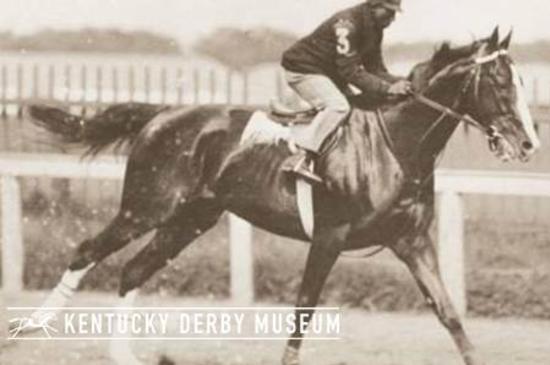 African Americans have played an integral role in the history of Thoroughbred Racing. This 90-minute tour takes you through the historic Churchill Downs Racetrack and teaches you about some of the most important African American figures in horse racing, and other names that aren't as well known—but should be.
Unfolding the Story of the Enslaved
The Best Black Baseball Team You've Never Heard Of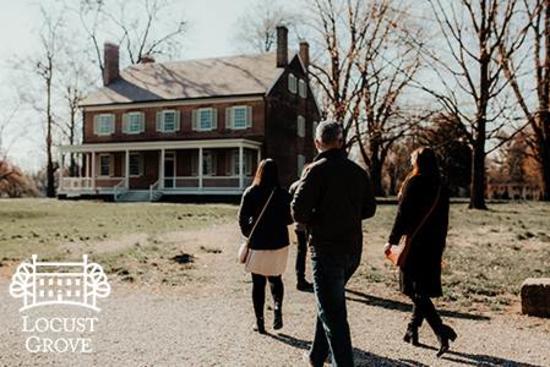 Be immersed in the year 1816 as you witness the sights, smells, and sounds of a 19th century Kentucky farm, all while learning about the lives and stories of the enslaved individuals at Historic Locust Grove.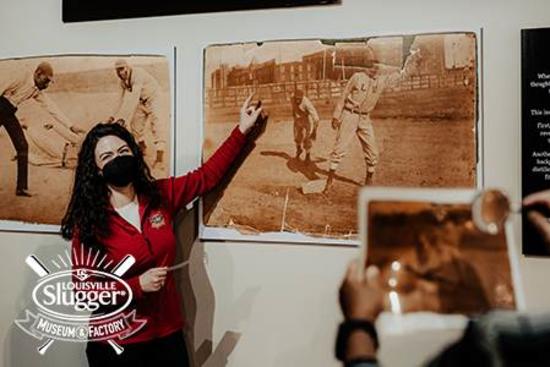 Louisville was home to the best Black baseball team you've never heard of. Help restore their rightful place in baseball's historic line-up as we rediscover this team together and connect their heritage to today's game. Explore the team's dominance in the face of racism.
A Labor of Love and an Honor
Twigg called the project a labor of love, noting that it was challenging because the destination's Black history hasn't always been well documented or easily accessed."But it is not a burden whatsoever to do this work," she said. "It is an honor and a responsibility to make sure these stories are shared."
Louisville Tourism relied on its attraction partners to serve as subject matter experts and tell the stories accurately and compellingly. Some partners were obvious subject matter experts — for example, the Black Heritage in Racing experience would naturally live at the Kentucky Derby Museum at Churchill Downs. In other cases, the DMO approached partners and asked who was available to take on the responsibility and own the work. Not only were these conversations happening in the middle of the COVID-19 pandemic, but Louisville had become one of the epicenters for the current social justice movement. Partners involved in the Unfiltered Truth Collection saw this as an opportunity to make Black voices heard at a time when the community in Louisville was hurting — and calling out for change. 
"I'm so proud of how the attraction partners really took a deep dive with thoughtful intention to tell these critical stories in such beautiful ways," she said.  
 The responses that the Unfiltered Truth Collection is receiving are overwhelmingly enthusiastic and appreciative from visitors and locals alike. Twigg described the reactions as "palpable and extremely moved from all audiences." Everyone who experiences the Unfiltered Truth Collection is grateful for the intentionality with which these stories are being told and excited to learn more about history that they may not be familiar with yet.
 Because of these humbling results, we asked Twigg for advice to give other DMOs that are seeking to understand their own multicultural history and create experiences to honor them in their destinations. She said the most important thing is to involve your entire community in the project. For example, Louisville Tourism utilized its partnership with the Black Tourism Advisory Council. The council provides advice, direction, and inspiration while challenging the DMO to do more and do better. 
Recently, the council requested the DMO expand its focus beyond marketing solely to prospective tourists and instead show the locals some love by offering affordable access to the Unfiltered Truth Collection. To keep cost from being a barrier, the DMO partnered with the local Fund for the Arts organization, and the Unfiltered Truth Collection became part of a cultural pass for students and their parents, giving them free entrance to the attractions all summer long. 
"I feel like every single community and every destination has its own authentic story about African American influence and Black history and heritage to tell," said Twigg. "What I've learned and believe about our destination is that it's the whole story, despite its flaws and complexities, that make it so much more beautiful."