Read time 3 min —
The results are in from the first-ever Future of Tourism survey that Simpleview conducted in March 2022, and it's clear that while most destination marketing organizations (DMOs) focus first on the leisure traveler, in an ideal world, the focus would broaden. 
The Simpleview team took the pulse of DMOs to better understand who, what, and how destination organizations will evolve over the next few years. More than 100 DMOs responded to the questionnaire, and initial results were shared at Simpleview Summit.
Let's take a look at the responses.
While the focus for a majority of DMOs is on the traveler, and while travelers are considered the number-one customer, community residents and businesses are in close sight. As we enter a new era of tourism and travel post-pandemic, many organizations have turned the corner and become critically focused on stakeholder engagement and creating legacy value for their citizens. But this is still the ideal vision rather than the working reality for destination marketing and management organizations.
There was a clear shift from "travelers" to "all stakeholders" when DMOs were asked, "Who is your #1 customer now, and who should it be in the future?" In the future, respondents hope to focus less on community businesses, city boards, and municipalities and focus more on community residents.
Who is Your #1 Customer?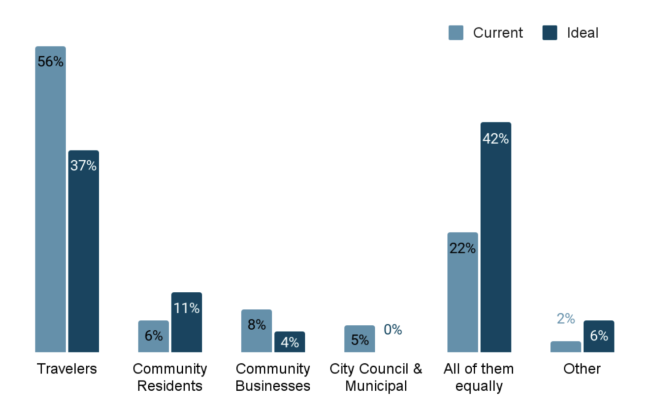 The issues facing travel destinations vary based on the community challenges, but respondents overwhelmingly reported economic development as the most important issue in the future. There will also likely be a shift towards sustainability and diversity, equity, and inclusion.
What Are Your DMO's Most Important Issues?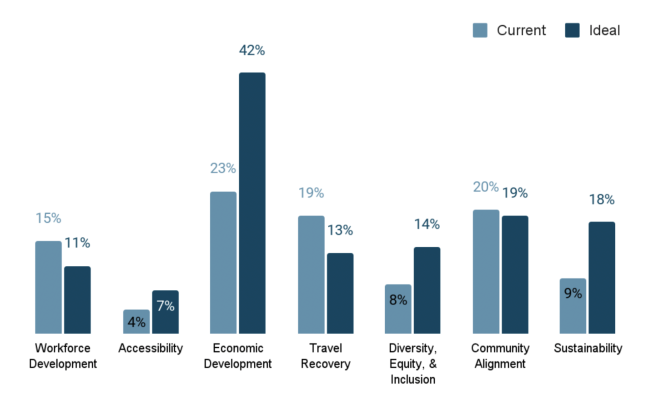 The survey showed that many destinations are in a state of reaction, struggling with workforce development issues in their community, while their CEOs are simultaneously thinking about the future of their funding. Being future-focused on economic development will allow DMOs to be better equipped to take on tomorrow's challenges.  
Creating the community alignment that's needed to have a resilient and sustainable tourism economy is often developed with a master plan for the destination. Tourism master planning, also known as destination development planning, is a strategic approach to defining a destination's overarching vision and competitive positioning.
Does Your Destination Have a Master Plan and Who's On Board?
Our survey showed that more than half of responding DMOs have a tourism or destination master plan, while one in three DMOs still lacks a strategic vision for their destination. Of those with a master plan, 80% report having an engaged network of stakeholders invested in the plan.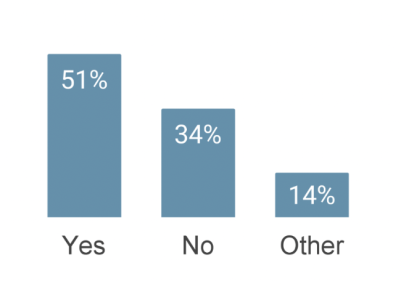 Does Your Destination Have a Master Plan?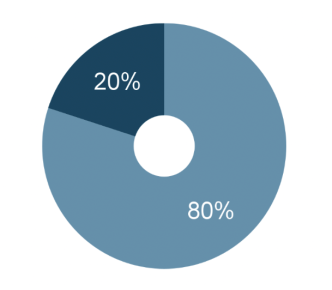 Is There an Engaged Network of Stakeholders Invested in the Master Plan?
As these numbers grow over the next few years, Simpleview will continue to monitor and report on industry insights. Tourism is highly fragmented, consisting of multiple independent industries — including hotels, restaurants, retail stores, sports teams, arts, cultural institutions, and entertainment venues. The future of tourism will depend on a community's ability to bring together these disparate industries by developing a singular vision to improve the lives of citizens and travelers.
Stay tuned to the next few issues of Community Connections as we dive deeper into the results around the significant issues facing destinations, including sustainability, community alignment, and diversity, equity, and inclusion. We will continue to provide the survey results surrounding each topic.