Augmented reality. 
Virtual reality. 
The metaverse. 
Trying to keep track of all the ways that destinations have to think about traveler experiences in the future is … well, it's a little bit much, isn't it? 
For a large portion of the traveling population, the only type of "reality" they crave is a craft beer at a Main Street brewery, listening to a local band, and reminiscing about the museum or hiking trail they visited that day. Destination marketing organizations (DMOs) are already really good at marketing those types of experiences. 
But how people experience things is changing, and when you think of the dizzying ways that technology will challenge our concept of travel, tourism, and destination branding in the coming years, remember that technology is not the star of the show — people are. Technology is just a tool. 
While the metaverse and augmented reality may be low on your list of priorities right now, it's still helpful to stay abreast of developments so you can capitalize on the destination branding and marketing opportunities that eventually will present themselves in the digital world. 
For now, it's enough to consider how you as a traveler are now or will soon be able to have more profound experiences through "enriched" reality — in some cases, without even leaving your home:

 You'll be able to break down language barriers.
You'll be able to talk to locals, order food in a restaurant, and ask for directions even if neither party speaks the same language. Augmented reality glasses combined with Google's live translate will turn foreign languages into words you can understand. 

 You can sample destinations before visiting in person, testing out different itineraries along the way.
By livestreaming, you can take a rickshaw tour in Tokyo or a walking tour of St. Petersburg from the comfort of your home, asking your questions along the way and having the guide answer you.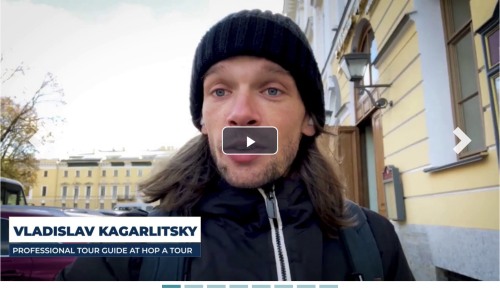 Hop a Tour's live virtual tour of downtown St. Petersburg

 You'll be able to make history come alive.
Travel today and learn about yesterday using augmented reality, where real-world environments are enhanced with computer-generated layers that let you experience things that aren't really there and bring imagination to life. The below example is an augmented reality tour of Pompeii, Italy. 

 You can find your way a little bit easier.
Gatwick Airport was cutting edge when it installed 2000 navigation beacons and began using augmented reality to guide you to your gate in 2017.
Gatwick Airport's augmented reality. Photo credit: 
Following Gatwick Airport's success, Google Maps added Live View, designed to let you use augmented reality to help navigate when walking. It uses the phone's camera to identify where you are and superimposes direction and details on the display, rather than just presenting you with a map.

This May, Google announced it would add immersive view to Maps in Los Angeles, London, New York, San Francisco, and Tokyo (with more cities to come in future years). Using it, you'll be able to experience what a neighborhood, landmark, restaurant, or venue is like — and even feel like you're right there before you ever set foot inside. So whether you're traveling somewhere new or scoping out hidden local gems, immersive view will help you make the most informed decisions before you go.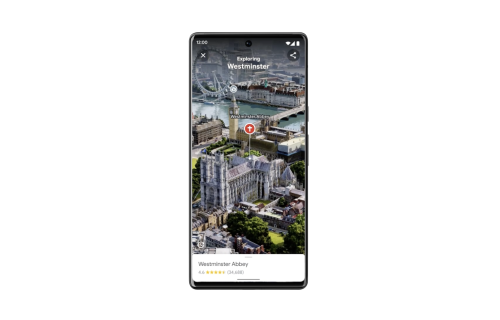 Google's Immersive Map View

 You can make art come alive.
Standing in front of a painting at a museum is one thing, but how cool would it be to travel into the painting and actually experience surrealism? Kind of … surreal, isn't it? While we can't know for sure what it was like inside Salvador Dali's mind, a virtual reality experience like the one at The Dali Museum in St. Petersburg, Florida, must come pretty close. 

 You can have shared experiences with loved ones even if you aren't traveling together.
If the extended family travels to Canada's Banff National Park, but Grandpa's too frail to join you for a stand-up paddleboarding adventure, he can have the experience virtually while you have it real-world. There will be more to talk about once you meet back up at the park lodge. 
For a great discussion on some of the exciting things happening with immersive, augmented, and virtual reality in travel and tourism, check out "How the desire for immersive experiences drives today's travelers," a recent Future of Tourism podcast hosted by David Peackock, featuring Joe Veneto, chief experience officer at Veneto Collaboratory; Ben Switzer, chief growth officer at EXAR Studios in London, Canada; and Andreas Weissenborn, vice president of research and advocacy at Destinations International. 
All three are well-suited to discuss the place that experiential tourism development will have in destinations in the coming years and share invaluable insights. As Veneto said in the interview — deep, enriching experiences are the currency of twenty-first century travel, and the demand is being driven by consumers. Veneto was also featured in "Immersive tourism: why and how your destination should jump right in."
[Unable to render content]