As a blended family with five teenagers in the house, I have a front-row seat of how Gen Z'ers talk, shop, and consume media. But it wasn't until the stay-at-home orders took effect and we were all forced to spend 24-hours a day together that I really took note of everyone's use of TikTok, and I even found myself going down the TikTok rabbit hole and spending hours watching and engaging with content.
It was during this time that I fully realized its potential to reach a variety of audiences with videos that could be circulated between millions of viewers all over the globe. Due to Long Island being second only to New York City as the epicenter for the coronavirus, the quarantine happened more quickly and intensely here than it did in many other regions. Which required us, as the official destination marketing and leadership organization of the region, to adapt.

My team at Discover Long Island understands that as marketers, it's well within our wheelhouse of expertise to experiment with trends and think outside of the box. We are of the mindset that embraces change and plans it strategically, so when I approached my team about utilizing TikTok to promote our region and our partners, there was little hesitation. But little did we know that TikTok would become a critical tool to communicate on behalf of partners who were struggling to keep their doors open and to introduce our organization to an entirely new audience of local residents and prospective global visitors.
TikTok is part of Discover Long Island's revamped social strategy with the goal of becoming the top source of information for the region of Long Island and to transition from a DMO who utilizes influencers to becoming THE influencer for Long Island. This new strategy goes beyond posting inspirational imagery of our destination and provides educational entertainment (which we've coined as "edutainment") in the form of video content that not only humanizes our organization but also transcends our audience and messaging beyond visitors.
We launched two TikTok accounts in response to the heightened popularity of the platform: an account for our brand and organization (@DiscoverLongIsland) and an account for the destination @LongIslandNewYork. The destination account allows us to be the voice for Long Island on TikTok and expands our audience beyond the tourism scope.
[Unable to render content]
Our @DiscoverLongIsland account developed into our go-to source for highlighting our hardworking team members and sharing specific organizational programming such as our #FitFriday series that features our official Health and Wellness Ambassador, Dr. Michele C. Reed. This account has over 6k followers and nearly 43k likes. While our regional account, @LongIslandNewYork, hosts videos themed around trip inspiration, trending activities, and area events and businesses. In 14 months, this account has garnered over 83.2k followers and nearly 1 million likes. But in the last 60 days alone, our videos have been shared over 36,000 times and have been viewed by 1.3 million users from around the world.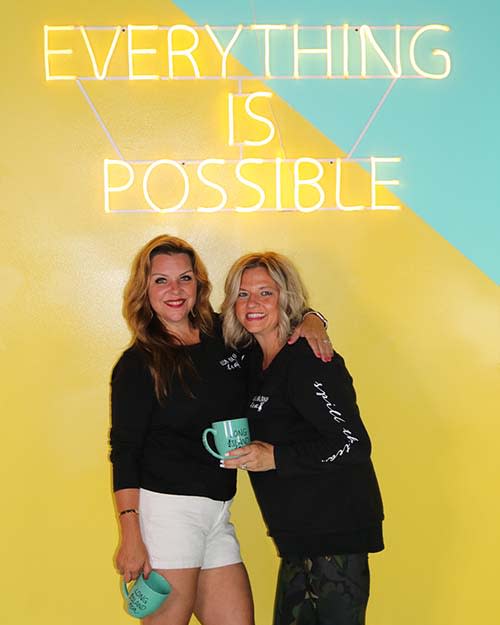 The result of this innovative approach was the 2021 Award for Best Social Media from the U.S. Travel Association and the gratitude from partners who credit our TikTok videos for driving increased foot traffic into their establishments. One recent TikTok of a partner event was viewed by more than 250,000 people in a matter of hours and resulted in a sell-out of the remaining availability. In response to this, the host arranged to have some more shows added, this time with timed ticket sales—but they sold out again almost immediately.
The engagement of this channel has exceeded all expectations and has now become an integral part of the organization's overall marketing strategy. It is an undertaking that requires time, expertise, and knowledge of the proper tone and video style for both the destination and the audience. TikTok takes time and requires the adaptation of a new platform, but it has proven incredibly successful for not only our destination but our partners.
 
---
Kristen Reynolds is the president and CEO at Discover Long Island. She was recently included in the 2021 Long Island Power 100, the most influential individuals in Nassau and Suffolk counties. To see her social media strategy in action, check out the Long Island TV YouTube series, which she hosts.