It is no secret that society experienced significant changes to our everyday routines within the last two years — remote working and learning being two of the most prevalent. With more time at home, less travel, and the need to brighten the drab of quarantine, many people turned to the love of a pet, or "fur-baby," to bring joy to their new norm. 
The American Pet Products Association reported in its latest COVID-19 Pulse Study that 11.38 million households in the U.S. have gotten a new pet during the pandemic, and according to The Washington Post, rescue shelters are seeing double the typical number of requests to adopt dogs since the start of the pandemic. Three out of four pet owners reported that spending time with a dog, cat, or other animal helps reduce their stress and increases their sense of well-being, which is why we are also seeing more animals on-the-go. 
Travelers are looking to bring their beloved pets on new adventures now that destination vacations are back on. The Simpleview SEO team has recognized the growth in online searches for dog-friendly attractions, which is why they want to help increase the focus on engaging this demographic. Our team researched the following increases in popularity — reported by Google Trends — from the summer of 2016 to the present:
Dog-friendly travel: 128% increase
Dog-friendly destinations: 67% increase 
Dog-friendly hotels: 24% increase
Dog-friendly restaurants: 90% increase
Dog-friendly activities near me: 141% increase
Dog-parks near me: 168% increase
Throw Your Destination a Bone with These Tips and Tricks 
We believe that you can teach an old dog new tricks. A handful of destination marketing organizations (DMOs) that have truly embraced the tactic of welcoming travelers and their dogs with open arms. By using prominent website content, these DMOs have made it crystal clear to travelers that their destinations are truly dog-friendly.
Greater Palm Springs 
Visitors can discover dog-friendly activities and even watch a video on how to plan the perfect pet friendly getaway. Be sure to check out the hotels that level up a perfect pet retreat — for example, La Quinta Resort & Club offers a Pet Pampering menu at the spa where owners and their pups can enjoy a massage together.
Park City 
Travelers can plan their stay around dog-friendly travel, complete with a vibrant photo album of pups enjoying some of the best scenic views of Utah. Visitors can embark on six dog-friendly hiking trails located throughout the city, or stop by Fetch Dog Care — 50 acres of dog-friendly terrain with fully supervised social areas. 


San Diego 
One glance and visitors will want to take their pup to soak up the sun at the beach, enjoy the restaurant and bar scene, or to check in to Holiday Pet Hotel in Encinitas for doggie daycare and luxury spa treatments — once named one of the country's "top 10 places to pamper your pooch" by the Travel Channel. 
Valley Forge & Montgomery County, PA
By utilizing Map Publisher to outline all the pet-friendly places in the city, visitors can plan their trip with ease around the 96 miles of dog-friendly hiking trails and 15+ pet-friendly hotels. Guests will want to visit the Elmwood Park Zoo with their pooch for Dog Days and Yappy Hours!
Virginia
One glance at the website, and visitors can plan their dog-cation, complete with wineries, breweries, beaches, hiking trails, and rustic cabins. They can take a trip back in time and visit historical attractions, like Colonial Williamsburg, which boasts a street designated just for pets — DoG (Duke of Gloucester) Street.
Visit Norfolk 
Visitors can filter hotel offerings by a pet-friendly option when booking a room and check out a map of Norfolk's Dog Parks located throughout the city. They won't want to miss Sunday Dog Days at the Norfolk Botanical Garden, or Downtown Norfolk's artisan market for pet-friendly indoor shopping. 
Visit Oakland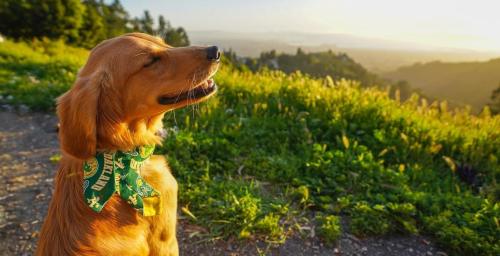 A great example of a destination designed to wine and dine a pup. Travelers can enjoy a hike or other outdoor recreation, relax at a pet-friendly hotel, or stroll through a neighborhood that warmly welcomes dogs. Dog-loving visitors will love the Boo! Bark, Bites + Brews Dog Fest — a Halloween-themed, canine-centric festival that celebrates the local dogs. 
Visit Tampa Bay 
Tampa Bay Goes to the Dogs — an ultimate guide for enjoying this destination with a four-legged friend. Visitors can leash up their pups for dog-friendly nature and hiking trails, waterfront walks, pup playgrounds, pet-friendly stays, restaurant and breweries with outdoor patio seating, and even a local beach designed for dogs. 
If your community wants to enhance their dog-friendly services without spending a lot of money, consider a fundraising event to enhance benefitting your local dog parks.  Restore Columbiana is having an "Ales for Tails" craft beer festival benefiting their local Firestone Dog Park. Funds raised will be used to install double gates for safety, water stations, park benches, and dog depots.
[Unable to render content]