Since the beginning of the pandemic, Simpleview and the 2Synergize team have been monitoring leads, bookings, cancellations, and other data to help DMOs understand the ongoing industry changes — and to be in the best position to respond while we enter the post-pandemic recovery phase.
We aggregate the data of more than 200 U.S. based Simpleview customers that have had at least one lead to determine where they were pre-pandemic, how low leads became in 2020, and where they are at now in the recovery phase of 2021.
These results and more can be found on Simpleview's Insights Hub and is updated weekly to provide you with the most up-to-date data available.
Leads Activity: Current Levels 
In the most recent week of data, total leads were at 1,831 — down from a high of 2,427 in week 29. The recent surge in COVID-19 cases from the Delta variant has had an effect in recent weeks of new leads, as some meeting planners are pausing to see what happens with new cases.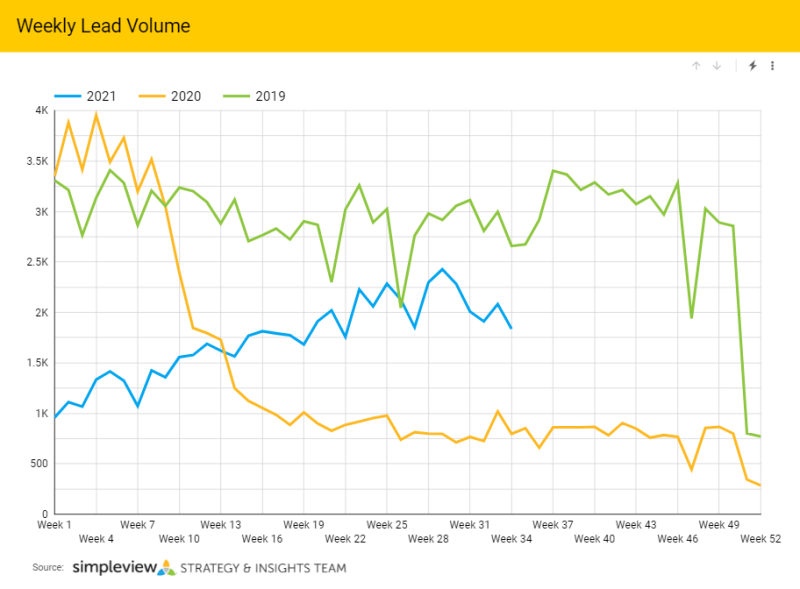 Bookings Activity: Current Levels 
Total bookings for the most recent week were at 556, down 30%  from a high of 796 in week 30. New bookings continue to outpace 2020 numbers but have yet to reach 2019 levels.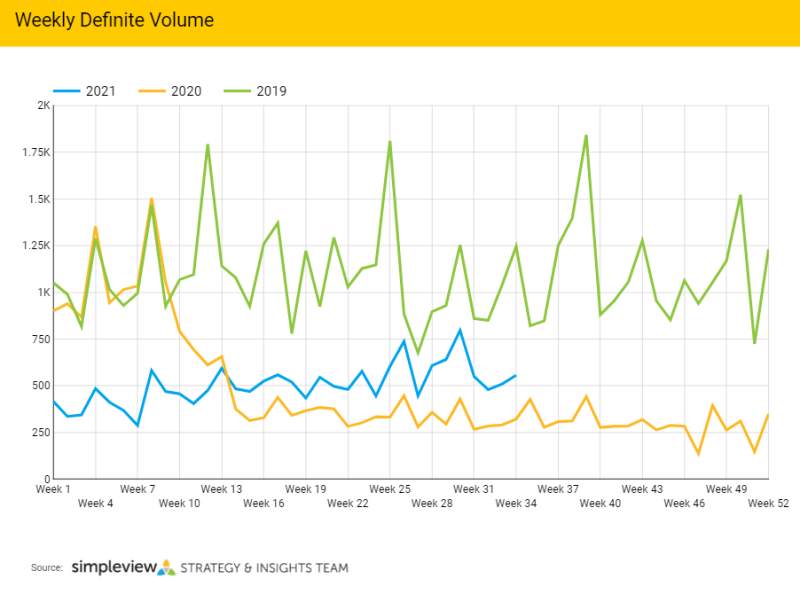 YTD Cancellations with New Bookings
This data provides you with a view of not only new bookings, but the correlation to the number of cancellations occurring. In the beginning of the year, cancelled room nights were outpacing new bookings. Even though new room nights were confirmed, they weren't outpacing the current rate of cancelled room nights; in week 14, we started to see the shift where new room nights outpaced cancelled room nights. However, in recent weeks, there are more cancelled room nights, mostly in Q3 and Q4 of 2021, due to the rise in COVID-19 cases around the country.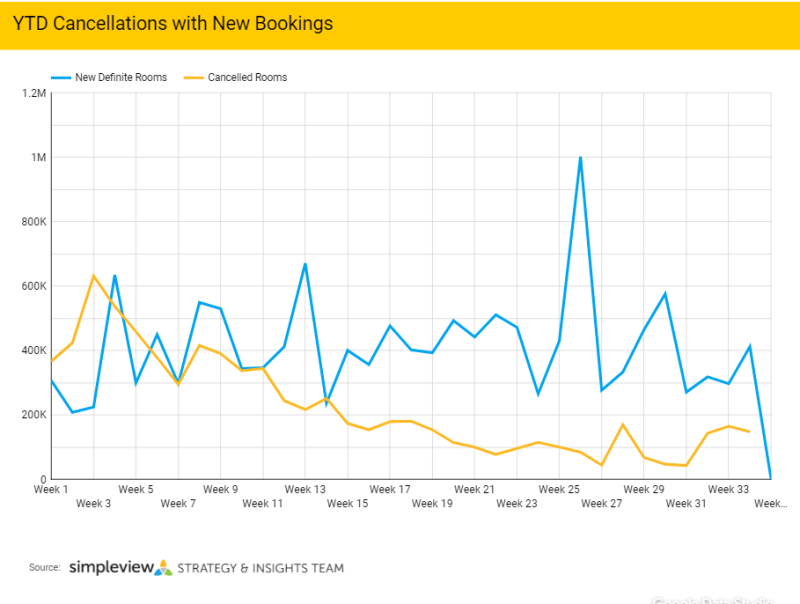 ---
Other Data Points to Consider
The above data is available on the Insights Hub but for the purpose of this study, we also looked at how, if at all, peak room size and/or booking windows have changed from 2019 (pre-pandemic) to what we saw in 2020 and YTD 2021.
Peak Size: Larger or Smaller than Before?
As you can see, the leads for 2021 are trending smaller than in 2019 and 2020, with over 70% of new leads coming in at under 250 peak rooms.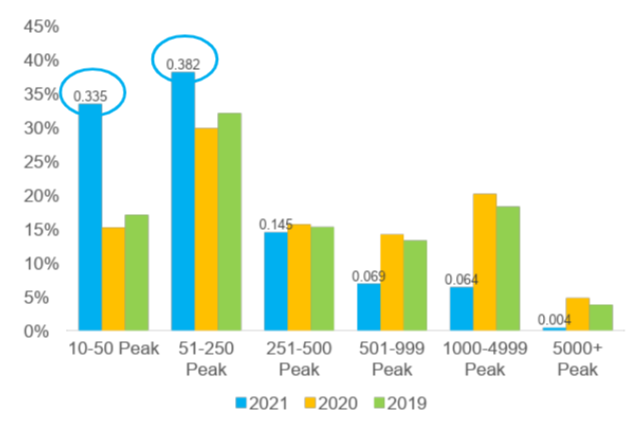 Booking Windows: How Have They Changed?
Not only are peak rooms on average smaller than previous years, so are the booking windows.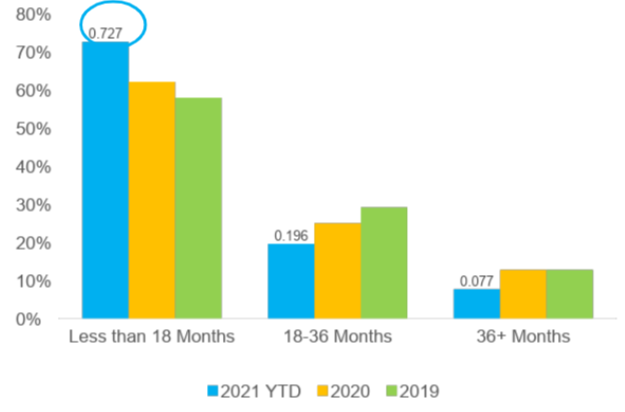 [Unable to render content]