In this time of global crisis and uncertainty, we put the call out to leaders, CEOs, strategists and consultants to sit down and tell us, in their own words, what is going on and what is going to happen next in this vital global industry.
 

My friend Emmanuelle Legault sees Montreal as a huge playground where creative energy is lived. She likes to say, "we do not visit Montreal, we live it."
Emmanuelle is the Vice President of Marketing and Strategy for Tourism Montreal and the former head of International Markets for Destination Canada.
While Montreal is indeed an international city, and some would even say the most cosmopolitan city in Canada, it is at its core a local and authentic destination that works really hard to be just that. Montreal idiosyncratic, fun and authentic... and one of the driving forces behind the storytelling and animation of this wonderful destination is Emmanuelle.
With nearly half of its 11 million annual visitors coming from international and distance markets,  Montreal, like its world-class city counterparts around the globe has been incredibly hard-hit by the COVID-19 crisis.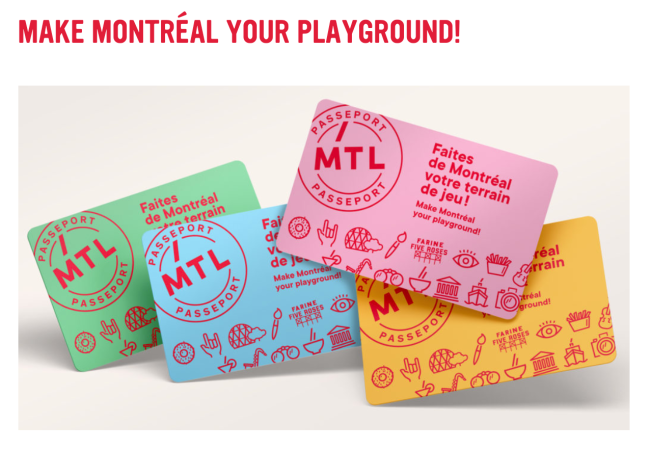 One might assume that since more than half of annual visitors are domestic travelers, Montreal could count on those visitors to drive tourism sales and support local businesses in the recovery phase, but sadly it doesn't work that way. Major urban centers everywhere are not particularly attractive destinations at a time when we are looking to escape the crowds and to social distance.
"The challenge in this case is that even the 60% (of domestic travelers) that would come to Montreal on a regular basis are not coming because they don't want to be in these big urban centers," says Emmanuelle. "So we're not seeing the international travelers and we're not seeing the Quebecers either in Montreal right now"
"On top of that," says Emmanuelle, "even Montrealers want to flee Montreal right now. So how do we get our economy going? And how do we keep our attractions or stores alive in our restaurants alive in that context?"
Indeed, in Montreal's case that is the 4.75 billion dollar (annual) question. How does a world-class city, a major cosmopolitan center that relies heavily on international travel, a city that can't count on the domestic visitor right now and actually has to deal with an exodus of locals, reimagine itself and plot a course for recovery?
It all starts with this question, says Emmanuelle: "How do we rethink the way we work with our Montrealers and our businesses?"
---
"become a visitor in your own city"
---
"We joined forces with the city of Montreal, all the different neighbourhoods, to really try and relaunch the commercial Montreal, because it's one thing to try and tell everyone to stay in Montreal, to visit parks, go bike riding. It's another one to keep our industry alive. What we're now trying to do is tell Montrealers 'Hey, become a visitor in your own city,'" says Emmanulle.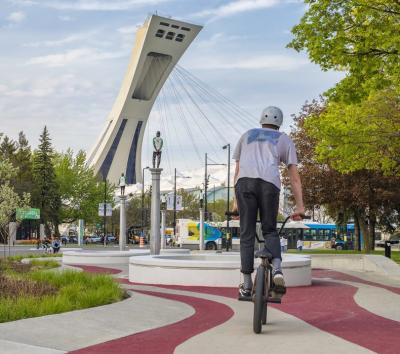 Tourism Montreal has spent years cultivating Montrealers as brand ambassadors and as Emmanuelle notes, "Yes, we want you to stay an ambassador, but we also now want you to become a visitor. So how do we get you to spend a little bit of your vacation dollars in the hotels, and the museums and on all the things we would normally think of tourist activities."
How does an organization like Tourism Montreal make operators more capable of helping themselves, how does it increase their ability to distribute messaging in a digital world? It is no surprise that Emannuelle sees the necessity of putting digital tools and content directly in the hands of operators and stakeholders in order to tell the local Montreal story to the world and to residents alike.
"We give our operators the tools to better showcase Montreal and to showcase it in a tone of voice that is true to Montreal" says Emmanuelle. "We make sure that Montreal is telling the story of Montreal under the hashtag #MontrealMoment.That they're sharing those stories on their own social media, that they're telling their own way of visiting Montreal, and giving it back to the community. Whether it's a tool box, or even a way of telling their own story. So we've been really focusing on trying to get everyone on the same foot."
Authenticity, hyperlocalism, stakeholder engagement, digital sophistication and shared community values have been a part of Emmanuel Legault's psyche for as long as I've known her so it's no surprise that they will play a huge role and the re-emergence and future success of both our beloved Montreal and other world-class destinations. 
Merci beaucoup, Emmanuelle!