Whether you're a history buff, a cinephile, or a true crime fanatic, you can indulge in your favorite subject matter whenever, wherever by tuning into a podcast. Consuming content on the go has become a staple; one can play a podcast while they are doing chores, working out, or traveling.
With such a large reach to a vast audience, what is stopping your destination marketing organization (DMO) from tapping into these curious listeners? What content could you curate to inspire visitors and engage your locals and stakeholders? Later we'll hear from a few DMOs about their unique podcasts, but first, we wanted the ins and outs from Adam Stoker, president and CEO of Relic Advertising + EKR, who says destination podcasting is his favorite subject to chat about.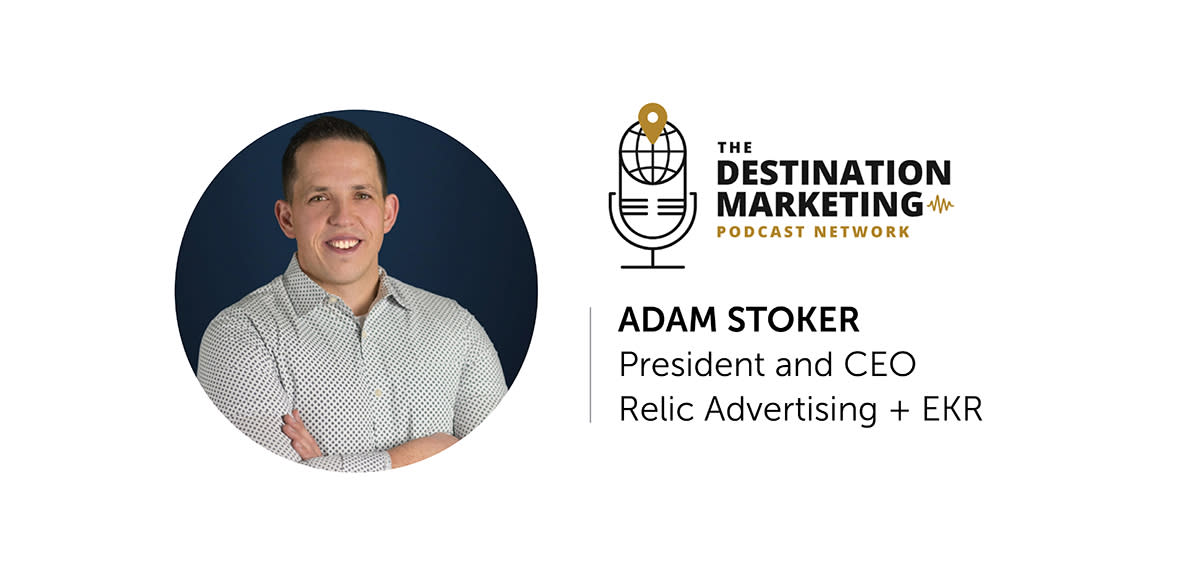 "Podcasting is very similar to marketing — getting the right message to the right people at the right time," said Stoker. "It's all about getting your destination's message out to people on the platform they are most likely to consume it."
As part of Relic Advertising + EKR, Stoker runs the Destination Podcast Network and has worked in destination marketing since 2012. He started the "Destination Marketing Podcast" in 2019 to better connect with tourism colleagues and represent Relic Advertising as a reliable resource in the industry. Since then, Stoker has pioneered the idea of destinations creating their own podcasts. In fact, he believes every destination will have its own podcast in the next two years. 
Why Stoker says your destination would benefit from a podcast:
55% of Americans have listened to a podcast
37% of those listen once a month
24% of those listen weekly
80% of all podcast consumers listen to most or all of an episode
"Podcasts are the only medium that allows you to consume content passively," said Stoker. "You can multitask when you listen to podcasts, and because of that, it is a much more appealing medium because it's a better use of my time as a consumer." 
So … is your destination ready to dig into passive consumption?
[Unable to render content]
[Unable to render content]
[Unable to render content]
[Unable to render content]