Trends are constantly changing in the world of social media, and what's popular now might fall out of favor sooner than expected. But one thing's for sure: if a destination marketing organization (DMO) wants to reach potential travelers of all ages, it needs to be where the younger generations are, and it needs to communicate with them in the ways they prefer.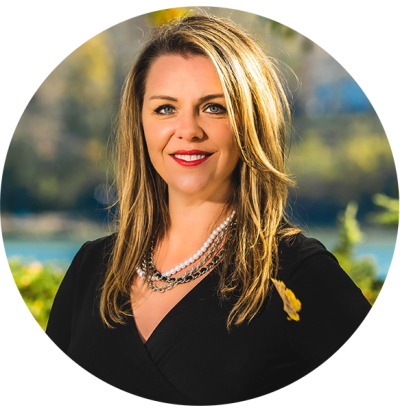 That was the driving realization Kristen Reynolds, president and CEO of Discover Long Island, had in 2020. Cooped up at home in the early days of the global pandemic, she had plenty of time to observe how the five teenagers in her blended family consumed social media. 
Her observations led to a complete re-thinking of the DMO's social media strategy, which resulted in Discover Long Island winning the U.S. Travel Association's ESTO Destiny Award for Best Social Media Campaign. In less than a year, the DMO launched a new YouTube video series, "Long Island TV," a weekly podcast, "Long Island Tea," and two new TikTok channels, "Discover Long Island" and "Long Island, NY," where the team generates original content with an educational but entertaining tone coined 'edutainment.'
We invited Reynolds to answer a few questions about the 'why' behind the DMO's foray into TikTok specifically. But first, enjoy two fun TikToks. Don't they make you want to visit Long Island and hang out with the Discover Long Island staff?
What factors prompted you to start using TikTok to promote Long Island? How has your thinking about it evolved, both before and after Discover Long Island began using it?
As a blended family, I have five teenagers in my house ranging from ages 14-17. Having a front row seat of how these Gen Z'ers talk, shop and consume media has guided many of our efforts at Discover Long Island from the type of "merch" we source, to developing a YouTube vlog-type weekly travel show and ultimately to our new TikTok strategy. 
Due to being the epicenter of the Coronavirus, New York's quarantine happened more quickly and intensely than many other states. When we were all forced to spend 24-hrs a day together, that's when I really took note of everyone's use of TikTok and realized its potential to reach a variety of audiences with fun and engaging videos that were being shared with millions of viewers. 
We decided to launch two separate TikTok accounts during the pandemic when the app's popularity exploded while people across the nation were sheltering in place and when our advertising and marketing budgets were frozen. 
The one thing we did differently than most DMOs was launch not only a Discover Long Island account, but we were early enough to the platform that we were also able to secure the Long Island, NY account to ensure that we were the voice of the destination as well as the organization.
 
When we first launched these accounts, we just wanted to have a presence on any platform where people were consuming content. During this health crisis when it wasn't appropriate or responsible to welcome visitors or produce paid media, we transitioned to TikTok to provide inspirational imagery for the destination, positive messaging for our residents and community and help our struggling businesses stay visible. To date, our Long Island, NY channel has 81.3k followers and more than 900,000 likes with many of our videos getting over 100k views each.  
Our Discover Long Island channel allows us to highlight the faces of our hardworking team as well as some of our specific organizational programming such as our #FitFridays with our Official Health & Wellness Ambassador. That channel has over 6,000 followers and almost 43k likes. 
The engagement of the channel has exceeded all expectations and is now an integral part of our overall marketing strategy. 
Some DMO marketers hesitate to use TikTok because they're unfamiliar with it and don't know why they would. We hear of weird TikTok challenges and dances … how does TikTok fit into the world of travel and the world of DMOs?
It only takes a quick search of #travel on the platform to see the incredible array of inspirational travel content on TikTok that is being shared and consumed. In my opinion, being familiar with emerging technology and trends is the top priority of DMOs and we should be the leaders in adapting and driving those trends that positively impact our communities and businesses.

TikTok evolved from Musically, which was an App mostly of kids doing dances. However, both the content and the audience has changed drastically, with TikTok now providing not only travel inspiration, but recipes, beauty tips, health care advice and even breaking news. The TikTok audience continues to age up with 59.8% of the audience ranging from 20-49 yrs old and to date the app has been downloaded 2.6 million times in over 150 countries.  *Source WallarooMedia.com 

With TikTok estimated to bring in more than $500 million in revenue in the coming year, this is not an opportunity that should be ignored.

TikTok's algorithm is very advanced and utilizes the data it cumulates of each profile's activity to feed the user related videos that the app believes they would enjoy. This allows the organization to share videos with a very specific targeted audience. Our videos are shared by users both within the app and reposted on many other social media sites which has helped our organization further its brand recognition as well as that of the region.

TikTok allows us to highlight all the aspects that we love about our destination as well as shine a spotlight on our partners and their small business across the region in a way that feels genuine and authentic. Consumers love to see all the amazing places they can visit and experience while they are here, and our partners are thrilled with the additional exposure and have seen increases in their own social followings as well as in their businesses following the release of one of our posts. 


Where does TikTok fit in with your larger social media strategy? What would Discover Long Island be missing out on if it dropped its TikTok efforts?
It has become an integral part of our media strategy, which revolves around the DMO as THE influencer and THE voice of the destination. 

I cringe at the thought of losing TikTok because it provides us such a favorable and affordable benefit for our DMO partners and has created such a unique, positive, and engaged online community for our destination and organization.
What have been the most surprising experiences, learnings, and outcomes from delving into TikTok?
It has been interesting to see which videos get the most engagement go viral. We've learned how important it is to use music that is currently trending on TikTok, to make sure that when filming you capture the perfect sweeps and that you're not moving your camera too fast or too slow. People love close ups of food and drinks, and it's always great to capture what makes each location special. It might be their signature cocktail, the interior design, the outdoor area, etc. We've also found that posts that are very timely and seasonal do incredibly well. 

We have also been surprised as to how much our businesses and stakeholders love being featured on TikTok. They see the results with the audience engagement, and we have all been amazed at how it truly drives business.  
What advice do you have for DMOs looking for guidance on whether TikTok is worth the effort? Do you think it will become must-do marketing, or is there harm in skipping this form of outreach?
TikTok is an undertaking that requires time, expertise and the proper tone for both the destination and the audience. It does take effort and every DMO needs to weigh their own priorities.
I don't know how long TikTok will be around but as destination marketers, can we ever turn a blind eye to hundreds of millions of consumers? Next year 74 million Americans will be part of Gen Z, making it the largest generation. 
Whether it's TikTok, YouTube or the next trend around the horizon, DMOs who want to exist in the future should be paying attention to the future generations – now.
---
Want to see how a destination TikTok is made? Check out this fun video featuring Emma Nacewicz, digital marketing manager at Discover Long Island.