The challenges faced this past year have brightened the light on the destination ecosystem, shining a spotlight on the need for everyone to be in sync to make your destination work. It has never been more apparent that your partners and stakeholders are a vital part of your destination and that their success is your success. 
As the destination marketing organization (DMO), you serve as an expert resource. Can you do more to help the businesses in your destination? We've compiled five Simpleview tools that might be unfamiliar to you, some available as stand-alone tools or add-ons to the Simpleview CRM or CMS. Utilizing this suite of tools can further establish your DMO as an essential link, steering both tourists and residents their way so that area stakeholders can more easily connect, educate, and sell.
As your partner, our job is to make it easier for you to help them. Let's check out the tools!
1. Extranet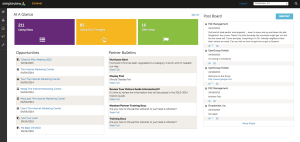 At its core, the Simpleview CRM Extranet is a tool that allows your hotels, restaurants, attractions, and other stakeholders to manage their data in your Simpleview CRM Member/Partner user group. In the Extranet, they can create and maintain details about their businesses and organizations, such as Listings, Leisure Events, Coupons, and Amenities. As well, they can access reports of their successes in the Benefits Summary. The Extranet enables your stakeholders to take full control and advantage over their data and gives them the ability to understand how visitors are interacting with it.
2. Marketplace
Marketplace opens doors to new sources of revenue through the promotion of packaged service and campaign opportunities and makes it easier for your members/partners and local businesses to coordinate participation in these opportunities. It also allows for more efficient communication between you and your stakeholders. Available within the Marketing user group in your CRM, Marketplace enables you to build forms to help facilitate partner engagement, streamline data collection and simplify online payments.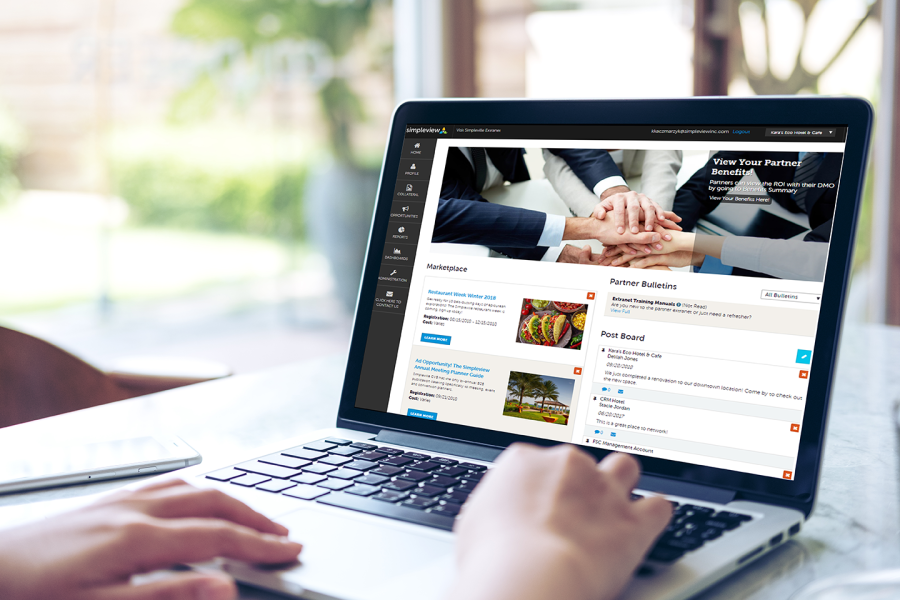 3. Destination Travel Network (DTN)
Your destination website has a valuable, targeted and high-intent audience that local businesses want to get in front of with more exposure beyond an existing listing on the site. DTN helps visitors reach your partners and stakeholders through tasteful, targeted advertising within the destination webspace – giving stakeholders priority while giving visitors an increased awareness of their businesses.
4. Book › Direct
Book › Direct is a tool that can benefit your destination in many ways, and the benefit it plays for your hotel stakeholders is unmatched. Unlike competitors, Book › Direct not only displays your hotels' rates and availability directly on your destinations' website, but it goes a step further and allows visitors to book directly with your hotel partners. This is ideal because visitors prefer booking with someone they trust rather than a third party, and your hotel partners want the opportunity to engage directly with guests for things like booking, cancelations, hotel dinner reservations, on-site spa treatments, and other upselling opportunities.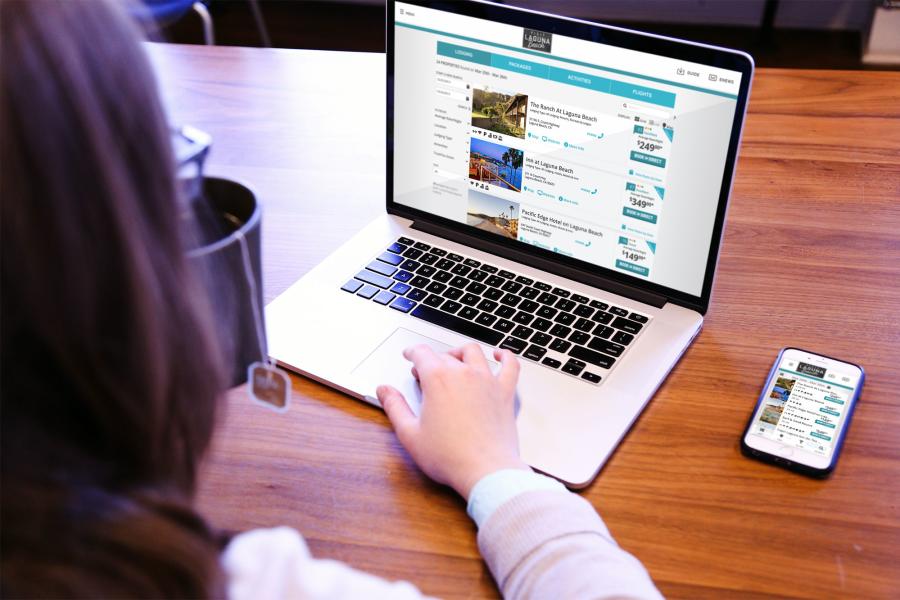 5. Destination Dashboards
Destination Dashboards gives you the ability to expand its reporting capabilities through data visualization beyond just your CRM data. Visually presenting key metrics has proven to be a more effective way to communicate data to your partners and stakeholders. When you equip your stakeholders with this data, you enable them to better understand their business in the eyes of potential customers.
[Unable to render content]