Future of Tourism Series | Guest Blog
By Charlotte Moore, RTO4 
Think for a moment about your last real vacation. How did you discover where you went? How did you plan for and dream about it? And how did you share how great of a time you had afterwards?
Did any of your answers involve some form of digital technology? Did all of your answers involve digital technology?
Digital technology is key to tourism.
The way visitors make decisions has changed and we can no longer rely on meeting the visitor where they are simply accessing information. Truly progressive destinations will meet their visitor where they discover, share and dream. 
During the COVID-19 pandemic, while many aspects of tourism have been forced to slow down, the importance and need for progressive digital is paramount. Tourism operators have been fine-tuning their e-commerce presence, demand generators are offering digital experiences and DMOs have gone online to change their distributed messaging to "dreaming of [insert destination here]."
So how can the tourism industry reimagine and recover from the COVID-19 pandemic? We need to be really excellent at digital.
Leveraging digital excellence has never been more important. There are places to be discovered, experiences to be shared and destinations to dream about, and this is already happening online whether you are aware of it or not. How can tourism operators and destinations drive this narrative in their COVID-19 recovery efforts? It all begins with digital hygiene. Digital hygiene refers to the foundation of a digital presence – the basic building blocks of creating the most impact with your digital assets. The tourism industry has specific needs when it comes to digital hygiene and this is led by the visitor's online behavior. 
Speaking of visitor behavior, we'll use myself as an example: 
I'm a 33-year-old millennial, brought up in the digital age. I've never picked up a visitor guide as a tourist and I don't use custom apps on my phone. I like to go where the locals go because I like authentic experiences.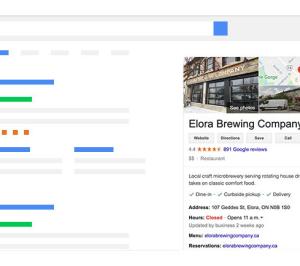 Let's say I'm searching for "restaurants near me." I will avoid leaving Google, my search engine of choice, at all costs (trust me). So if you own a restaurant and you've claimed your Google My Business account, I'm now going to see all the information you have provided to Google  – your COVID-19 hours of operation, your phone number, your Google Maps location, menu, photos, reviews, etc. And with the growing popularity of hands-free voice search, now is the perfect time to take control of the data your visitor is looking to discover.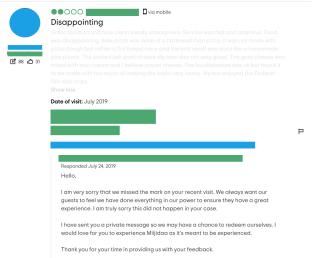 Now, I've chosen your location through my search, I like what I see but I need some crowdsourced opinions to make sure it's safe. I scroll down to your review section and notice mostly positive experiences but a few unhappy past visitors. I also notice that you, the owner, have taken the time to respond to your reviews (both good and bad) thoughtfully. Now I can hear both sides of the story and I'm likely going to skim through those bad reviews to read how you responded. I like your response and after I visit I'm going to share my experience too.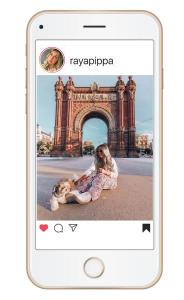 It's time for me, as the visitor, to get inspired for my eventual post-COVID-19 trip. I'm scrolling through the explore page on Instagram and a high-quality image of a landmark catches my eye, I can see immediately where it is because the location of the photo is tagged. There is a woman standing in front of the landmark with her dog, I have a dog too and I can picture myself there. I save the image so I can find it again and continue to scroll through the photos tagged with the same location. Each photo has a sense of place, they are eye-catching, shareworthy and taken by a fellow visitor – it feels authentic. I'm instantly transported to the destination, dreaming of when I too will visit.
These are just three examples of basic digital hygiene, made possible by a destination capitalizing on digital excellence. This is only where it begins; however, building this foundation facilitates further connected storytelling, user-generated content, intent and data driven strategy, earned media and more.
In a world that feels filled with uncertainty there is one thing that is true for all of us; we must do this together. And as we move to recover from the impacts of COVID-19, digital excellence must be a collective effort between tourism operators, organizations, partners and DMOs. 
Afterall, as it is said; "A rising tide floats all boats."

Charlotte Moore, Digital Project Manager, RTO4

Charlotte develops digital projects for RTO4, a Ministry funded tourism development incubator in the Province of Ontario in Canada.
Over the past 10 years RTO4 has been a leader in developing tools and processes to create sustainable tourism organizations that engage and empower stakeholders and build destination strategies that serve residents and communities.
In a digitally disrupted world Charlotte's work on developing the Digital Excellence Centre (DEC) model for RTO4 has helped to create sustainable destination networks of engaged stakeholders who all understand and value the immediate benefit in improving their own digital fingerprint on the web and thereby improving the destinations overall digital footprint.
While those concepts were progressive and leading prior to OCVID 19, the current crisis has made engagement with stakeholders/members, the need for digital tools to help those members and the overall goal of serving residents a critically important role for destination organizations.
Charlotte is passionate about creating innovative ways to move the needle on improving digital as a whole within the Tourism sector. She is a firm believer that you can make a lot with a little in the continually advancing digital world.
She is a lifelong learner, creative thinker, connected storyteller and cultivator of ideas while continually asking 'why'.