In this time of global crisis and uncertainty, we put the call out to leaders, CEOs, strategists and consultants to sit down and tell us, in their own words, what is going on and what is going to happen next in this vital global industry.
 
If you make it safe, they will come...
For the second time in less than a year many tourism boards prepare to "reopen."
Los Cabos, Mexico, like so many other places, completely shut down for anything other than essential travel in early April 2020. 
By mid-June they were executing the beginnings of a staged reopening plan that would see them return to 50% capacity in hotels and transportation.
And then, as we all know, the ominous second wave essentially brought international travel back to a near halt. By November, Los Cabos saw inbound traffic drop to less than 50% of 2019 numbers.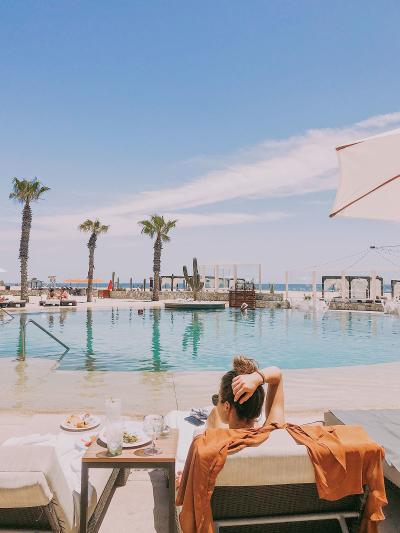 Fast forward to late February 2021 and once again Los Cabos is preparing another reopening of tourism. This time around, safety requirements, national border restrictions and medical testing for the virus are far, far more stringent than before. 
My guest today, Rodrigo Esponda, is the Managing Director of the Los Cabos Tourism Board. Before that he was Regional Director of the Mexican Tourism board for both the USA and Canada for more than a decade and a half.
As it prepares to "reopen again in 2021," the focus is on meeting the World Travel and Tourism Council's safe travel guidelines. Los Cabos has done exceptional work on implementing accessible rapid testing right at the hotel level in order to meet more stringent border crossing rules worldwide. Rodrigo is quick to point out that all that 'good work' is moot if it isn't shared with the rest of the world so... empowering the network of Los Cabos tourism businesses and operators to tell the story of a safe, careful and purposeful reopening to the rest of the world was an obvious next step.
Making the traveller safe, making them feel safe, and making the operators and staff feel safe is an essential part of Los Cabos value proposition. Los Cabos has nearly three times the ADR of any other destination in Mexico, and while much of that revenue goes to making your Los Cabos experience exceptional, more and more of it is going towards "making Los Cabos safe as well as exceptional." Innovative programs such as rapid testing at the hotel level and massive workforce free testing are just a couple points of note in the Los Cabos plan.
Equally important according to Rodrigo Esponda is empowering the network of local Los Cabos tourism businesses and operators to tell the story of a safe and purposefully careful Los Cabos to the rest of the world.
Once again we are reminded that the future of tourism, the successful future of destinations, is about engaged communities taking an active role in shaping their collective tourism future.