In this time of global crisis and uncertainty, we put the call out to leaders, CEOs, strategists and consultants to sit down and tell us, in their own words, what is going on and what is going to happen next in this vital global industry.
 

So, let's talk about sustainable tourism. 
If you want to talk about sustainable tourism, you have to talk about Ljubljana, Slovenia, winner of the EU's 2018 Capital of Smart Tourism Award.
I had the great fortune of travelling to Ljubljana in 2016, and if you haven't been, you need to go! Think of Prague or Vienna with a touch of Paris thrown in, all built on a delightfully smaller, human scale.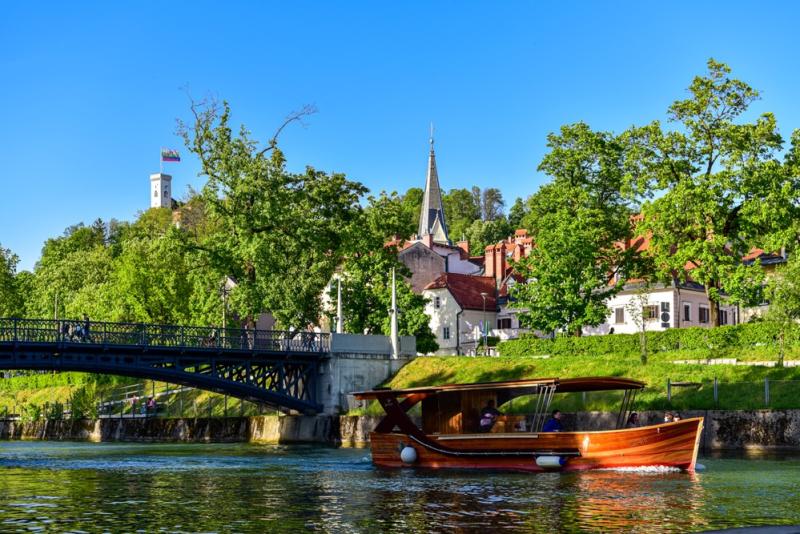 But if you want to talk about Ljubljana... well then, you need to talk to my friend Petra Stušek.
Petra is the managing director at Visit Ljubljana and president of the board at the European Cities Marketing Association, one of the most progressive tourism marketing and management associations in the world, in my opinion. 
Petra emanates energy, intelligence and a passion for tourism, and that's not surprising for someone who, as a young girl still just in primary School, stated (and I quote): "I will go to school for tourism."
Petra is an accomplished academic and an inspiring leader but more than anything else she's a passionate advocate for all the good things that tourism, done well, can bring to any destination. And especially to that jewel of European uniqueness, Ljubljana.
---
Petra Stušek, is the managing director at Ljubljana Tourism and president of the European Cities Marketing Association. Under her leadership, the Ljubljana Tourist Board has won several prestigious honors, including the World Travel Market Responsible Tourism Award (2017),  the European Tourism Indicators System (ETIS) and Accessible Tourism Joint Award (2016), the World Travel & Tourism Council Tourism for Tomorrow Award (2015), the Digital Tourism Think Tank Award (2013), and the distinction of being named one of the world's Top 100 Sustainable Destinations by Green Destinations for four consecutive years, making Ljubljana the only city in the world to receive the honor six times.