Facebook. LinkedIn. Instagram. Twitter. TikTok. And Hablo?
We get it, there are plenty of social media platforms that your destination marketing organization (DMO) might find exhausting to keep up with. We've all been there. But as part of the travel and tourism industry, there's one social media outlet your DMO better not sleep on … and that's Hablo. 
Hablo is a technology platform that connects the travel industry by streamlining communications and driving business between travel agents, tour operators, destinations, and private sector travel brands around the world.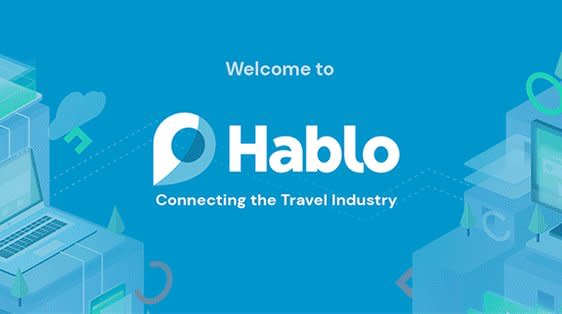 You might be thinking, "How will Hablo benefit me any more than the good ol' Gram?" In this Destination Q&A, we'll hear from Nashville Convention & Visitors Corporation (NCVC) about how it uses Hablo to market its webinar series, "Nashville Talks," internationally — reaching travelers from all over the world. 

What is Nashville Talks, and what was the inspiration behind posting it on Hablo?

NCVC and its UK reps from Hills-Balfour spent two years developing content and engaging with the travel trade on Hablo to share updates from Music City during the pandemic. Nashville Talks is our webinar series that flipped the script and gave the travel agents and tour operators the opportunity to ask questions of NCVC and its key partners as we moved into a more sales-driven message in the Spring of 2022.
What has been the response from participants and viewers?

Our first episode of Nashville Talks garnered 135 views and remains on demand. The webinar was well-received both live (the UK audience loves hearing Southerners talk and vice-versa) and on-demand and our local partners enjoy being part of the project. The partners featured represented both iconic and new attractions, hotels, and venues; involving our newer members in the process gives them great insight into our international marketing efforts from the start, helping us maintain our cooperative culture here in Music City.
How does Nashville Talks encourage communication between NCVC and its partners in order to promote tourism attractions?

 We are here to facilitate opportunities for our partners to communicate with our clients directly so that they can build the relationships that will be crucial to growing their business. Nashville Talks gives our members the opportunity to engage directly and be part of the overall destination sales effort.
  ​Can you speak to the international marketing efforts behind using Hablo to promote Nashville Talks?

The goal of our participation on Hablo is to create and maintain a trade community to promote Nashville to the UK and Irish audiences. Since joining Hablo in December 2021, we've garnered 2,700 page views and hosted seven webinars for a total of 743 views. We've run incentives to encourage agents to engage and hosted a sales mission and client events,  including broadcasting our Nashville New Year's Eve concert. Hablo gave us the opportunity to connect virtually during the pandemic and remains a great way for us to stay connected and engaged now.

On Hablo, the Nashville Talks post advertises that "UK operators have the opportunity to pose their questions to a panel of Nashville experts." Can you explain what this looked like? 

We were able to assemble a panel of some of the most iconic Nashville institutions, like the Country Music Hall of Fame and Museum and the Grand Ole Opry, along with highlighting our exciting new developments, like the National Museum of African American Music, Fifth & Broadway, and the Conrad Nashville. The trade came up with specific questions for everyone and all participants were able to share not only information specific to their venues but their own personalities and perspectives on Nashville. It was a really fun conversation and everyone learned from each other!
 What are the biggest challenges your DMO faces with international marketing? 

Perception is an ongoing challenge for us as most think of Nashville as only country music and cowboy boots. Nashville Talks gives us a great opportunity to market internationally because visitors soon realize that there is so much more — we've got world-class museums, incredible culinary opportunities, professional sports, history, art, fashion, eclectic neighborhoods, and so much more. Our mission is to get international visitors to dig deeper into the destination to experience Nashville like a local.
Do you have any advice for other DMOs looking to expand their international marketing? 

Partnership is key! It is important to remember that international visitors have more vacation time and will be visiting multiple cities and states during their trip to the U.S. We all have limited budgets, so find partners that create a compelling story and join forces.