In this time of global crisis and uncertainty, we put the call out to leaders, CEOs, strategists and consultants to sit down and tell us, in their own words, what is going on and what is going to happen next in this vital global industry.
 

In November 2020, I hosted a round table at the 2020 City Nation Place Annual Global Conference with Caroline Dawson from Simpleview's UK team. The theme was "Connecting Stakeholders with Sustainable Recovery Through Stronger Digital Competencies."
Your peers around the table were from destinations from all around the world, such as Finland, Israel, Kenya, USA, Canada, U.K., Holland and Slovenia.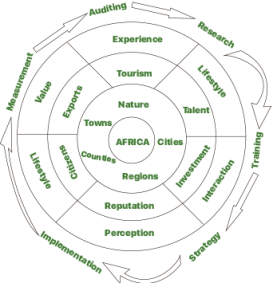 There was consensus that day on three key issues:
the future of tourism requires a different tact in terms of engaging stakeholders and making them a integrated, networked part of the tourism experience
our progress toward the kind of community alignment and shared values that we aspire to will be driven in the near term by stakeholder engagement
in terms of 'digital competencies' as destination organizations, we have to do two things and do them well: meet the consumer where and how they shop, and connect that consumer directly to the stakeholders, stories and experiences that make up a destination
Castro Ambiyo from Nairobi, Kenya, was on the panel that day in November. He's the founder and CEO of Place Brand Africa, a marketer by profession and an alumni of Delft University of Technology in the Netherlands.
Castro is a passionate advocate for a new age of tourism for all of Africa, one that is based on strategy and development, close alignment with public and private partners, and most importantly, one that is built around authentic engagement with the people and places that make up one of the magical places on earth.
He joins us on the Future of Tourism Podcast to talk about the evolution of the tourism industry in Africa, the opportunity for reinvention, and the challenges ahead.
 
---

Filmmaker and novelist Francesca Marciano writes of the African continent, "Why is it you can never hope to describe the emotion Africa creates?"
Hemingway simply said, If I have ever seen magic, it has been in Africa