With the RSVP module reaching the end of its lifecycle, destination marketing organizations (DMOs) will likely be pleased with the events management solution Simpleview offers — because it offers everything needed to produce quality events easily. 
Simpleview acquired Eventsforce in 2021. The platform offers a seamless transition from the RSVP platform and has several powerful new features that DMOs will likely appreciate. To see Eventsforce in action, check out the recent webinar, "New Features Await: Eventsforce RSVP Integration for DMOs." 
Here are 7 ways the new integration will make planning events easier: 

DMOs can offer to manage the event's website and registration as an incentive to meeting planners. 
Making such an offer could help close the business because it would free the planner from one of the most complicated parts of the process, making life easier for the planner while making your services more attractive. Based on the contract you negotiate, you could make additional revenue to cover the costs of offering the service by adding a percentage to the ticket price.

Eventsforce is an "all-in-one" platform that your destination can use to educate people about events. You can share the agenda, send invitations, and handle registration and ticketing. 

Event sites can be built quickly, making planning and holding DMO and member events easy.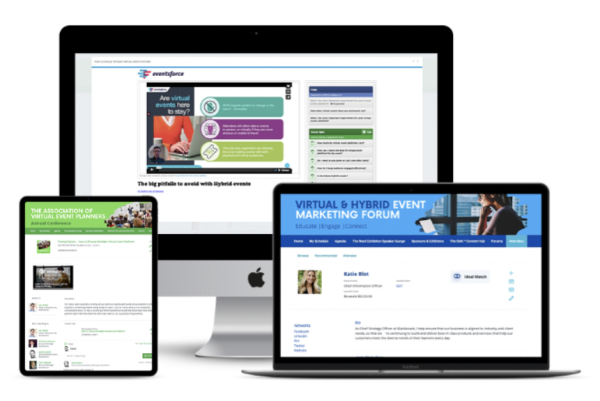 Event Sites Built with Eventsforce
In no time at all, you can create a complete online experience for potential attendees by creating agendas, adding speaker information, and offering multiple "booker journeys" based on categories.  

With Eventsforce customization features, destinations and the planners they work with can: 
Choose & insert their site icon
Create an unlimited number of discount codes
Create their own badges and incorporate QR codes for networking purposes
Customize the design by adding pages, color scheme, font style &details collected from attendees

You can build an event in Simpleview CRM to sync contacts, track money spent, build an attendee list based on member/partner user group, and import it into your event invitation list. Why is that beneficial, you ask? 
Because everything tracks back to the CRM, you can see all the events a member was invited to, whether they RSVP'd, and whether they attended.
You can track the money spent on the event and track it back to local businesses.

DMOs can help market the website once it's ready on their events calendar and embed the registration into the DMO events page.

Because of the ease of use and ability to duplicate and clone events and details, you'll make it easy for planners to hold future events in the destination and thus make them more likely to come back. 
Eventsforce also has tools to manage virtual and on-site attendees that allow you to personalize the experience for both audiences, create an app designed to engage attendees, and provide event reporting.
[Unable to render content]