If you want travelers to dream of sending postcards from your picture-perfect destination, these websites, designed by Simpleview, will be your wanderlust inspiration. It's a new year, and 17 destination marketing organizations (DMOs) are already calling Simpleview CMS their website's new home. Check out a few sites that will have travelers booking a flight, planning a road trip, or hopping on a train ASAP.
Columbia, South Carolina: The Heart of South Carolina

Experience Columbia SC boasts a city boundary line shaped like a heart, which beautifully complements the town's illustrated website and brand. The modern graffiti edge to the DMO's visual identity pops within the newly designed website and draws visitor attention to breathtaking views, itinerary ideas, popular attractions, and more. Travelers' dreams are put into action with an attractive Book › Direct section on the homepage and creative call-to-action widget designs. The CrowdRiff gallery strategically showcases stunning photos that represent diverse perspectives of Columbia and aesthetically match the site's color palette.
Prescott, Arizona: True West, Real Adventure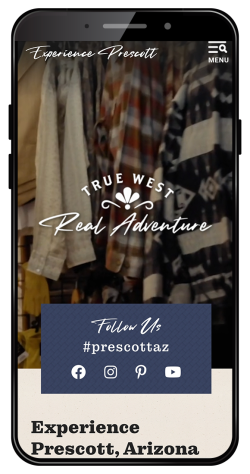 A delightful blend of arts, culture, and history, the Prescott Tourism Office is a DMO that offers fun for the whole family. The newly redesigned website, Experience Prescott, highlights the DMO's key performance indicators on the homepage, such as social channels, e-newsletter, and visitors guide. Additionally, the homepage offers helpful features such as trip itineraries, the option to book online directly with Book › Direct, and a section that provides updates on closures and construction, all designed to ensure visitors find what they're looking for and have the best experience in Prescott.
Visit Las Vegas: Meanwhile in Vegas…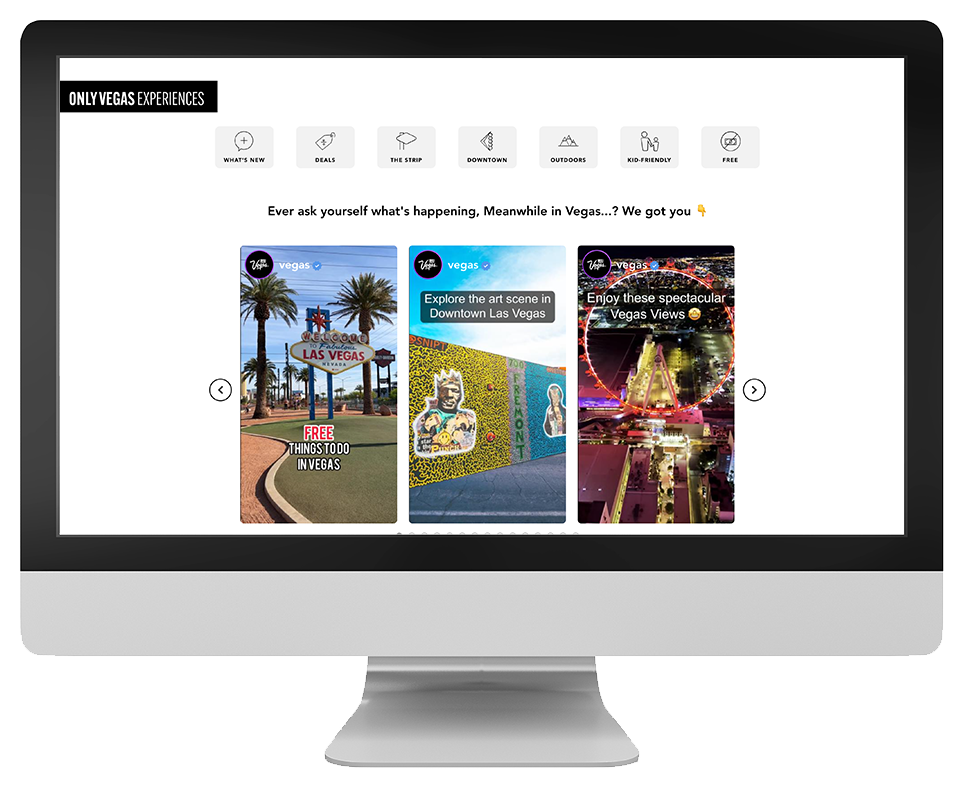 Las Vegas Convention and Visitors Authority's new website shines a spotlight on "Only Vegas Experiences." With an engaging, embedded feed, travelers can check out the DMO's lively Instagram stories from various locations around the city. The website helps transport visitors to local restaurants, bars, and event venues so they can explore scenic views, city scenes, and free attractions. The website design includes trending content tailored to location and a culture section that entices visitors to delve deeper into the "Las Vegas Insider."
Catalina Island, California: LOVE Catalina Island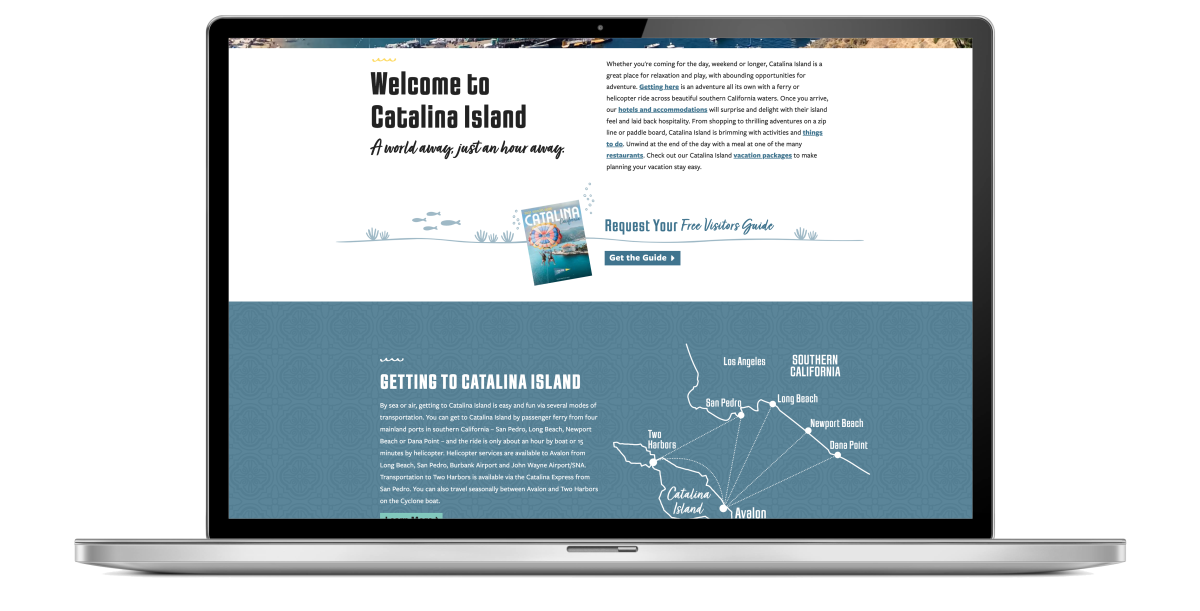 The Catalina Island Chamber of Commerce & Visitors Bureau revamped its website to better represent its abundant, laid-back, and sun-soaked destination. The new site design features enhanced accessibility through AudioEye, making it more inclusive. The custom map highlights the breathtaking options to arrive at the island, including by helicopter and boat. Whether you want to experience sky-high adventures like parasailing or slip away for a romantic weekend, make sure to book ahead with Catalina Island's Book › Direct integration or select a vacation package to ensure you secure a spot.