Let us paint you a picture. You know your destination is packed with local artists looking to share their gifts with the community. You want to find ways to help their voices be heard while aligning with your destination marketing organization's (DMO) goal of bringing in tourists.
Lucky for you, there's a great way to show off your destination's art scene to locals and visitors alike — it's called mural tourism. Read on as we cover real DMO examples later in this article. 
Mural tourism, also known as street-art tourism, promotes colorful masterpieces created by a variety of established and emerging local artists as tourist attractions. Murals beautify cities with visually stunning paintings, culture, and art-focused tourism, which has become increasingly popular as modern-day tourists seek spots for Instagram-worthy pictures.  
Before you set out to paint the town red, let's cover more of the basics of mural tourism.
Art That Attracts
Mural tourism uses street art to enhance the look and cultural vibrancy of a destination. It provides locals with a unique opportunity to take part in their city's tourism efforts, and it offers visitors a beautiful backdrop for photos while they tour the town.
Why murals, you ask? While the origins of the mural boom are not clear, many believe it began in international cities like London, New York, and Philadelphia in the 1980s as a way to ensure the success of constructive and socially friendly anti-graffiti initiatives. Today, they are not only used for beautification but for education as well. Many murals promote an area's cultural diversity or tell a story of the destination's history.
Make Artwork Work for You
Nowadays, cities around the world are using murals and street art to engage tourists and locals alike. If you are wondering where to start, learn these examples of DMOs that are putting artwork to work for their destinations.
Visit San Marcos
On Visit San Marcos' website, one of the first things you see in the homepage video is a brief snapshot of an artist painting a mural. If that doesn't show the DMO's dedication to mural tourism, we don't know what would. Website visitors can also find a page titled Murals of San Marcos, Texas, which serves as a one-stop shop for any traveler seeking street art.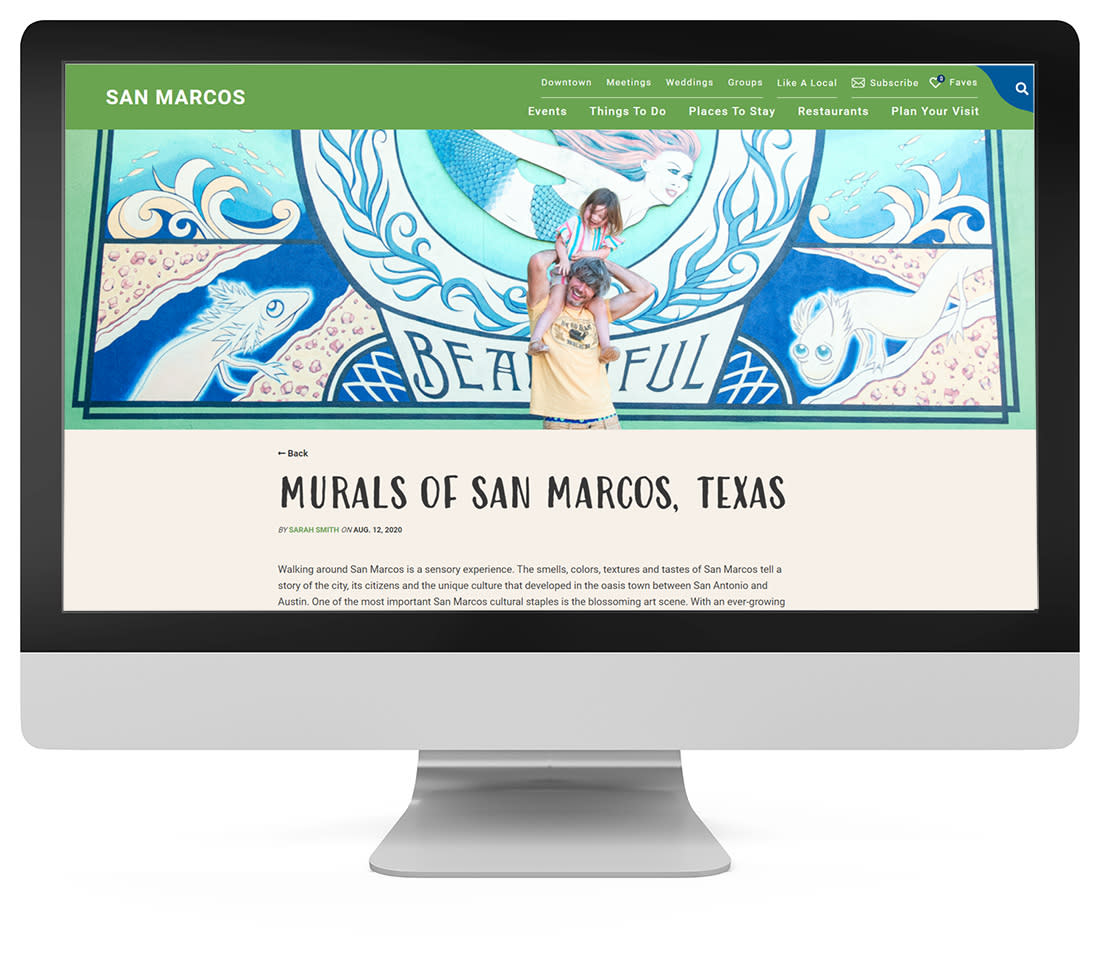 Buffalo Niagara Convention & Visitors Bureau
Buffalo Niagara Convention & Visitors Bureau houses murals of every color. Complete with a video, photos of can't-miss murals, and information on the city's three mural walking tours, the Explore Our City of Murals landing page on the DMO's website will leave any artistic traveler drooling. But really, this landing page is picture-perfect!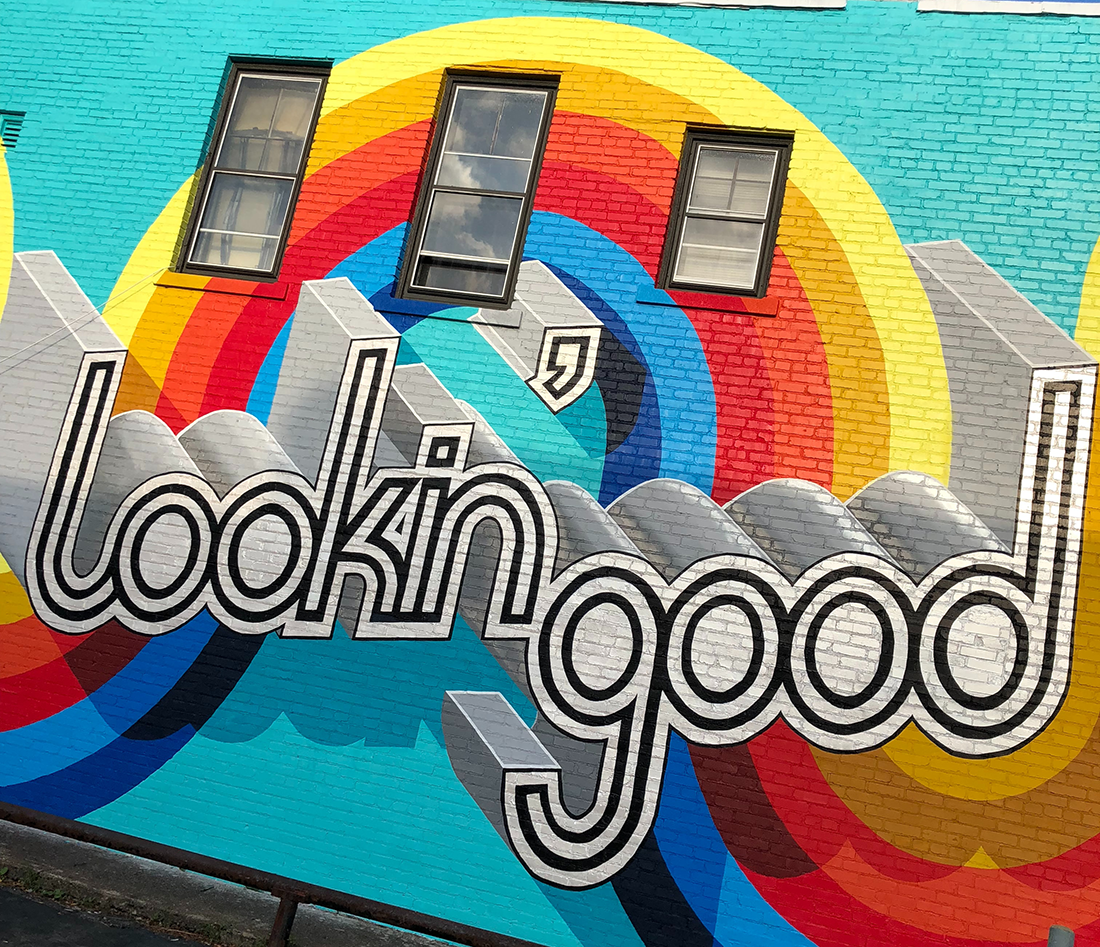 Visit Tucson
Tucson — where murals meet the desert. Even in scorching summer temps, Visit Tucson has no issues promoting its destination's self-guided mural tours. Known for its rich Mexican, Native American, and Western cultures, Tucson's local artists reflect the melting pot of the destination in their murals.
Artsy Arizonans can visit the Mainly Murals Walking Tour or Beauty on Bricks on the DMO's website to get the lay of the land as they plan their mural tours. There are also multiple maps available.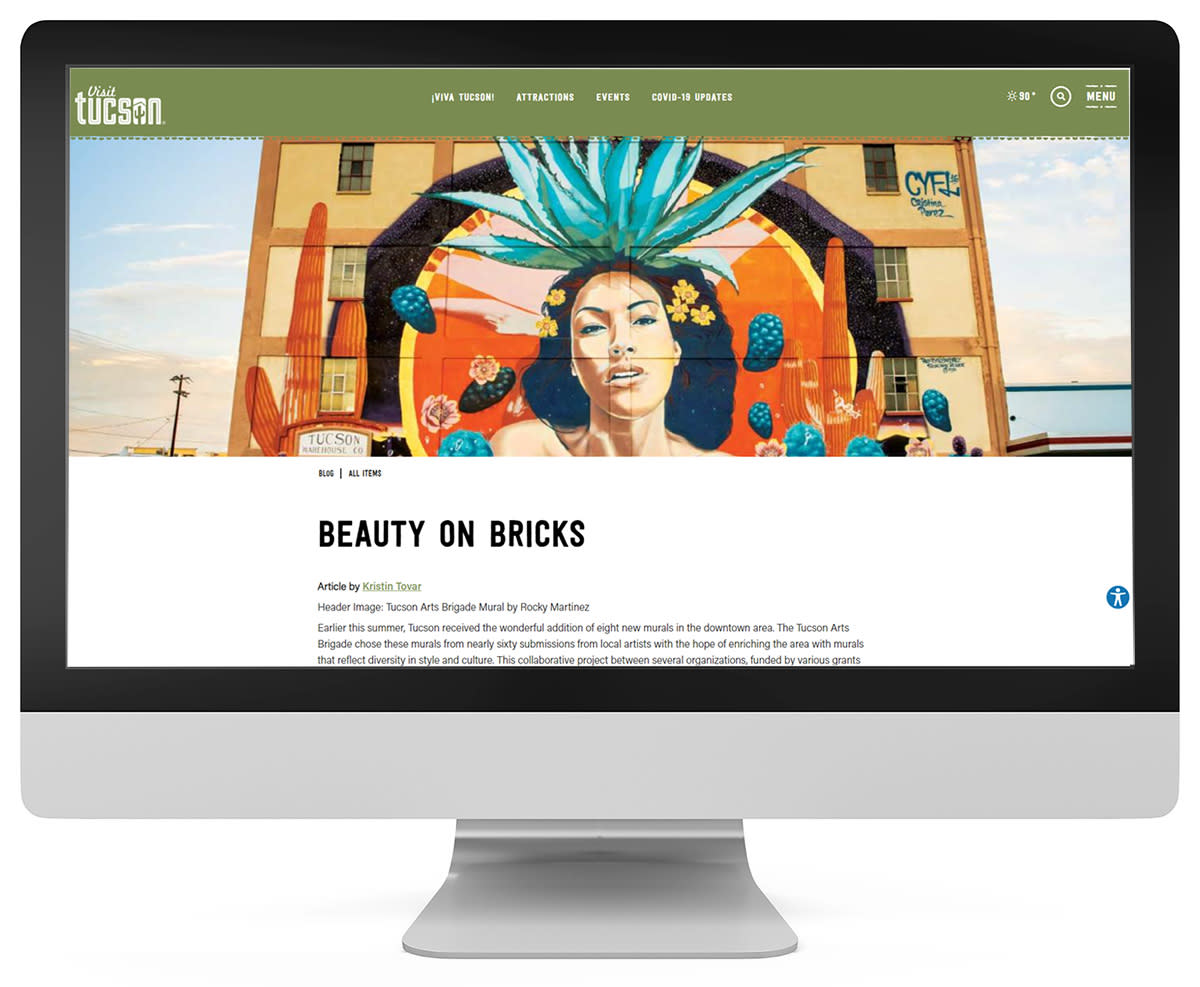 Visit Berlin
Berlin, Germany, might have a historic reputation for a certain infamous wall, but Visit Berlin is adding a splash of color to the destination. Travelers can check out the DMO's website, where landing pages like Colorful Walls: Murals in Marzahn-Hellersdorf and 11 reasons why we look forward to Berlin Mural Fest help them locate the iconic must-see murals. The many murals have gained the attention of locals, travelers, and media alike — especially those in search of a historic, cultural, and downright beautiful experience in Berlin.
 "The Berlin Wall, once a symbol of division, now forms a large open-air gallery featuring 105 murals by artists from across the globe," said Culture Trip.