Guest Article By: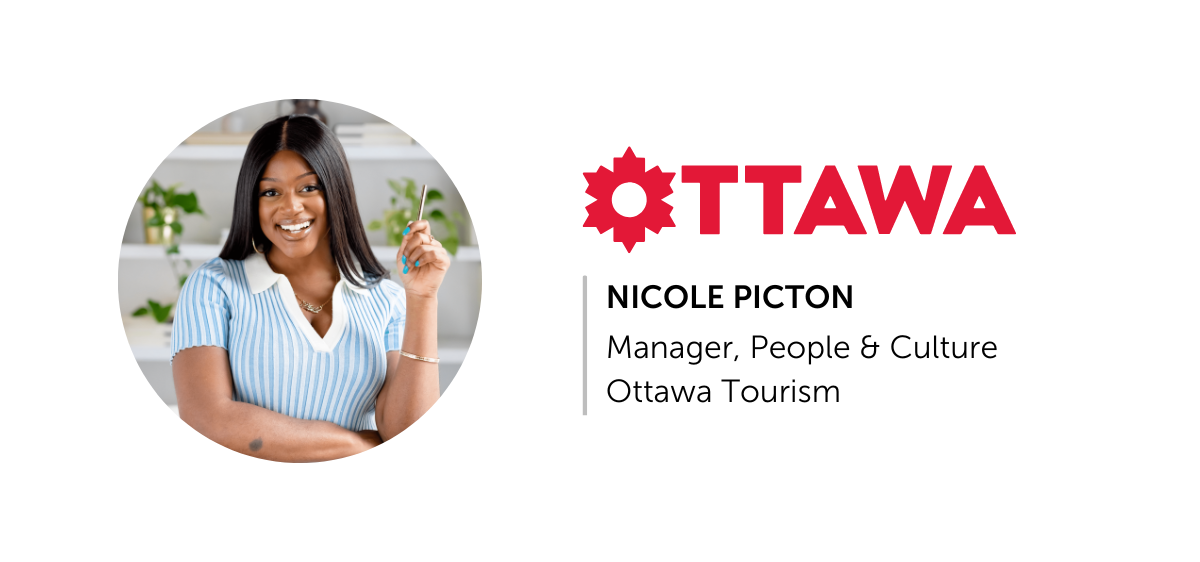 What defines a good work culture? An environment that fosters innovation, is inclusive and collaborative, and a leadership team that trusts their employees. At Ottawa Tourism, there has always been a strong emphasis on company culture, employee well-being, and engagement. Through flexibility, we have retained employees while fulfilling business needs. We have allowed employees to work from home, the office, and other locations around the world to improve employee well-being and allow them to experience different cultures and enrich their creativity.
"My experience working at Ottawa Tourism has been extremely rewarding. When I was looking for a new position, I had a strict list of expectations and Ottawa Tourism has exceeded them. A top priority for me was a workplace culture that not only promoted work-life balance at every level but also nurtured a culture of retention and opportunity to grow within the company. Ottawa Tourism is the place I plan to have my career, and Ottawa Tourism's culture and structure genuinely support my ambition."

— Emily Mackey, Researcher, Business & Major Events
Ample Learning Opportunities
We have also seen the need to continue developing our staff through education, such as 2SLGBTQ+ training, health and safety, and a wide range of courses through LinkedIn Learning, equipping our team with the knowledge to create and foster a more inclusive environment. 
"LinkedIn Learning has become one of my favourite tools for expanding my knowledge. Through their expansive database of varying subjects, I have taken courses that developed my skills around cross-cultural and interpersonal communication, goal setting, diversity, equity, and inclusion best practices, and strategic thinking. Having unlimited access to these training programs through Ottawa Tourism has enabled me to enhance my existing skills and develop new ones, overall benefiting my current role."

— Salomé Wysocki, Visitor & Membership Coordinator
Recognizing & Appreciating Staff
We celebrate our staff contributions, recognize them publicly, and support staff side projects within the tourism and art realms. With the increased pressure on the lives of our employees, we have expanded our benefits to include psychotherapists and continued support from social workers. 
"Whether it's a quick check-in before a meeting, light-hearted conversations throughout the day, or team-building events after work, I always feel seen and appreciated at Ottawa Tourism. Beyond a professional level, every member of the team is highly supportive and involved with each other. In fact, outside of my role at Ottawa Tourism, I am an illustrator who was recently part of a group exhibition at the Ottawa Art Gallery, and the team got together to go see the exhibition. It was a really fun time!"

— Andy Akangah, Digital Marketing Specialist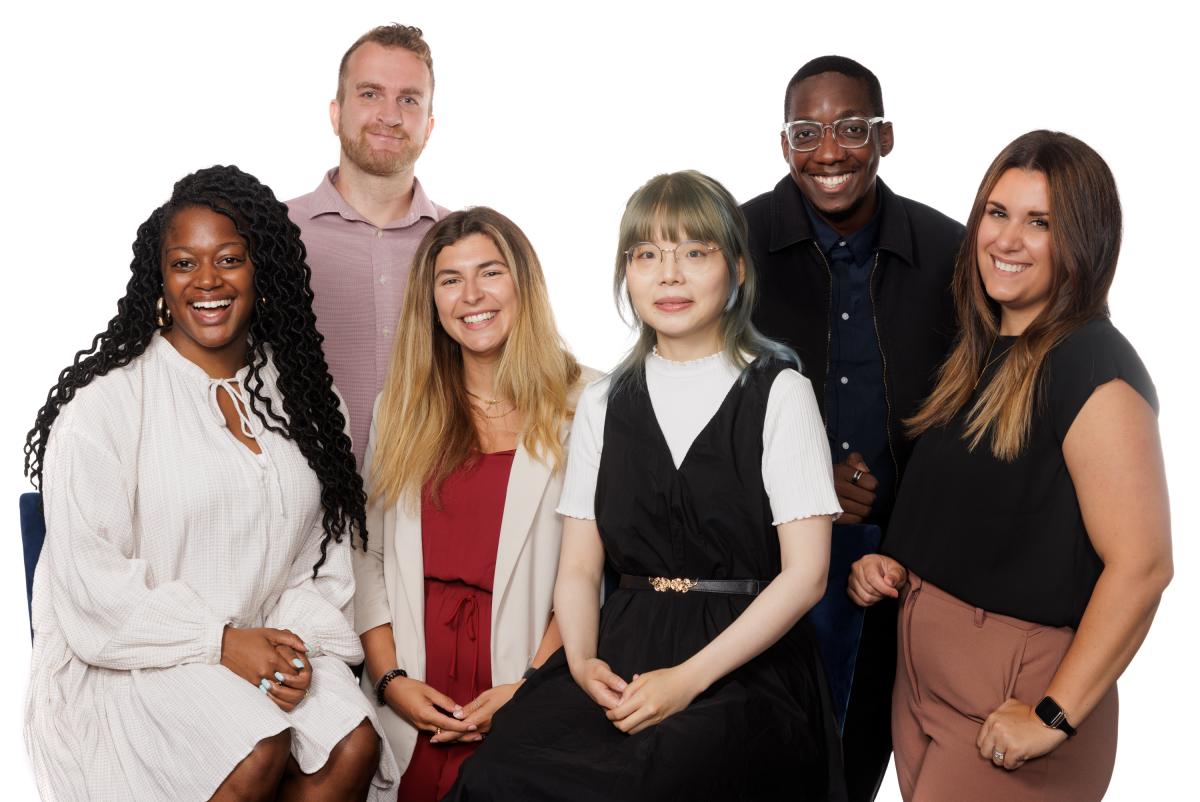 Ottawa Tourism team, left to right: Nicole Picton, Mark Gorokhovski, Courtney Merchand, Xiaofan Cai, Andy Akangah, Veronique Juneau
Cultivating Leaders
With many emerging leaders on the senior leadership team, we have recognized their value and continue integrating them into high-level conversations and taking on large projects that will see our organization through the recovery.
"I am very grateful for the constant support of Ottawa Tourism's executive leadership in pursuing my professional goals and for the culture our organization fosters to encourage our team to make our own mark in the industry. I am a proud alumna of Destinations International's 30 Under 30 program and have had the pleasure of presenting at the Destinations International CEO Summit and 2022 Annual Conference."

Mary Sayewich, Director, Strategy & Project Management
Fostering Growth
With a substantial investment in our staff, Ottawa Tourism has increased morale while benefitting Ottawa's visitor economy.
"I feel so fortunate to work for such a positive and welcoming organization that values my ideas and contributions and gives me the space to grow and excel in my role. As a young professional, I have also really appreciated the investment Ottawa Tourism has made to help me hone and grow my skills as a leader – most recently allowing me to pursue my Certified Destination Management Executive (CDME) credential, a program that I am thoroughly enjoying."

— Kelly Haussler, Director, Destination Development
An Engaging & Collaborative Workplace
Ottawa Tourism encourages its employees to be creative out-of-the-box thinkers and to bring bold solutions forward. As our industry is changing, so are we.
"Every morning, I wake up with the excitement of going to work. Ottawa Tourism has a supportive and inclusive workplace culture. You're able to be yourself in the team – whether you're energetic, outgoing, calm, or quiet. Everyone is expected to bring fun and creative ideas and work well as part of a team. Your effort and every achievement will be recognized and praised by the team. You will never regret joining Ottawa Tourism!"

— Xiaofan Cai, Marketing Coordinator
A strong work culture doesn't just happen. At Ottawa Tourism, we have carefully curated ways to show our staff that we value them as more than just employees, and that investment pays dividends every day.
[Unable to render content]