SendSites offers a highly polished and interactive repository for proposals that provides professionalism and ease in sharing with the customer, as well as the ability to track what they have viewed and paid most attention to. The shareable, customized, and environmentally-friendly digital format allows for maps, videos, photos, and links to be included, providing the recipient with a clear understanding of the destination and meeting venues.
Tapping into SendSites for Virtual Fam Trip Template
Recognizing the similarities between proposals and familiarization (fam) trips, Simpleview recently worked with Louisville Tourism on utilizing SendSites and Threshold 360 to create a virtual template for fam trips. Not only was the SendSites platform flexible enough to allow for the linear progression of a virtual fam trip, but having consistency between the virtual portion and the proposal provides the planner with a familiar experience throughout the decision-making process.
When working with Louisville, proposal templates were created for four different types of meetings: 
Main 
Small 
Citywide
Sports
All templates feature the same branding and layout, but the content in each is tailored to the specific bid. Every accommodation and venue listed in the proposal links to a 360 virtual tour. All accommodations and venue sections were pre-built and can be pulled in based on the bid they are responding to. All proposal templates contain an interactive map to showcase location proximity and virtual tours.
How it Works 
The process began with establishing the right flow and destination assets for the salesperson to showcase. Creating the template then involved creating the right sections for discovery and ensuring the correct assets were in place to choose from when personalizing the template to fit the customer. Simpleview worked with the Louisville Tourism sales team and their Client Advisory Council on establishing expectations.  
The Client Advisory Council listed the following criteria as critical for the best virtual experiences: 
Customized and personal
Engaging and multisensory
Dynamic and responsive
Capture the spirit of the brand
Give a 360-degree perspective
Leverage technology and retain a human touch 
Builds the relationship and confidence in the destination 
The Louisville Tourism content and assets were selected to move from a high-level overview of the destination from the sense of arrival to specific hotels and venues. Simpleview also worked to include content that would incorporate the Louisville brand and feel to the entire experience.  It was also necessary to include current safety and COVID-19 protocol.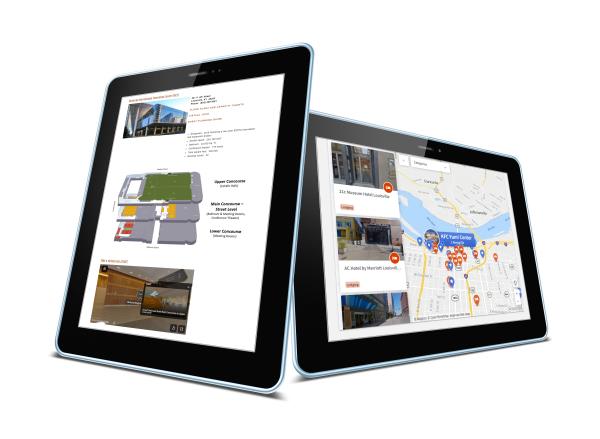 The virtual fam template includes a checklist of content that salespeople can use to customize the experience. The assets include:
Photos
Maps
Threshold 360 videos
Hotel overviews
Venues
Health and safety protocols
New hotel development
Business sectors
DEI programs
---
"We have had great customer feedback … The reliable, trackable, user-friendly tool to send to our customers gives us a great starting point when responding to leads. Such a great opportunity to get in front of customers to give them an update on what is going on in Louisville."
— Lauren Johnson CTA, Senior Sales Manager, Louisville Tourism
---
[Unable to render content]