An Update on All-In Data in MINT+ 
The MINT+ transformation is well underway! One of the most significant changes to MINT+ is how subscribers report definite bookings and histories. At the beginning of 2021, all subscribers agreed to the electronic submission of data, with the goals of easing the burden of reporting and capturing more complete and accurate meetings data in MINT+. We are excited to report that since June 2021, we have seen a significant increase in the volume of meetings data into MINT+. 
59,324 Day by Day Room Flows
23,913 Meeting Occurrences
1,998 Meeting Profiles
​577 Organizations
And here's a look at how data flow compares to prior years in MINT.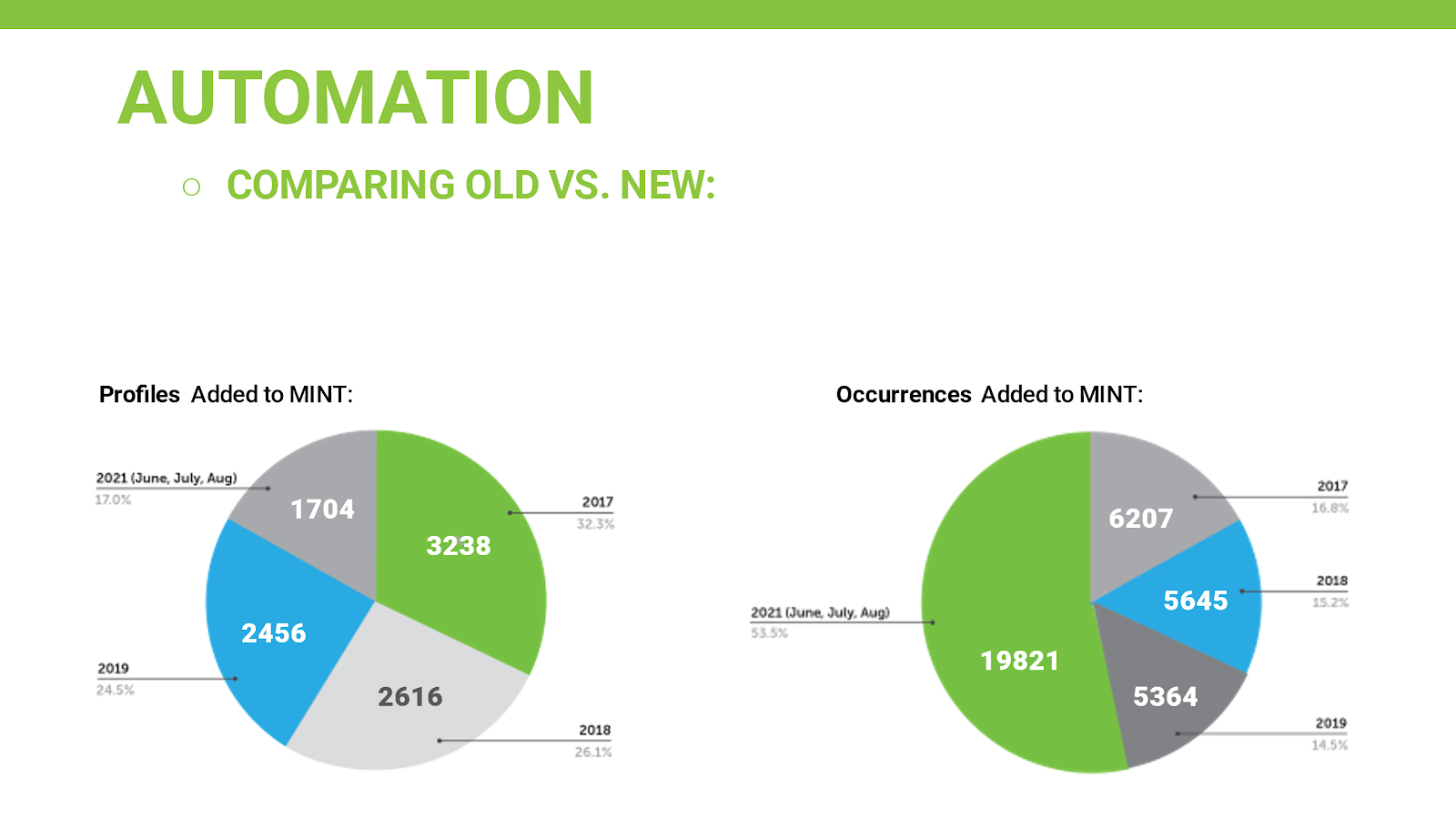 Clearly, it pays to be all-in!
Now Live — Recommended Meetings:  For The First Time In Its History, MINT+ Offers Meeting Suggestions To Subscribers
[Unable to render content]
NEW — Market Classification Search Functions
We released new standardized market segmentation for both profit (NAICS) and non-profit (NTEE) organizations to MINT+ this summer, and we've been learning how our users interact with these more sophisticated classification systems.
As a result, we've added two additional ways to choose marketing segmentation within the MINT+ query builder: simple and advanced. The simple search method involves selecting from an inclusive list of key classifications among highly recognizable verticals such as education or religious/faith-based by which many sales professionals are deployed.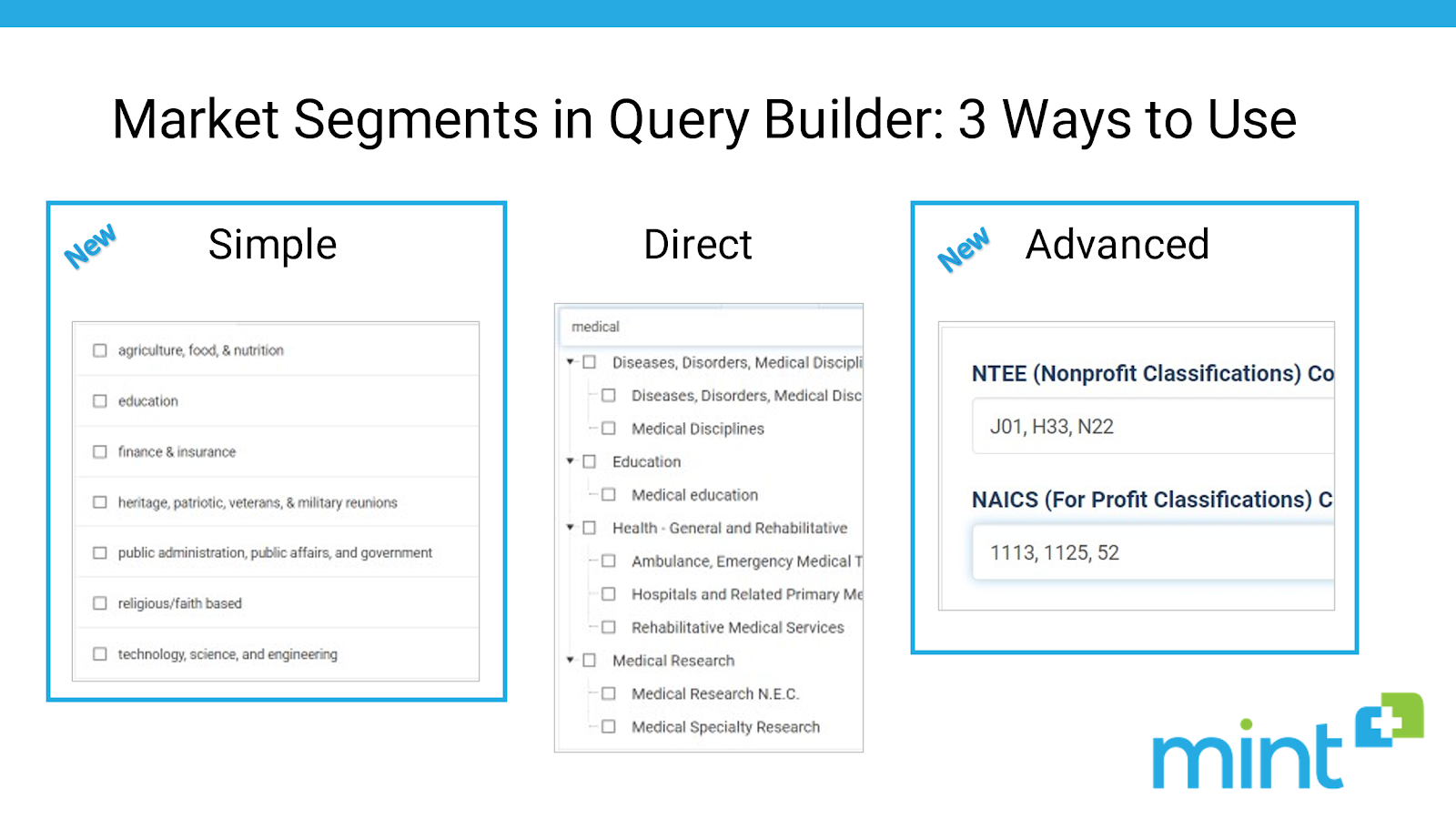 The more advanced search option allows you to drill down and select specific codes from both the profit and nonprofit reference lists to get something very precise, such as elementary or secondary education, or religious printing and publishing. This might be helpful when searching related to economic development or industry clusters.
If you were a previous MINT+ customer or have been waiting for the right time to subscribe, the MINT+ transformation and need for better tools for meeting recovery have converged to create the perfect time to take a closer look at all MINT+ has to offer DMO sales professionals eager to increase their prospecting success and account knowledge.
---
[Unable to render content]