WHAT CAN YOU PACK INTO 18 HOURS OF ANCHORAGE DAYLIGHT? A LOT.
In 2014, Visit Anchorage was looking to redesign their leisure travel-focused website. They wanted one responsive website in place of their three sites (one desktop and two mobile). They also wanted the new site to serve personalized, dynamic web content based on the user's interests, geography and planning phase, using Customer Relationship Management (CRM) data.
Finally, the DMO wanted to use the responsive design to deliver email content to visitors, the travel trade, and meeting planners.

Already a Simpleview CRM user, Visit Anchorage selected Simpleview for the site redesign and Content Management System (CMS). The DMO appreciated Simpleview's particularly defined process outline backed by the findings from the Simpleview XD team's Destination Immersion experience in Anchorage.
Simpleview also provided historical background and web usability studies to use as a baseline, research from the statewide site, and conducted site tours to assist in determining inspiring and relevant content and imagery.
The Integration Advantage
Once the Simpleview CMS was in place, the Visit Anchorage team was delighted to experience the many advantages of their new integrated solution with the Simpleview CMS and CRM. Simpleview CMS is designed to seamlessly integrate with the Simpleview CRM, streamlining data organization and sharing and allowing for accountability. This had a significant positive impact on Visit Anchorage's day-to-day processes and lowered their maintenance costs.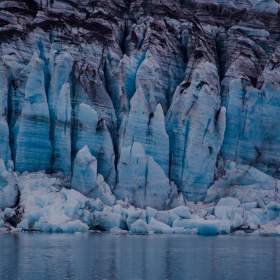 Website Launch
When Visit Anchorage launched their new website in October 2015, it offered a responsive layout, large imagery and trip-planning content throughout for inspiration, and a listings feature with filtering options to narrow down a visitor's search. The visitor's guide is given prominent placement on the homepage to encourage requests.

While imagery is an important inspirational element throughout the site, targeted messaging and content also encourage visits based on interest and season. The website creative team came up with copy that showcases the unique aspect of long days and a variety of experiences. Seasonal itineraries and day trip suggestions further inspire visitors to explore all Anchorage has to offer.

To this day...Nothing but love
Touch, Click and Scroll
Did you know that every year, nearly 400 million people touch, click, swipe and scroll their way through websites and apps designed by Simpleview? Click the button below, and we'll show what the hype is all about.
Get my free design consultation