The Power of Social
Social media has changed the way people find information online, especially on Facebook. This platform alone has become one of the most popular websites on the internet, and its users represent a huge potential market for DMOs, with 1.18 billion people logging in each day.
Instagram has also seen incredible growth with more than 500 million active monthly users, more than 40 billion photos shared to date, and about 95 million photos and videos shared each day.
Couple these incredible user stats with Facebook's granular targeting options - age, education levels, interests - and a DMO's other marketing efforts, and you are able to increase brand awareness and help create a loyal client base.
Research
We help you define your campaign objectives and goals, and discuss potential geo-targets, key performance metrics and conversions - all of which will guide your campaign structure and strategy. Using the audience data and insights from the social media channels on which you plan to engage in paid social, we'll research opportunities and refine an approach to targeting and building audiences on that channel.
Social Media Build
After extensive audience research, campaign creation begins using best practices and ad/promoted post options for image, video and written content on the selected social media platforms.
Optimization
Our philosophy ensures you will have expert, non-automated analysis and optimization of all campaigns to ensure top performance. After the campaigns have launched, optimization efforts include bid adjustments, A/B testing, ad placements, targeting and more.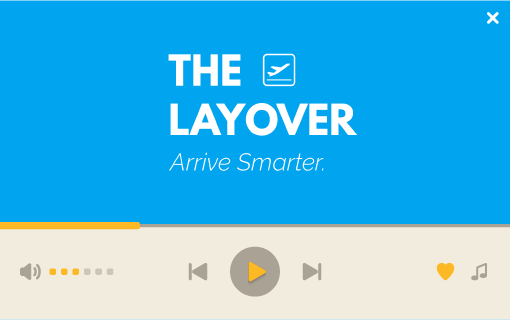 Learn More at the Layover Live
There is even more digital marketing goodness available for free on our YouTube channel. Each week we discuss an article pertaining to digital marketing and how it applies to our space. And if you like our videos, don't forget to subscribe!