While many sectors of the travel industry saw sharp declines during the COVID-19 pandemic, national parks around the country experienced unprecedented levels of visitation over the last few months.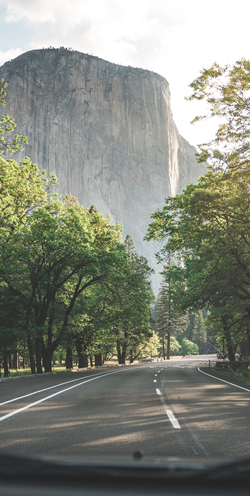 Bound by air travel restrictions, many Americans took to the road this summer to find an escape from quarantine. National parks became a popular destination for roadtrippers, providing them with both a much-needed change of scenery as well as the ability to travel safely while adhering to social distancing guidelines.
Data from the U.S. Travel Association, Rove Marketing and Uber Media shows that 78% percent of visitors to parks this summer were tourists, rather than locals, often traveling upwards of 200 miles.
While it's encouraging to see travel make a comeback, especially in such a safe manner, it's also important that visitors are mindful of the impacts of increased visitation on the parks and their surrounding communities. In order to ensure that future generations are also able to experience the beauty of our national parks, visitors and destinations alike must prioritize the concept of sustainable tourism, as discussed on episode 14 of The Future of Tourism podcast.
In support of these efforts, the National Park Service also entered into a partnership with Southeast Tourism Society late this summer, pledging to work together to manage tourism to parks, affiliated areas, and communities in a sustainable manner compatible with resource conservation, economic resilience and community livability. The agreement also affirms both organizations' commitment to sustainable and responsible tourism.
Of course, safety is also a top concern among both visitors and destination organizations. If you are planning to visit a national park this fall, please be sure to adhere to social distancing guidelines and mandatory mask policies.
Some parks also require a 14-day quarantine and proof of a negative COVID-19 test prior to visiting, so be sure to plan ahead and familiarize yourself with the latest updates and safety policies before making the trip. For more resources to encourage safe travel, check out U.S. Travel's #TravelResponsibly toolkit.