Your love (campaign) has got me lookin' so crazy right now!
It's Valentine's Day, which means there's love in the air and warm and fuzzy tenderness galore. Whether you're the first to jump aboard the love boat, or you loathe the feelings that flood the month of February — here are four crazy marketing ideas for you to fall head over heels with. And guess what … these destination marketing organizations (DMOs) feel the love all year long.
❤️ Fill Your Heart with Ireland
This one is bound to get your heart racing! Tourism Ireland invited a couple on holiday to wear a camera connected to a heart rate monitor to collect the moments "their hearts chose." From fields of sheep to breathtaking sights, silly moments, and experiencing the sounds and tastes of the destination — this video will make you fall in love with these strangers and their adventures and with Ireland, too. Fill our hearts with Ireland … yes, please!
❤️ I Love NY
Not many travelers would recognize the name New York State tourism because the campaign "I Love NY" has dominated the DMO's marketing. The DMO swears by heart-eyes and cherry red, encouraging website visitors to "Find what you love" in New York. But the love doesn't stop at the destination itself — landing pages like I LOVE NY LGBTQ and I LOVE NY At Home are proof of the DMO's dedication to the love-filled campaign. This site will make you swipe right in a heartbeat.
Now the real challenge … try to count the number of hearts in the DMO's website navigation.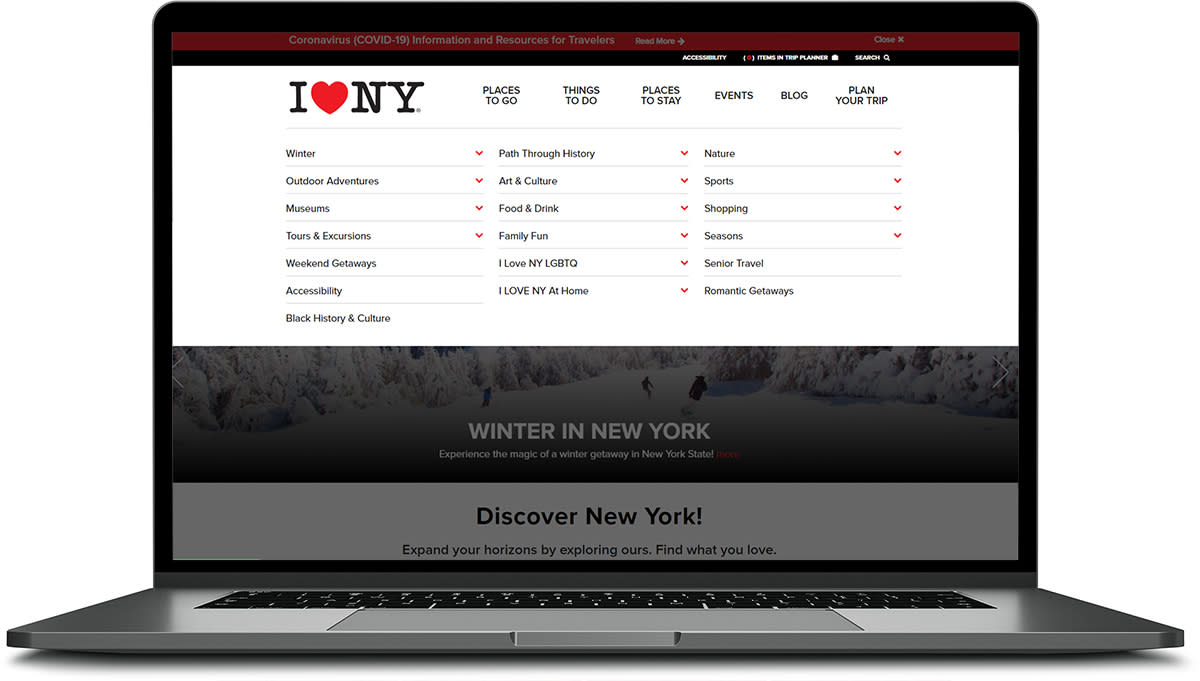 ❤️ In Love with Switzerland
Switzerland Tourism knows exactly what it wants — no playing hard to get or sending mixed signals, like so many lovers do. The DMO wants travelers to:
NEED Switzerland
LOVE Switzerland 
To connect with travelers and locals, Switzerland Tourism launched a hashtag campaign using #inLOVEwithSwitzerland and #ineedswitzerland. Social media users were asked to use the hashtags on their posts; whether it was the coolest snowmen, mystical foggy landscapes, or the best dish they tasted on vacation, the social media team at Switzerland Tourism gathered the user-generated content to share on the DMO's social media channels so potential visitors would feel the NEED to fall in LOVE with Switzerland like their peers had.
Although the bulk of the campaign may be over, the hashtags are still used by the masses. In fact, the hashtag #inLOVEwithSwitzerland has over two million posts on Instagram alone.
[Unable to render content]
❤️ Virginia is for Lovers & Virginia Road Trip Videos "Wanderlove"
Another DMO with a big heart is Visit Virginia — better known as Virginia is for Lovers. Used since 1969, the slogan and branding have become a well-recognized staple of the state, and in 2009, "Virginia is for Lovers" was acknowledged as one of the top ten tourism marketing campaigns of all time by Forbes.com.
For visitors looking to fall in love, the DMO encourages them to "Find The LOVE" by visiting all 300+ LOVEworks (public art) around the state. "Here in Virginia, it's pretty easy to tell: we love LOVE… LOVE can be found in every corner of the Commonwealth."
And if that still isn't enough to make your heart grow three times the size, check out the DMO's campaign, "WanderLove." Complete with a video that will make one "ooh" and "ahh," the WanderLove campaign encourages travelers to fall in love with Virginia via road trips and scenic drives.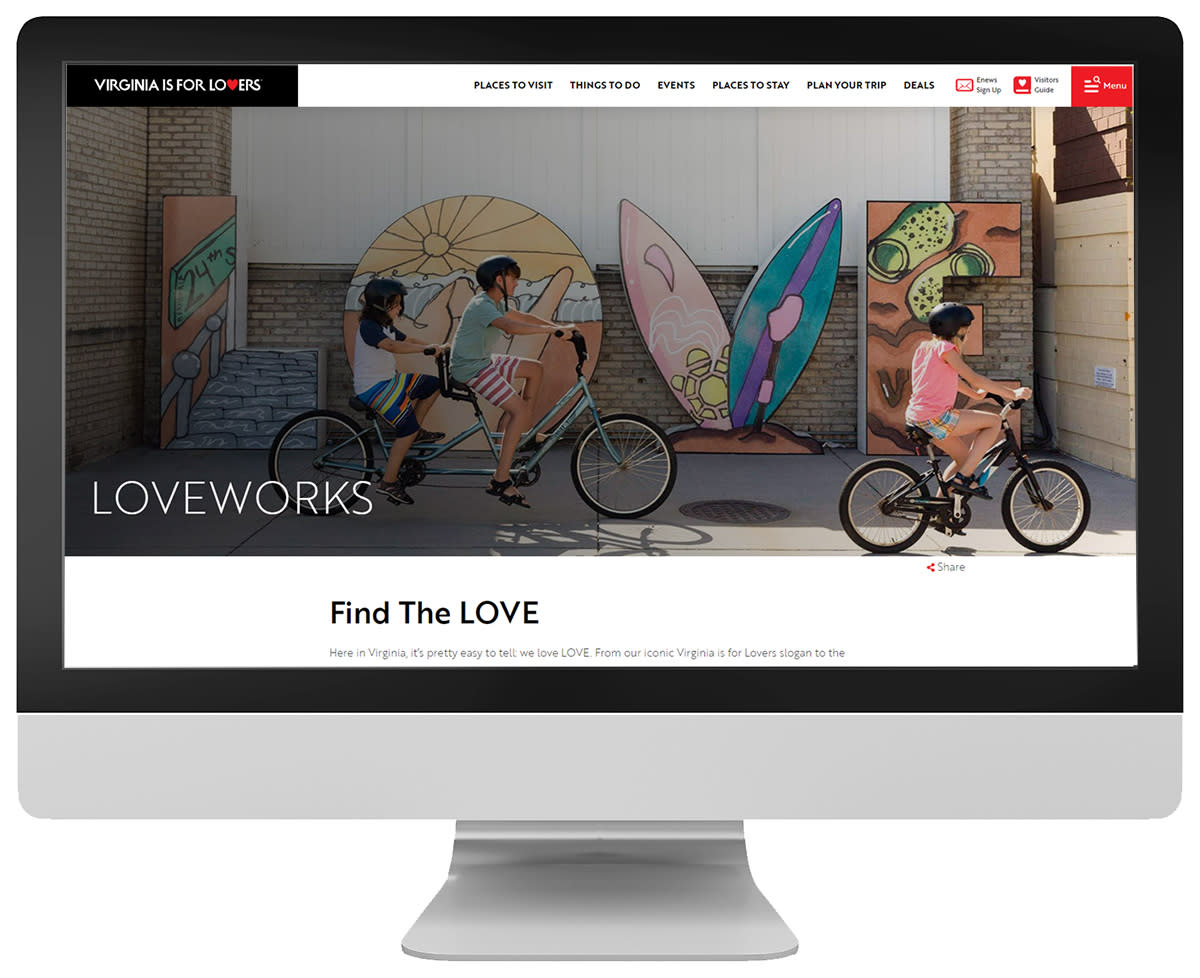 [Unable to render content]