Future of Tourism Series | Guest Blog
By Greg DeShields
Cheerfully, travel and tourism is on the road to recovery! According to the latest Longwoods International tracking study of American travelers, 87% now have travel plans in the next six months — the highest level since early March 2020. 
The Harris Poll COVID-19 Tracker also signals better times ahead. In the March 12 to 14, 2021, poll of a representative sample of 1,977 U.S. adults, following President Biden's call for states to open vaccine eligibility to all U.S. adults by May 1, 60% of respondents said they were confident that we will "return to normal" by the summer. Three-fourths (75%) said they were optimistic that we will have all Americans who want the vaccine inoculated by summertime.
Consumers across the country are considering where to kickstart tourism after a year of no or little travel; the big question is, Where will they go? All travelers want great hotels, restaurants, shopping, sightseeing, arts, culture and memories that will last a lifetime. Destinations across all market segments will now have a sensational opportunity to attract visitors to their location. 
Diverse communities will, of course, continue to be pursued market sectors, especially given the economic value they bring. Recently, Out Now Consulting, a marketing company specializing in connecting with lesbian, gay, bisexual, transgender and queer (LGBTQ) consumers, conducted research showing that the global LGBTQ travel market is now worth more than $211 billion in annual spending.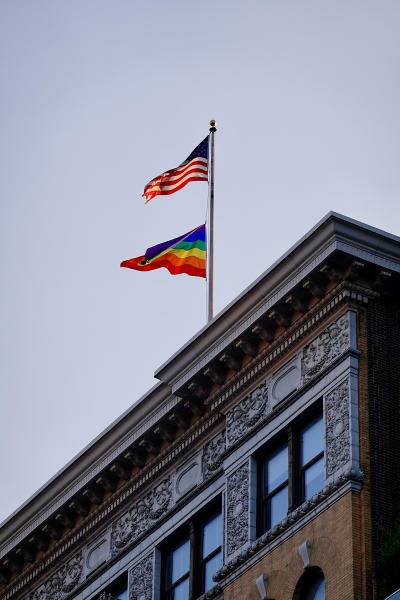 Are you ready for LGBTQ travelers? More than ever, a destination's authenticity is crucial, and this quality is more about how visitors feel than what they can define. Authenticity can be expressed through curating engaging and meaningful experiences as accurately as possible. It is more than the manufactured ways that contribute to experiencing a new place to the fullest; instead, experiences should be curated by natural associations — a genuine, local and authentic connection.
It is essential to travel industry suppliers to understand the substantial monetary value diverse customers such as those in the LGBTQ community generate to ensure their products and services are well-tailored to meet this market's specific needs. Before you begin developing marketing campaigns and promoting your destination to LGBTQ travelers, it is vital to know your destination and evaluate how welcoming it is to LGBTQ visitors:
Does your city government foster equitable working and living conditions for LGBTQ people? 
Does it advocate for LGBTQ issues?
Are LGBTQ businesses considered for city contracting and procurement opportunities?
Are there efforts for the growth and development of the LGBTQ community?
Are there established LGBTQ neighborhoods?
Does your destination have policies and programs to meet your location's diversity, equity and inclusion (DEI) goals?
Does your destination host LGBTQ festivals, celebrations and events?
Is there a bridge between the LGBTQ community and the police department?
What are the policies of your destination regarding civil rights issues affecting LGBTQ people?
The LGBTQ community is maturing, and prominent organizations can be great partners. A strong relationship network can boost your tourism activity and create valuable resources. Building strategic relationships with the LGBTQ community should be an essential foundation to your plan. 
Conduct a critical meeting: convene your LGBTQ community leaders to learn as much about your LGBTQ community as possible. Provide the LGBTQ community with a better understanding of how your organization can provide benefits that result in a significant number of meetings and conventions, not just LGBTQ leisure travelers. 
You must communicate the success and inclusiveness of the LGBTQ community; this can increase the attractiveness of your destination for LGBTQ travelers. 
It is vital that you understand LGBTQ travelers' needs and, more importantly, those individuals' perceptions when seeking a destination. 
Uncover Your Authentic Insight
Break through, creating a deeper connection to the human sense of legitimacy
Start with a clear purpose, solve a real challenge and be a hero to visitors by making a difference
What is the red thread that gets pulled through everything you do?
Making sure you stay true to this red thread is critical for your perceived authenticity
Identify unique offerings of a destination that visitors can experience
Find your authentic voice
Select your authentic spokespeople
Avoid claims and promises that the destination cannot deliver
Finally, for LGBTQ travelers, relaxation, getting away from typical life and exploring someplace new are three top reasons to take a vacation. 
Here are just a few more considerations:
Safe and LGBTQ-friendly: Destinations must be safe and LGBTQ-welcoming to attract LGBTQ tourism
Family: While family activities are essential to a small percentage of the LGBTQ community overall, they are necessary to 48% of the LGBTQ parents
Nightlife: LGBTQ nightlife is a motivating factor to about half of gay and bi+ men and a much smaller percentage of women and gender-expansive participants; nightlife is also more important to younger LGBTQ travelers
 

Greg DeShields, CHE CDE
Executive Director, Tourism Diversity Matters
Greg DeShields is the Executive Director of Tourism Diversity Matters and he is a Qualified Tourism/Hospitality and Academic Professional Certified Hospitality Educator (CHE), proficient in developing and implementing plans, strategies, and initiatives specifically designed to raise destinations image for diverse, multicultural travel. DeShields is also an Experienced Certified Diversity Executive (CDE), with demonstrated cultural competence. Prepared to strategically position an organization to remove systemic barriers to inclusion, lead culture change, and transform the brand.