The Simpleview Digital Asset Management (DAM) is a powerful tool you can utilize to put your destination's best foot forward. Whether you want to share curated collections of photos with media outlets, identify video for campaign usage, or find a logo to ensure consistent brand representation, the Simpleview DAM can help keep your assets organized and at your fingertips.
The Simpleview DAM's intuitive user interface puts a modern take on digital asset management and delivers four enhanced features that streamline your workflow:
Asset rank
Search filters
Auto-Keyword Tagging
Collections
 
1. Rank Your Assets And Present Your Destination in the Best Possible Light
Assets can be assigned a numerical ranking, either on upload or at any time after by an administrator, and the main Assets page defaults to showing your highest-ranked assets at the top. Showcase your most visually appealing or popular assets by giving them a numerical ranking to ensure they appear on the first page of assets.  


2. Enhanced Search Capabilities Makes Finding the Right Images a Breeze
Our powerful enhanced search feature lets users to easily find assets specific to their needs. Additional filters can then be applied to narrow down the options even further. Frequently used searches can be set as a Saved Filter for easy access the next time a similar asset is needed. 
If you are looking for a photo for your blog about your destination's beaches, which must be a landscape, you can perform the following search: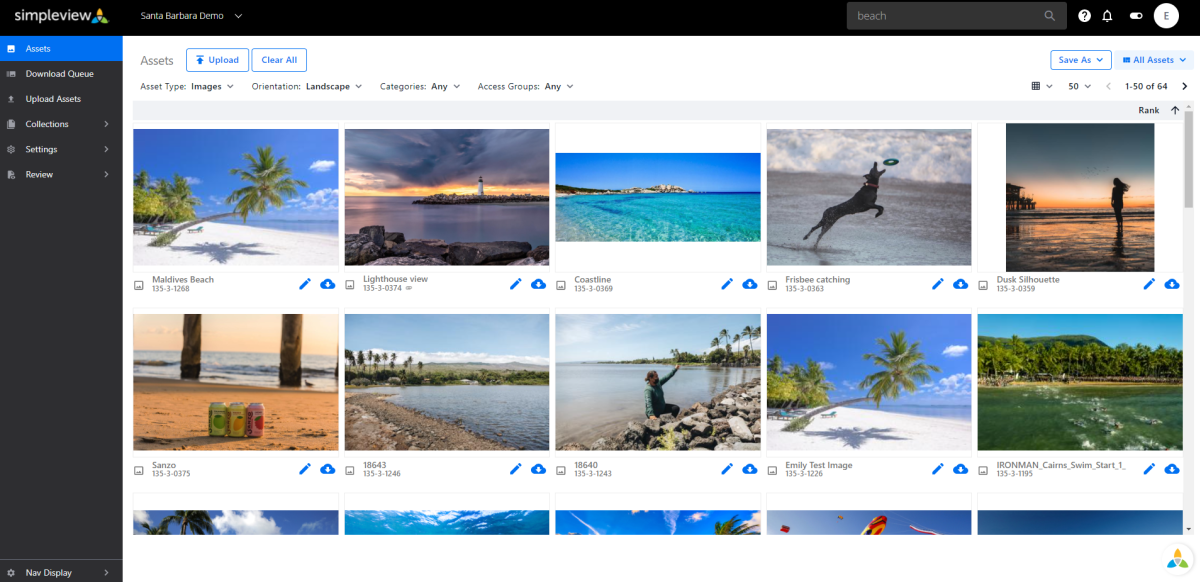 3. Auto-Keyword Tagging Saves You Time
The Simpleview DAM's Auto-Keyword Tagging feature automatically uses visual recognition to populate keywords upon file upload. Keywords are not visible to the user but are included in the search functionality to increase the chances of finding the best asset for your needs.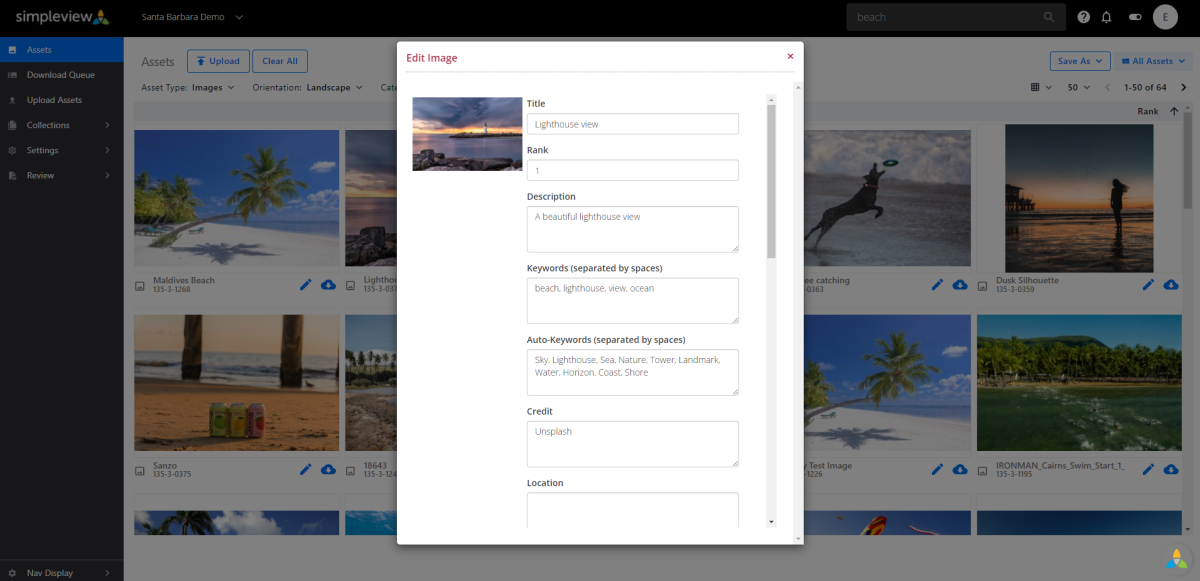 4. Highlight Specific Partners or Events with Collections
Create curated groups of assets to highlight events or photoshoots and share with select DAM users. Collections can be made public with a shareable link and changed back to private when a campaign is over or access needs to be revoked.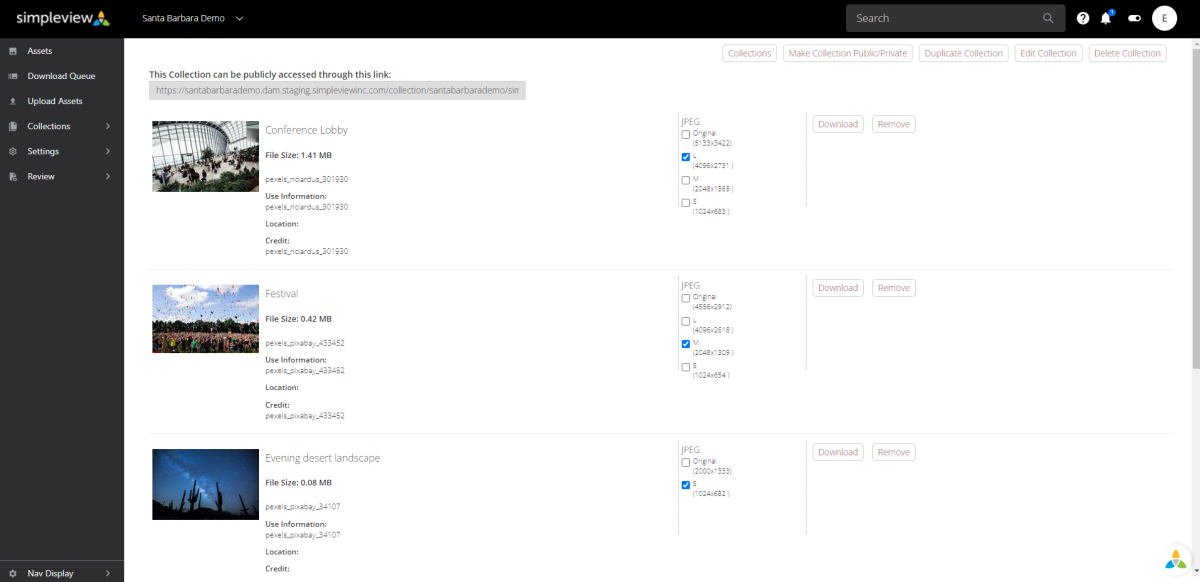 Integration with Simpleview Products Makes Everything Simpler
The Simpleview DAM is the hub for storing, organizing, and distributing all of your destination's digital assets. Integrations with both the Simpleview CMS and CRM are available to enhance the efficiency of your team's workflow. Simply add assets to your Simpleview CMS, which are then available for use on your website. Or, import images from the DAM into your Simpleview CRM and associate them with your Listings. 
More integration features are planned for the future, so stay tuned!