There are many powerful features that make Simpleview CMS the best content management solution in destination marketing. Time and time again, however, our clients rave about one in particular: the tight integration. Whether it's effortlessly pulling member/partner listings and amenities into your website or populating offers and event calendars, Simpleview CMS maximises the data already stored in your CRM or DMS to display the best possible version of your destination.
We've put our integration to work across the globe for DMOs of all sizes and varying budgets. From Visit Isle of Man (population 85,000), to top-20 city destinations in the U.K. such as Liverpool, Manchester, Bristol and Bath to Norway's national destination marketing organisation.
More Than 45 Modules
Real-Time Feedback
Responsive Layout Simulation
Drag & Drop Functionality
Reusable Content Collections
Advanced User Access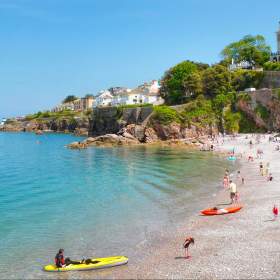 Join 500+ DMOs Using Simpleview CMS
It's no secret that Simpleview CMS is the preferred content management system of DMOs. Whether you are pulling listings from your CRM system to display on your website, or creating dynamic page content for visitor personas, Simpleview CMS makes managing your destination website enjoyable. Click the button below, and we'll show what the hype is all about.
Schedule my free demo