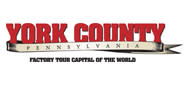 York County is located in central Pennsylvania and is steeped in early American history. Today it is known as a bustling area for factory tours, ale trails, and outdoor adventures.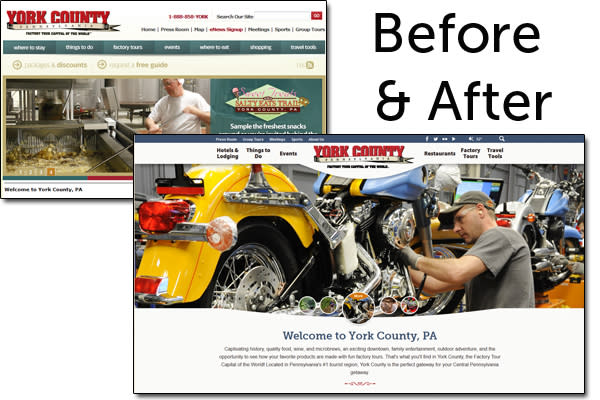 The York County Convention and Visitors Bureau home page welcomes visitors to explore the website by highlighting the different attractions and local interests.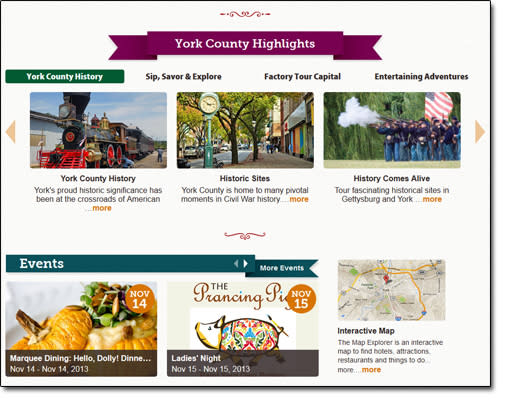 The Map Explorer helps visitors view where key attractions are and how to get there. The Maps are filterable, making the map a traveler's best friend.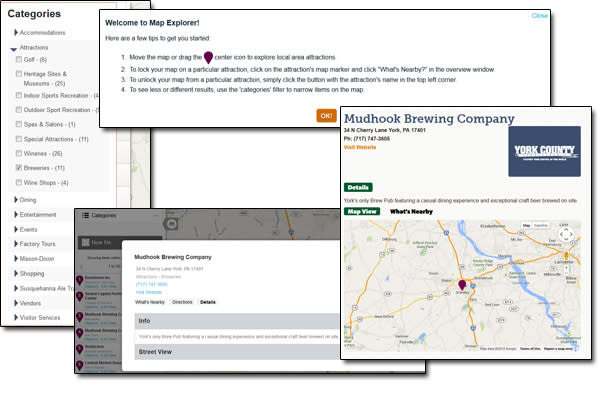 York County will captivate your heart and imagination, so go ahead and dive into their new website!