As travel ramps up, it's all hands on deck to help with hospitality hiring. The Pocono Mountain Visitors Bureau focuses on recruiting to help its stakeholders.
Summer travel demand looks strong in the U.S., with three-quarters of American travelers planning leisure trips. In its May 29 weekly report, Destination Analysts reveals that high on the list of travelers' wants from upcoming trips is variety and a change from their everyday lives. They want to do new and different things, see beautiful places and eat great food.
This eagerness to travel is great for destinations, but it brings one major challenge – finding enough workers to staff hotels, restaurants, national parks and tourist attractions. Hiring challenges for the tourism industry are nothing new, but they're especially acute as it enters the summer season.
The newest Bureau of Labor Statistics data for the leisure and hospitality industry, released on June 4, 2021, reveals:
We see some improvement. The number of jobs increased by 292,000 in May as pandemic-related restrictions continued to ease in parts of the country. 
However, employment is down by 15% from February 2020 (2.5 million jobs) for the industry, which saw the biggest lay-offs of any industry. 
Where are these workers? Why aren't they coming back?
What can DMOs do to help?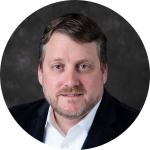 These are complex questions and ones that Brian Bossuyt regularly asks in his role for the Pocono Mountains Visitors Bureau, where he serves as Executive Vice President and Chief Marketing Officer. 
"The pandemic greatly affected the Pocono Mountains in the early months, much like the rest of the country and world. The three-month shutdown was very difficult with layoffs and uncertainty about the future," said Bossuyt. "Later, wading through reopening guidelines and restrictions was tough for our businesses as they sought to ramp up staff and operations."
Thankfully, the region is blessed with 150 lakes and natural scenic beauty. In addition, the abundance of outdoor adventure activities gave tourists a way to enjoy the area safely last summer and fall on their bicycles, hiking trails and the water. Unfortunately, the region wasn't at full strength or capacity, but it managed to salvage some successes.
Bossuyt said the long-term effects of operating at lower capacity due to the pandemic and resulting restrictions placed a strain on employment. While community relief efforts and extended unemployment helped community members who were economically impacted by the pandemic, he said some businesses currently have to limit capacity, shorten hours, and sometimes close for a day due to staffing shortages.
To best serve their stakeholders and help get tourism dollars flowing, destination marketing organizations (DMOs) have helped their destinations address today's needs and tomorrow's challenges. We asked Bossuyt to answer a few questions about what the Pocono Mountains Visitors Bureau is doing to help.
The travel industry saw millions of employees lose or leave their hospitality jobs in 2020 and now can't find enough workers. What are you seeing?

In the Poconos, we're seeing similar trends to the rest of the country when it comes to our labor force in hospitality and businesses that are supported by hospitality. This is due to a combination of factors: 
Some are hesitant to return to work due to the pandemic
Unemployment benefits are still strong with the recent extension
Childcare is playing a big role, too, as some schools and daycares have restrictions making it difficult for families to have both parents out of the house.
How is your DMO helping your community and stakeholders find and hire talent to meet surging travel demand?

We have been looking at ways to help our stakeholders with labor for the past couple of years; last year just catapulted that into high gear. We started by developing a new job portal on our website where our members can list open job positions. This launched in early January of 2021, and we opened the job portal to any hospitality business in our four-county region in early April 2021. 
We've had over 200 jobs listed on the portal at one time. We also realized that we needed to do more to help with the seasonal job ramp-up for the summer. Partnering with CareerLinks and Chambers in our four counties, we developed a four-county job fair on one day in three different locations. We have also put a very robust marketing campaign behind the job portal and career fairs that include broadcast, cable, radio, print, digital, social, search and out-of-home advertising. 
You've been so proactive in helping your stakeholders. What results have your efforts had? What feedback have you gotten from the business community?

Below are some of the stats and overall feedback from our employers and job fairs:
90 employers representing our four counties participated in job fairs at Woodloch Resort, Kalahari and Blue Mountain Resort. Partners included Chambers of Commerce and PA CareerLink staff.
22 employers responded to the survey after the job fair. 
To date, 15 new hires have been made because of the job fair.
The event went smoothly and was well-organized, with very positive feedback on the day. There was also extensive marketing of the event beforehand, and many were very happy with our marketing efforts.
Until the climate changes with unemployment benefits, many employers feel hiring new employees will continue to be a challenge.
How well positioned do you think the region is from a staffing standpoint for summer 2021?

I think for the summer and fall seasons, we will continue to see some challenges. We are going to continue to promote employment opportunities and assist our members, businesses and communities with whatever they need and do our best to support them. We plan on holding another job fair in the fall and winter as well. We learned a good deal from our spring job fair and will continue to adapt and move forward.
What has been especially gratifying about your efforts?

Overall, it has been great to see the way our businesses, community leaders, non-profits and everyone came together during the pandemic and the way we all continue to work together and collaborate. I believe it has made our destination stronger and will continue to help us over any lingering challenges we're still dealing with, as well as new challenges that we encounter in the future.  
Bossuyt said the Pocono Mountains Visitors Bureau team is continuing to consider improvements to its job portal and career fairs, including perhaps adding more throughout the year. As well, over the last couple of years, it's been developing ways to improve workforce development in its counties too, working with our school districts, technical schools, community colleges and universities to help them develop the proper curriculum and interest in our industry, starting in high school all the way through a college degree. 
 
When it comes to employment and workforce development for the leisure and hospitality industry, it's clear we're facing a marathon, not a sprint. It's equally clear that DMOs have an essential role to play.