The world of digital marketing is always fast-paced. With the global event of the COVID-19 outbreak, it feels like that pace of change has only been accelerated.
By now, destinations have adjusted their short-term strategies to the new landscape, and it's time to start planning recovery campaigns if resources are available to do so. In fact, we've seen overall sessions to destination websites continue to grow for the 3rd straight week in a row, with all sessions rising about 15 percent between April 27 and May 3. Whether this mini-trend will continue remains to be seen, but it's wonderful to have some positive developments to encourage us going forward.
Our contacts at Microsoft have put together a fantastic resource for digital marketers during COVID-19, which we have applied to DMOs we're working with. I will outline a couple of immediate strategies to give your current PPC plans a quick health check, and a few recovery and restoration strategies to cover the next couple of months once interest in travel begins to return.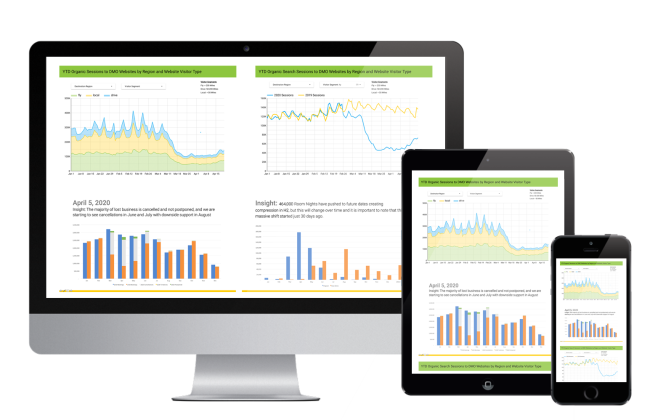 Immediate Strategies to Aid in Web Traffic Recovery
If you haven't already, it's important to review and adjust all messaging and imagery in your digital advertising that is still running, from paid search to display and paid social.
Many DMOs have shifted their focus to the local market with content for takeout and delivery, virtual tours, and webcams—to name a few. This content satisfies the new needs of locals during this time and also appeals to those out of your market who are still looking for inspiration from the comfort of their homes. Ad copy in relevant ads for dining and attractions or sightseeing can highlight this content, which reflects the new normal of people living, working, and spending more time at home.
It goes without saying that some language and imagery will no longer be appropriate. Much has been written about content that will no longer land well, from language that encourages immediate travel to one particularly unfortunate phrase that is now very much out of style: "Shop 'til you drop". From mainline ad copy all the way to ad extensions such as sitelinks and call-outs, giving everything a final check is a must. 
If you are still running any local campaigns, any imagery in display ads or paid social campaigns should also avoid shots of large crowds, congested urban areas, people shaking hands or hugging. Content that was suitable a month or even a week ago may no longer be appropriate for the current national and global context.
As search trends are evolving daily, we recommend keeping a closer eye than usual on search query reports and adding negative keywords as needed. You likely don't want to waste hundreds or thousands of dollars on clicks from users searching for where to find masks in your destination or region, or how to scrounge up a precious roll of toilet paper, for example. 
Our team created a master negatives list of coronavirus-related terms that we added to all accounts at the outset of the pandemic. It has needed updates on a regular basis as search behavior continues to evolve with the changing world.
Long-Term Marketing Strategies for COVID-19 Recovery: Ad Copy, Remarketing, and Keyword Targeting
Parts of the world will start to open up before others, so focusing your advertising efforts on those who are closer to your destination and can book with confidence should be your first priority. 
This audience will have new concerns that were not as important before, such as the availability of outdoor recreation and parks, and which places will best be suited for a staycation, weekend getaway, or road trip. Paid search can help amplify any new content that you create by addressing these topics, especially if there is a surge in search demand for these terms once people feel comfortable traveling regionally.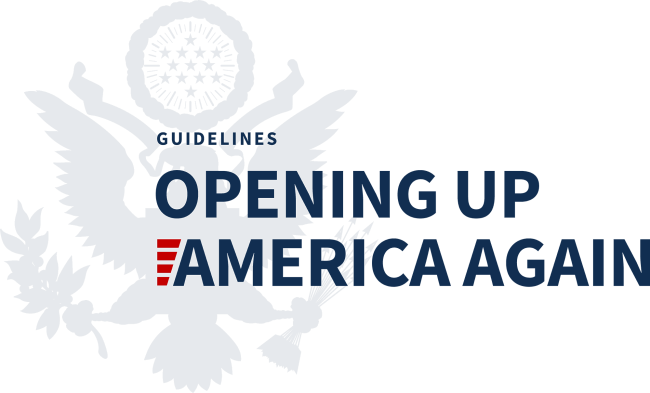 Alleviating these concerns in your ad copy and imagery will help satisfy the new needs of travelers who might be cautious initially. Just as adjustments were made in the short-term to address your local market, adjustments will be needed again to speak to your regional market as they test the waters of local travel.
Another aspect to keep in mind as destinations look to recover is the importance of remarketing. Those who have already visited your website and are familiar with what your destination has to offer will be much more likely to consider it for a short trip. Having relevant remarketing audiences of users who have visited your site in the past 30, 60, 90, or 180 days can help further refine your message and targeting, and also reflect the shorter research and booking cycles for a weekend getaway versus a week-long trip across the country. Having multiple audiences will also allow you to analyze which is most receptive to your messaging and adjust bids and budgets accordingly.
Lastly, when considering your budget mix across digital channels in the coming months, consider that paid search can offer one of the highest returns on your investment out of various marketing efforts. Since keyword targeting allows you to connect directly with consumer intent, search campaigns will likely be the best way to quickly reach those who are researching travel. By effectively reaching travelers who have demonstrated travel intent, you have a better chance of converting them to make a booking and support your local economy and partners.