States are loosening restrictions and businesses are starting to open their doors. This is a sign that it's time for DMOs to begin pivoting their communications toward economic recovery. According to a recent Destination Analyst survey, 32% of respondents feel comfortable going out to engage in activities in their own community, and 57% feel comfortable engaging in outdoor recreational activities. That means there's still a significant portion of people who do not feel comfortable leaving home just yet.
Asking your audience to get out and explore the world right now could come off as insensitive or even opportunistic. On the other hand, not marketing your destination with a clear call to action might be a missed opportunity.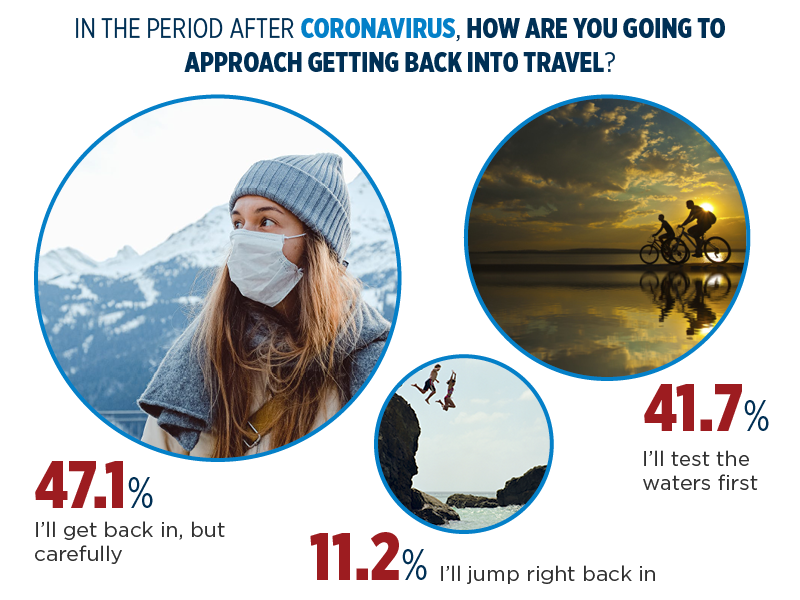 In this post we will explore email marketing as we mitigate the impact of COVID-19, help to restart local businesses and reimagine tourism.
Email Marketing Strategy During a Pandemic
Your audience is very attentive right now, so it's important to make sure your communications are relevant and sensitive to today's atmosphere. The narrative should include ways to experience the destination while practicing social distancing. This includes content like virtual tours and planning guides. Focus your program on this messaging until your audience shows signs of being ready to venture out again. 
The Best Time to Send Email
Before COVID-19, 10am was widely considered the best time of day to send email as it coincided with the typical 9-5 mid-morning coffee break. According to a study conducted by Campaign Monitor, mid-mornings are now when people are focused on homeschooling, or recovering from a parade of early-morning virtual check-ins and standups. This study shows that now 9am or 4pm are optimal times to send emails.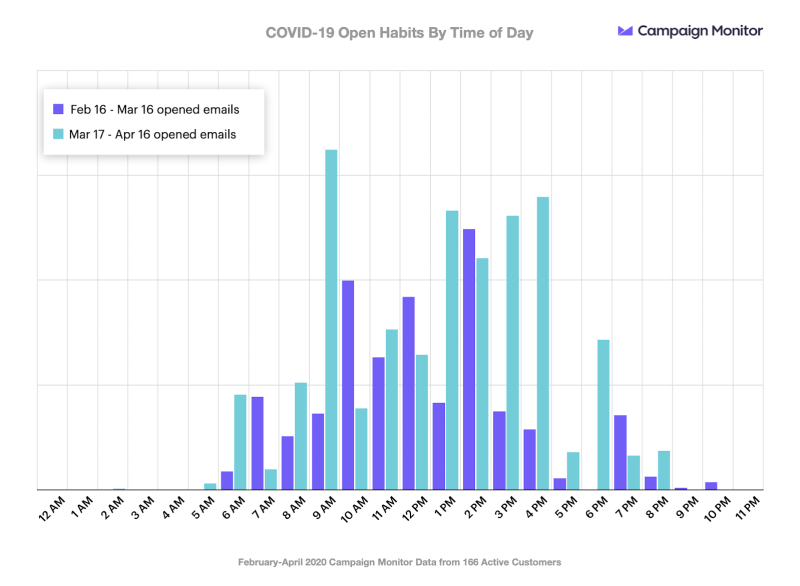 That being said, I would recommend that you test your own audience for optimized sending times. Some platforms like Act-On will send email to an individual contact based on when the contact has opened previous emails. This adaptive sending feature takes the guesswork out of determining the best time of day to send to your audience.
Messaging to Restart Tourism
The truth is, no one is sure when we will see a rebound in travel. Everyone has a different opinion of what series of events need to happen before travel is considered safe again. As destination markers, it's our job to keep our audience curious about the possibilities, without overpromising at the risk of public safety. This is the greatest challenge we have ever faced as an industry compounded by the fact that we don't have a precedent to use as a guide.
So how do we pivot email messaging to restart tourism?
Show your dedication to restarting the local economy with a pledge. Ask partners to formally sign a pledge to operate under the safest conditions possible. This includes activities like sanitizing surfaces throughout the day and enforcing social distancing practices. Your consumer segment will find this list of businesses very helpful as they begin to feel more comfortable going out in public again. Two examples of this that should help are the Outer Banks Pledge and the Greater Columbus Pledge.
Use audience signals to create segments. Base your calls to action on the audience's behavior. For example, an email contact visiting your Things Do Page is more likely to be ready to receive messaging with stronger calls to action to visit. Building marketing segments based on these actions will make it easy to tell the difference between someone who is ready to explore versus someone who is still looking for a virtual experience. Cater your message to each audience, like this example from LA Tourism.
Continue to provide the most up-to-date content on things to do, events and local news. Your communications should always focus on content that is informative and inspirational, rather than simply promotional. Help to spread awareness on new policies like mask requirements, contactless technology and patron limitations at local business.
Encourage engagement by pairing your email marketing program with your social activities. There's no better insight into audience sentiment than social media engagement. Encourage your contacts to use your hashtag and have conversations about the destination on your social channels, such as how Nashville is engaging their community with the #NashvilleStrong hashtag.
Let Contact Engagement Inform Your Email Marketing Strategy. Audience behavior should be the basis on how we make decisions on content strategy. Continuing meaningful conversations with the audience puts your organization on the right path for recovery and beyond. Over the next several months, leverage the feedback collected via email engagement to refine your email marketing plan and reimagine what the new normal might look like across your entire online footprint.
To learn more, watch this week's Layover Live where we cover even more examples of how to evolve your email marketing programs.