Topeka is the culturally rich capital of Kansas. A city that offers visitors a plethora of choices - from visiting civil rights monuments like Brown v. Board of Education National Historic Site, to enjoying a day at Lake Shawnee, to exploring local art galleries.  Topeka is more than just a city, it's Capital!
To better market and attract visitors to this vibrant city, Visit Topeka collaborated with us to overhaul their websites - for both in and out of market. This endeavor included creating a contemporary look that better represents the city as it is today, adding a mobile site and integrating Google maps.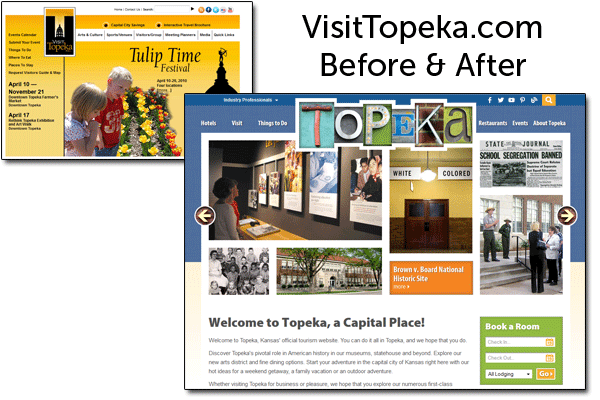 According to recent studies, 61% of Americans own a smart phone and don't leave home without it. This means that more and more people depend on their smart phones to research information, share information, and use GPS maps to locate where they are and where they want to go. Since Topeka understands the importance of this trend, they decided to create a mobile site and integrate Google Maps into their site.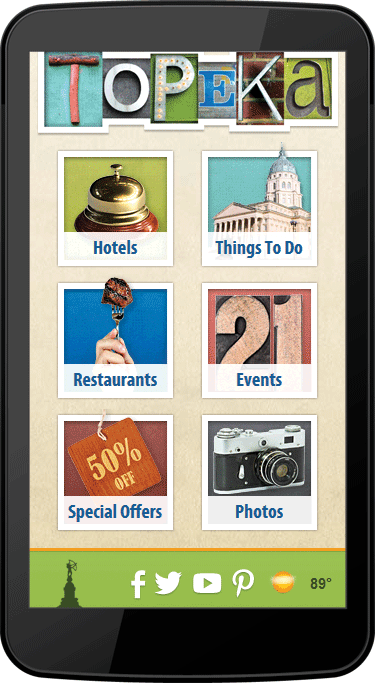 As a bonus, visitors can now quickly discover what Topeka has to offer with a single click on the website header. By adding a rotating header, website visitors are given a quick look at the different areas of interest in Topeka that are highlighted within the rotating images.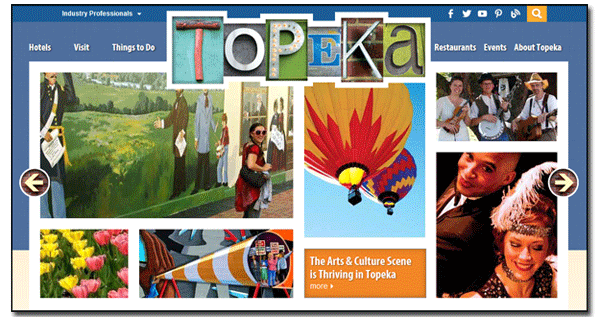 Check out their website at www.VisitTopeka.com. We enjoyed working with Topeka and can't wait to Visit Topeka!