May 2016 was another busy one for our CMS and design teams, with a good handful of impressive website launches. The busy summer vacation season was kicked off with a wave of fresh new sites, including:
Park City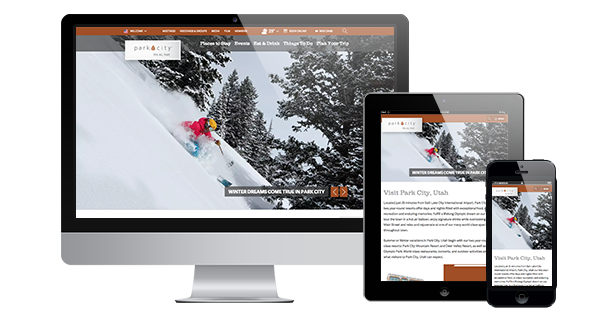 From fly fishing, mountain biking, and outdoor concerts to snowmobiling, sleigh rides, and skiing, the Park City team wanted VisitParkCity.com to illustrate the various vacation opportunities inspired by the summer and winter seasons in an inspiring and user-friendly way. Following another fantastic onsite tour with the client, designers Tim McCraley and Eva Orduno delivered a visually compelling, easy-to-navigate, feature-rich site.
Homepage Features
A unique Collection Template Seasonal Grid creates eye-catching visual impact, encouraging site visitors to explore activities by season with the help of simple, visual navigation. 
Pixlee integration on the bottom of the page highlights inspiring instagram images.
A 'Welcome' drop-down with flag icons on the homepage allows international audiences to easily drive to landing pages tailored for that country's audience.
Interior Pages
Lodging listings utilize a unique index layout allowing for large, impactful images that truly stand out.
Meetings and Members sections display distinctive themes but still feel cohesive with the rest of the site.
Outer Banks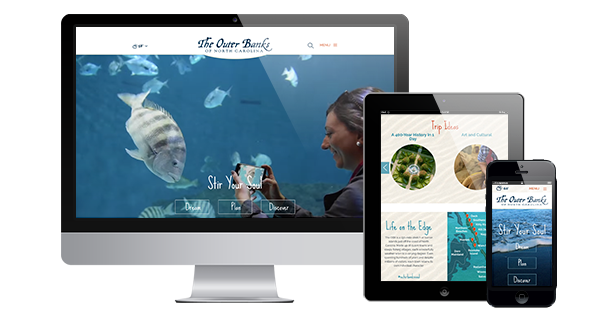 "Stir Your Soul," with a sea and sand escape to The Outer Banks of North Carolina.
The beautiful new OuterBanks.org was designed to illustrate and message their friendly, laid back, casual destination. The fresh, feel-good design has already resulted in increased site engagement and Visitors Guide requests, and eGuide views that have more than doubled.
Outerbanks.org launched with a responsive design and search engine optimization incorporated. The site was designed in-house by Melissa Kerr following an insightful on-site tour with The Outer Banks Visitors Bureau. The bureau wanted to particularly inspire travel to the Outer Banks during non-peak seasons through event promotion, and to draw business to local tourism-related venues.
They also wanted an immersive, engaging entrance to the site, so our creative team incorporated a visually stirring YouTube homepage video enhanced by enticing, yet efficient trip planning navigation buttons. Prominent 'Dream', 'Plan', and 'Discover' buttons steer visitors to landing pages tailored to the different stages of leisure travel planning. Each of these pages features an Events section, aimed to draw visitors throughout the year. Site navigation incorporates the topics of interest identified in SEM research.
Creative on the site-from the inspiring homepage video loop to the plethora of outdoor photos-was used as much as possible to show the distinctive beauty of the area. Rippled sand background elements maintain the beach theme throughout the site, along with the colors of water and sunsets. Everything about the site encourages a relaxing escape.
Finger Lakes Visitors Connection
What to do in the land of eleven lakes? Jump in!
Built on the new Simpleview CMS 3.0, VisitFingerLakes.com is now a responsive site serving up targeted, inspirational content. Visitors are encouraged to "Jump In" and experience Finger Lakes their way, with content based on travel styles (outdoor adventurists, wellness seekers, etc.), or to get inspired by a local, with the Insider Diaries blog. Outdoor Adventurists can plan to dive into water activities displayed in the "Lake Olympics" video, while foodies can "bake like a Finger Lakes native" with a local blogger's recipe.
A smaller DMO, Finger Lakes also benefits from participation in and additional exposure from the New York State Aggregator platform. The State Aggregator tool allows the listings from Finger Lakes and their partners to automatically feed to the ILoveNY.com site, as well.
Richmond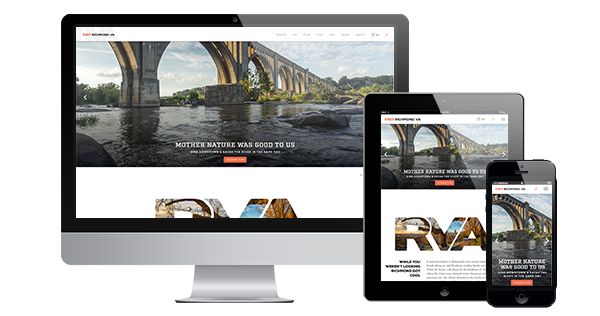 Whether visitors are looking for rich history, mouth watering food, a celebration of arts and culture, exciting seasonal events, or unforgettable family fun, it's clear within every section of the new VisitRichmondva.com that "There's always something going on in the Richmond Region."

The Visit Richmond team wanted their redesigned website to deliver a clean, responsive design featuring blog content in a way they couldn't before, and showcasing YouTube videos without embedding them. New to the creative team, Travis Yewell truly delivered, with a large, prominent blog venue on the homepage, content widgets to creatively showcase additional inspirational stories, and a video widget to better highlight the destination's YouTube videos. UGC integration lets instagram images further paint a picture of the vibrant destination.
Mat-Su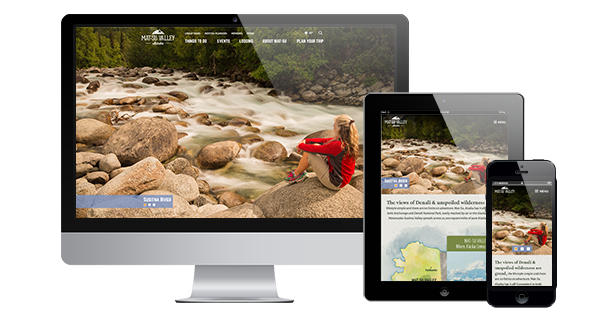 Adventure awaits in Alaska. We should know. We met the Mat-Su Convention & Visitors Bureau team on-site in Mat-Su Valley and made something amazing together...a site that transports you.
Inspired by their unforgettable destination immersion tour in September 2015, our creative team redesigned AlaskaVisit.com to capture the captivating rugged beauty of the Mat-Su Valley. The site's dated design and complicated navigation were overhauled by Melissa Arrillaga and Tim McCraley's creativity and Mercedes Rodriguez' streamlined and robust site structure. Breathtaking homepage header and footer images make you feel like you're there, while the "Must See in Mat-Su" highlights section gives you an immediate taste of the adventure the destination offers.
Napa Valley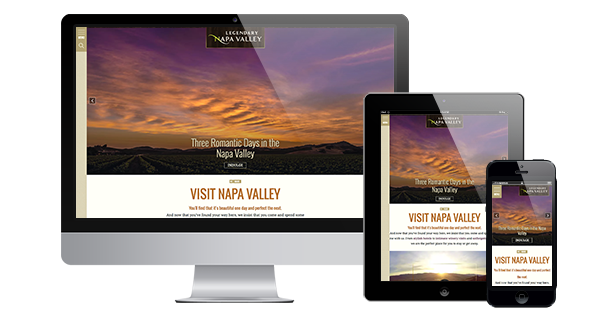 Accurately conveying the experience of a destination as legendary as Napa Valley is no small feat, but with creative collaboration and clear-cut goals, the results can be divine. The beautiful and easy-to-navigate new VisitNapaValley.com launched in May 2016, spotlighting wineries, hotels, and events with online creative influenced by the design team's destination tour. Inspiring content takes center stage on the homepage, starting with eye-catching imagery and video, followed by blog posts leading visitors into detailed content about the variety of indulging experiences offered in Napa Valley. An interactive map further draws visitors in, highlighting winery tours and restaurant options. The "Social Garden" offers inspiration and encourages sharing experiences, featuring destination-related, user-generated content from Facebook, Instagram, Twitter, Pinterest and YouTube.