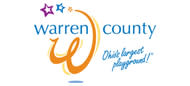 According to reports from the Warren County Convention and Visitors Bureau, spending related to sporting events in their destination should hit a record $48.5 million in 2013. If the bureau's projections come to fruition, this would be a 27 percent revenue increase from the previous year.
The official destination marketing organization for Warren County, Ohio, expects to host more than 80 sports-related events throughout the year and anticipates the events will fill 60,000 room nights at area hotels.  Last year, they hosted 60 events that accounted for 53,000 room nights and more than $38 million in economic impact to the destination.
Ben Huffman, who is the director of sports marketing for the CVB, said these events include six baseball and 18 girls' basketball tournaments. Several of the events are ones that the bureau has created or owned.
This is exciting news for the Warren County CVB, which is a Simpleview client, and all of the businesses in the county that will benefit from these sporting events. For more information, read the full article from the Dayton Business Journal.