As many organizations begin announcing their autumn award winners, the entire Simpleview community would like to take the time to congratulate clients as they are recognized for their outstanding achievements. Today we'd like to acknowledge The New York State Department of Economic Development, Travel Manitoba and VisitLEX!
WebAward Winners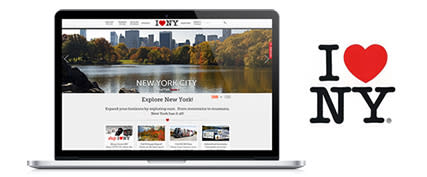 The New York State Department of Economic Development was recently awarded the 2014 WebAward for Outstanding Achievement in Web Development for ILoveNy.com. Awarded by the Web Marketing Association, this honor is presented to organizations that showcase exemplary ease of use, copywriting, interactivity, technology and innovation on their website. Congratulations to the entire team!
W3 Award Winners 

We'd also like to congratulate Travel Manitoba and VisitLEX teams for their respective W3 Awards. Travel Manitoba placed Gold, and VisitLEX Silver, both for the Tourism Website category. The W3 accolades were awarded based on outstanding creativity, usability, navigation, functionality, visual design, and ease of use of each website.
Congratulations to our clients, and be sure to stay posted for more awards announcements as they become available!