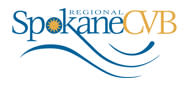 JackRabbit Systems, which is one of Simpleview's strategic partners, has formed a partnership with one of our clients - Visit Spokane. Travelers can now go to VisitSpokane.com and use JackRabbit's BookDirectTM system to compare rates and check availabilities for the destination's hotels and resorts.
With Visit Spokane also using our content management system - Simpleview CMS -integrating the BookDirect system onto the DMO's site was a seamless experience.  This relationship allows travelers to learn more about Spokane's hotels, restaurants and events, all while easily booking their next trip.
"Since our BookDirect page brings every property together in one spot, our visitors can grasp the diversity and uniqueness of what our region has to offer," said Mark Baker, content manager for Visit Spokane.
For more information on Visit Spokane's new partnership, read the full announcement from JackRabbit Systems.