Welcome to Milledgeville, a progressive piece of Georgia's unique history. After many years working with Simpleview, Milledgeville-Baldwin County Convention & Visitors Bureau (CVB) has taken a leap with a redesign to meet their changing user needs. This new site supports the charming character of this versatile corner in the American south, while leading neighboring bureaus in experience and interactive design for its visitors.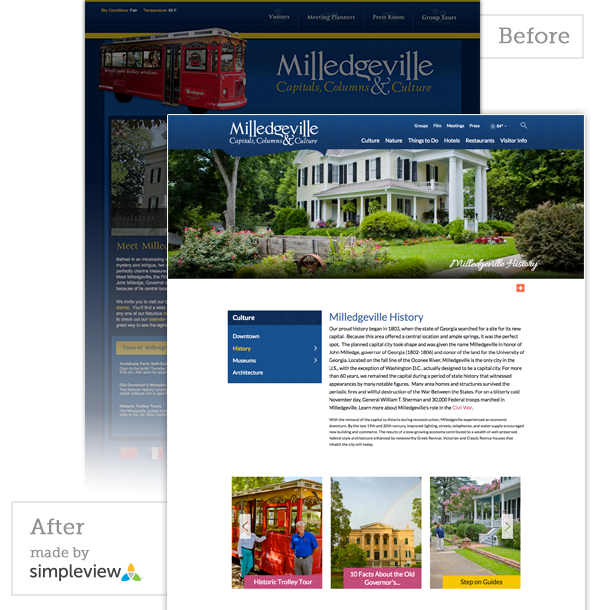 The redesigned website  for Milledgeville is ideal for adventure seekers who can take advantage of the responsive design feature. Check out events and coupons from the site on your laptop, or on-the-go via mobile phone or tablet. Any platform works for the traveling family or local student out on the town.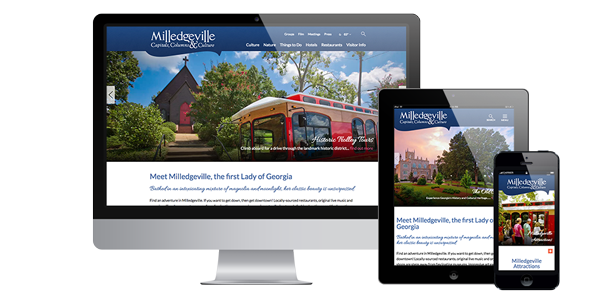 Spotlighting local attractions with a slider widget on each page contributes to the functionality of a Milledgeville users experience. The slider widget highlights with the main image, and provides more details with a simple rollover of the cursor. Clicking on the section directs users to another page with detailed content for an interest. A great feature of this widget is the ability to add it to each page, with differing spotlights that are driven by the content explored.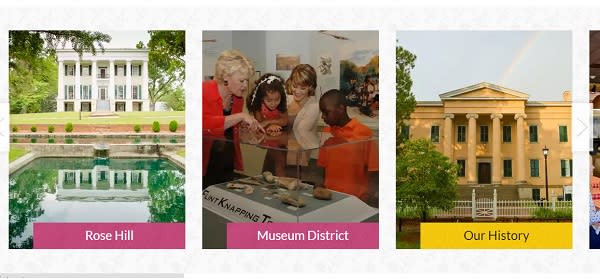 No destination website is complete without the listing of events. The featured events widget is located on the homepage, directly underneath the attractions slider widget. Similar to the events widget, more information for each event is one click away from an interested user. Keeping the area events up to date is a breeze for the CVB and keeps the locals coming back for more.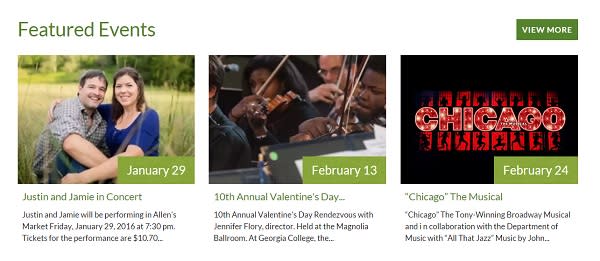 Lastly, Milledgeville CVB experiences the ultimate profit maximization with Destination Travel Network (DTN). The spotlight ads adhere perfectly to showcase the progressive CVB branding, while generating revenue for future campaigns or reinvestment back into the site. 
These are just a few of the new features at visitmilledgeville.org. Be sure to explore the entire site, and see all of the charming and historical attractions that make ol' Milly a unique destination!