Independence, Missouri is rich in Midwestern history and hospitality, and the hometown of President Harry S. Truman. Known as the "Queen City of the Trails", Independence was the starting point of the California, Oregon and Santa Fe trails leading West.



Independence's new website boasts many unique features that celebrate its destination and better engages both visitors and partners alike.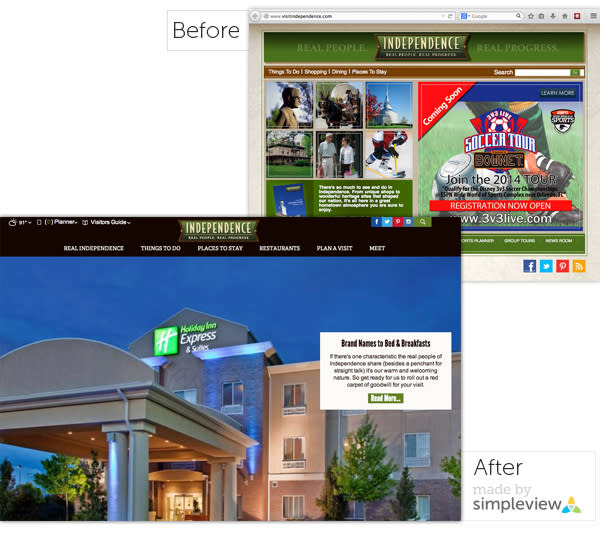 In addition to the new, full page slider at the top, the new website utilizes a second, scroll style set of header images that slide in vertically from the bottom, providing more stunning visuals of the city.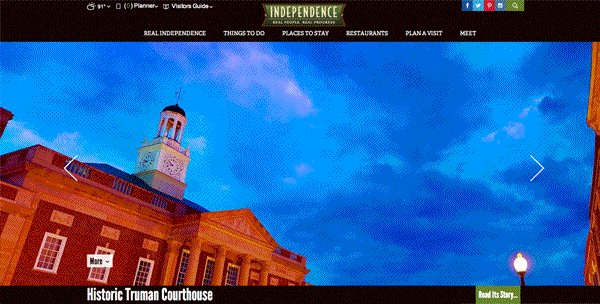 The new trip builder integration is a thing of ease, displayed simply by clicking on the Planner tab at the top of the page. The dropdown menu lists items saved to your itinerary and allows for quick modifications to your trip.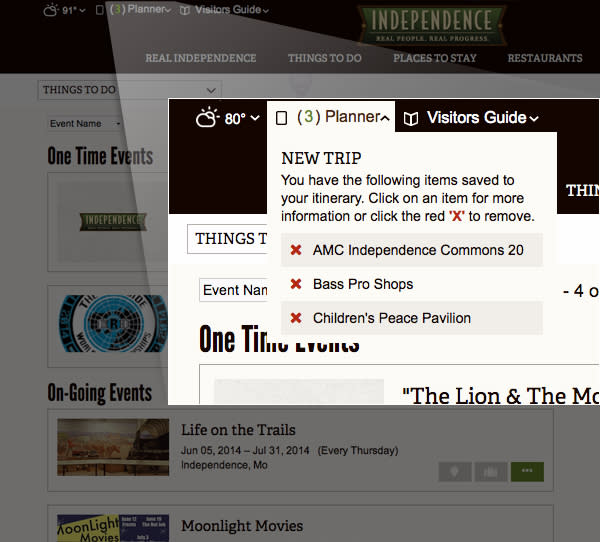 The listings layout is truly superb, granting visitors many tools to explore every attraction. Visitors have the ability to view a table of meeting facility statistics, TripAdvisor reviews, nearby Google Maps locations, and image gallery photos.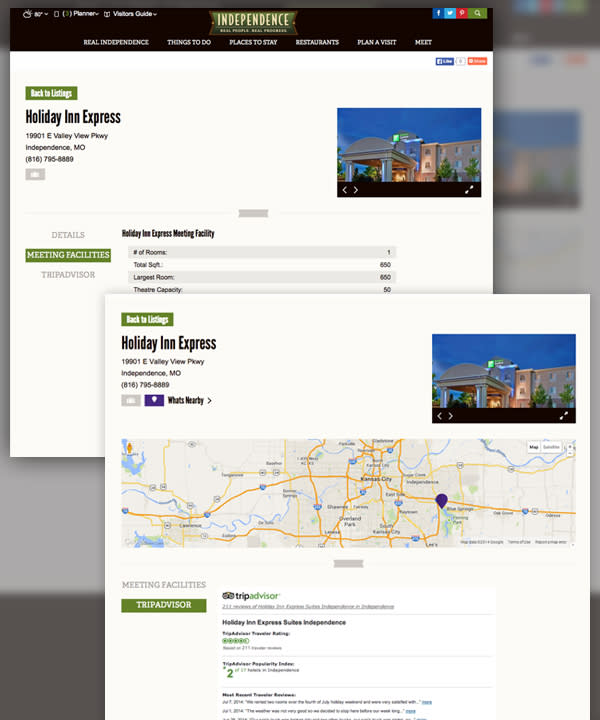 The combined experience of all the features create a true adventure through Independence, Missouri, naturally encouraging visitors to build their trip while exploring all the destination has to offer.