Eau Claire, Wisconsin, pronounced "O'Clare" is the horseradish capital of the world and the Kubb lawn game capital of North America. Local legend says early French explorers traveling down the rain-muddied Chippewa River, came to the Eau Claire River and excitedly shouted "Voici l'eau claire!" ("Here is clear water!"), which is the city motto.
Visit Eau Claire has been a valued Simpleview CRM customer since 2008. Their staff also wanted an "edgy" website with the freedom to change the majority of their website with the Simpleview CMS/CRM at any time and that's exactly what they got.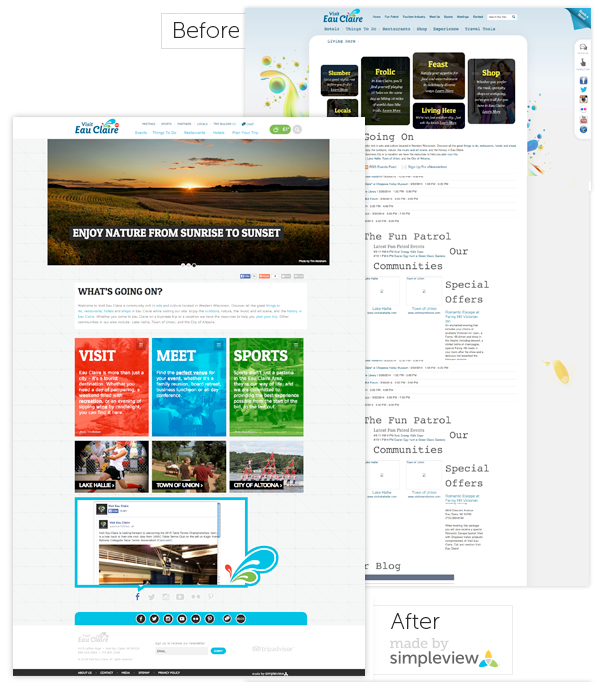 This is a responsive website, so be sure to check it out on all of your web devices.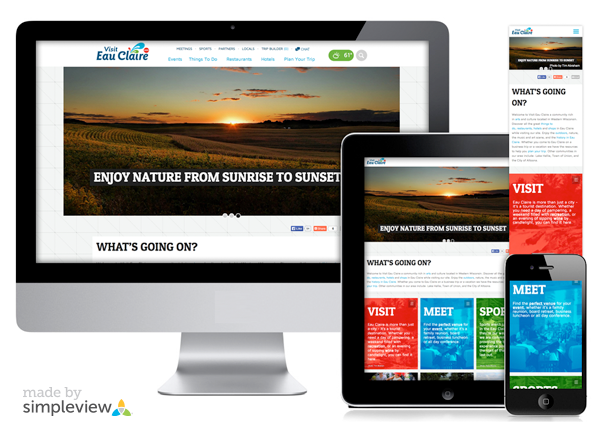 Take a look at the unique "sliders" on the homepage which display links and content for visitors coming to Eau Claire, planning a meeting or a sporting event in Eau Claire.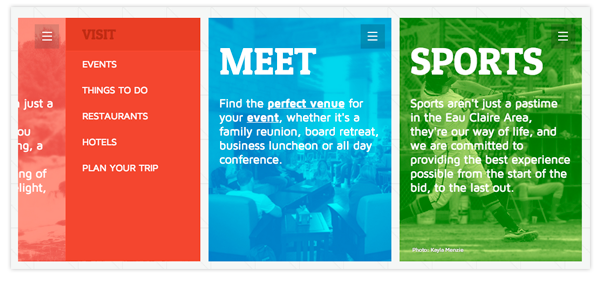 Also, pay attention to the mason tile photo collage on the interior pages. Visit Eau Claire can easily swap out images and links on these photo collages with the Simpleview CMS.

Visit Eau Claire is another client who is involved with our Destination Travel Network (DTN). If you're looking for new ways to earn additional revenue from your website, DTN can help.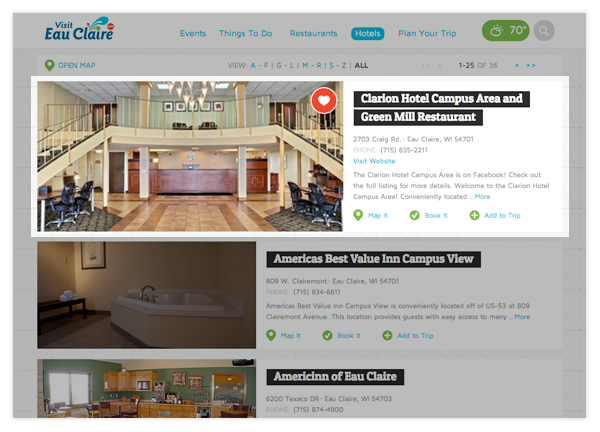 Our staff commends Visit Eau Claire for being so engaged throughout the entire website build. Explore their website soon. Voici l'eau claire!